Mil and Kamov Design Bureaus to team up as National Helicopter Center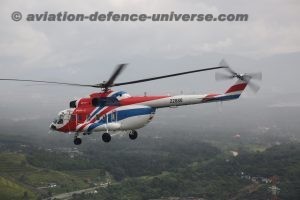 Moscow . 11 October 2019. The Board of Directors of Russian Helicopters Holding Company (part of Rostec State Corporation) has taken a decision to unite JSC "Mil Moscow Helicopter plant" and JSC "Kamov" to establish JSC "National Helicopter Center named after Mikhail Mil and Nikolay Kamov" (NHC). National Helicopter Center shall combine the potential of two helicopter design schools for more efficient and higher-quality rotorcraft design and upgrade.
The consolidation is aimed at the upgrowth of two design bureaus, Mil and Kamov; at the same time their brands shall be preserved as freestanding and the personnel of both bureaus shall make part of NHC. Also, the creation of NHC shall assist in getting rid of administrative, legal and economic barriers currently in the way of cooperation between the two design teams.

Working as a united team shall optimize the activities of a number of back-office and administrative units. Such an approach will set up the environment for smooth exchange of technical solutions and achievements, efficient distribution of workload between the subdivisions and unification of technical standards. Among the expected benefits are reduced labor costs, improved managerial and production efficiency, enhanced quality of design and less time before release for serial production.

"According to our estimates, distribution of tasks between the two design bureaus, and serial and aircraft repair plants of the Holding Company should cumulatively free up around 15-20% of annual working capacity of two design bureaus which can be allocated to the creation of technical groundwork and development of new helicopters," highlighted Mikhail Korotkevich, Deputy Director General for science and technology policy and helicopter development at JSC "Russian Helicopters", who presented the roadmap for consolidating design bureaus at the Board meeting. "Earlier, there was certain competitiveness between the companies; the same types of rotorcraft were being developed in parallel. Our common objective is to compete with foreign manufacturers, not with each other. Consolidation of two schools shall advance the objective."

Economic effect from design bureau consolidation is expected due to optimization of the use of common ground infrastructure and reduction of expenses for performing same-type tests. At the same time, a part of freed resources shall be channeled towards enhancing scientific and technical potential and engaging new designers.

The roadmap for establishing NHC on the basis of two design bureau was approved by the Board of Directors of Russian Helicopters Holding Company. The first stage when two design bureaus are scheduled to make one company shall be completed by mid-2020. Further integration processes aimed at optimization of the two design bureaus' activity within one company shall take up until 2022.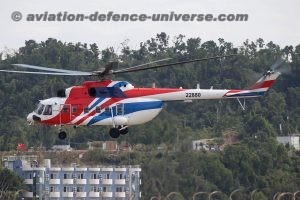 JSC "Russian Helicopters", part of State Corporation "Rostec", is a leading player in the global helicopter industry, the sole Russian designer and manufacturer of helicopters. The Holding Company was established in 2007. Headquartered in Moscow. We operate five helicopter assembly plants, two design bureaus, component production and maintenance enterprises, aircraft repair plants and one helicopter service company providing after-sales support in Russia and abroad. The customers of the Holding Company are the Ministry of Defense, the Ministry of Home Affairs, EMERCOM of Russia, and other state customers, Gazpromavia, UTair Aviation company, large Russian and foreign companies.

State Corporation Rostec is one of the largest industrial companies in Russia. It unites more than 800 scientific and industrial organizations in 60 regions of the country. Its key areas of activity are aircraft manufacturing, radioelectronics, medical technology, innovative materials, etc. The corporation's portfolio includes such well-known brands as AvtoVAZ, KAMAZ, Kalashnikov, Russian Helicopters, United Engine Coorporation, Uralvagonzavod, Schwabe and others. Rostec is active in the implementation of all 12 national projects. The company is a key provider of Smart City technology, it is engaged in the digitalization of public administration, industry and social sectors, and it is developing plans for the development of 5G wireless technologies, an Industrial Internet of Things, big data and blockchain systems. Rostec partners with leading world manufacturers such as Boeing, Airbus, Daimler, Pirelli and Renault. The corporation's products are delivered to more than 100 countries worldwide. Almost a third of the company's revenue comes from the export of high-tech products.