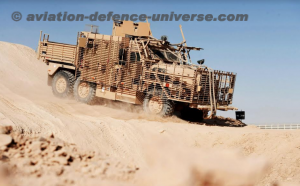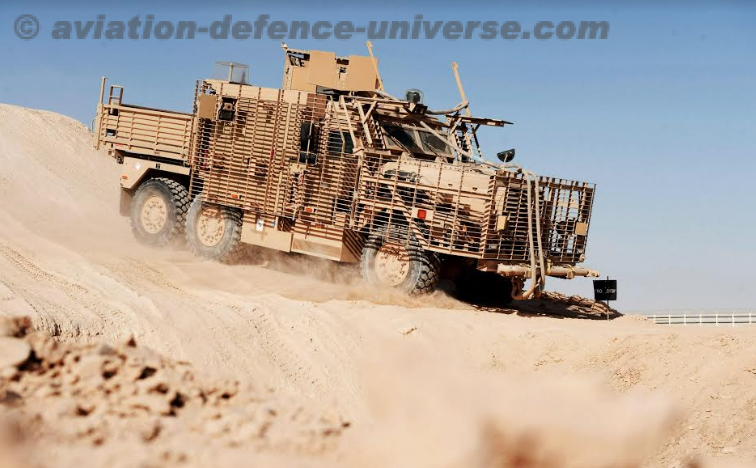 Paris, 6th June 2018. Marlow Ropes have earned an outstanding reputation for quality and technical innovation for their defence and Special Forces products around the world. This reputation is born out of pioneering designs that have been tried and tested in the world's harshest environments and toughest combat zones.
The leading products in the Marlow Ropes Defence portfolio are the Fast Ropes range which we are proud to have been the originators of in conjunction with the British Special Forces.  This range is now used by traditional regiments, Special Forces and SWAT teams in four corners of the globe and lead the way in Fast Roping.  A high-quality Marlow Fast Rope can always be identified by Marlow 'Black Marker' trademark and we adhere to tough ISO quality standards with many products meeting stringent CE and ANSI compliance testing and NATO codification rules.
WHAT IS FAST ROPING?
Fast Roping was first used in the theatre of operation during the 1982 Falklands War and is a technique used for deploying troops from a helicopter in places where the helicopter cannot touchdown. It is particularly useful for the Special Forces, who can use the technique to board ships at sea as well as to reach destinations on land.
Fast Roping is a quicker technique than abseiling (rappelling) and involves a person (unattached from a descender) holding onto the rope with gloved hands and sliding down. It can be a hazardous operation, particularly if the person is carrying a heavy load. Due to the specific and hazardous nature of Fast Roping, Marlow have worked to develop a technically superior range that meets the needs of various regiments in the Armed Forces around the world.
MARLOW FAST ROPE, THE BENEFITS:
The unique supple construction of the Marlow Fast Rope allows comfortable control throughout the descent and makes it easier to slow down and break.
The suppleness of the material means that the rope is not hard on the hands as less force is required than with other ropes.
Oil and general spillage do not affect the speed of descent as Marlow Fast Ropes absorb liquids.
Marlow's advanced range caters for specific requirements including a 32mm fast rope designed specifically for Asian Forces, a heavy weight 40mm designed for stability with strong updraft and a firm 40mm for improved abrasion resistance.
ADVANCED INSERTION & EXTRACTION
The Marlow Ropes Fast Rope range extends further and includes innovative Insertion and Extraction systems for rapid deployment and retrieval, reducing risk to helicopters and personnel. The multi-use F.R.I.E.S (Fast Rope Insertion, Extraction System) can be used as both a standard fast rope and also for carrying six fully equipped personnel with a loop and lanyard system.  The S.P.I.E (Special Patrol Insertion & Extraction) has been developed for the transportation of a larger number of personnel (10-12 people as standard) and benefits from a two loop integrated colour coded safety system.  The S.P.I.E WPX and DPX are floating extraction systems allowing easier retrieval from waterborne operations ropes.
Marlow's Fast Ropes are used in conjunction with a range of technical hardware and accessories, including the Fast Rope QRM (quick release mechanism) which is designed for the release of fast ropes in case of emergency.  The FRR is a Fast Rope Descender used with 40mm Fast Rope, ideal for descending with heavy equipment, untrained personnel or dogs.
Defence Sales Director Richard Edge: "At Marlow, we are proud to hold a much respected place in the Defence industry with our Fast Rope range and look forward to showcasing our product line around the World this year, including AAAA in Nashville (25-27 April) SOFIC in Florida (22-24 May) Eurosatory in Paris (11-15 June) and Land Forces in Australia (4-6 Sept)."