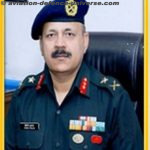 By Maj Gen (Dr.) Ashok Kumar, VSM (Retired)
New Delhi. 01 November 2023. The geo-political landscape is changing at the unexpected speed. As the Russia- Ukraine war was not enough, the  Hamas-Israel war has opened new challenges to the world. There is a special peculiarity of these geo-political events. The war between Russia & Ukraine is not only limited to these two countries but Ukraine is being actively supported by the USA as well as other NATO Countries and its allies. These supporters of Ukraine are sending their arms,ammunition and other warlike equipment to the battlefield in support of Ukraine. In this process, not only the reserve stocks of the donor countries are adversely affected but their capacity to export and sustain the Warlike resources of the other countries has almost totally shrunk. India being one of the largest defence equipment importers of the world is also getting adversely affected in this process.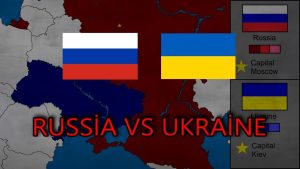 In context of  the Russia-Ukraine war, India is not getting adversely affected as much from the depleting resources of Ukraine and its allies but mainly from Russia's capability to sustain existing defence equipment as well as its inability to supply the already contracted equipment in time. The S-400 missile defense system is one such example . Industrial bases and processes of Russia are struggling to maintain even the Russian equipment during this so-called special military operations launched in Feb 22. It has a serious adverse impact on the profile of defence equipment of India as the bulk of our defence equipment profile consists of the Russian equipment, be it for Army, Navy or Air force. In addition to India, close to 70 countries in the world are stuck who have been importing the Russian equipment. The effect on India is more pronounced due to its large dependance on Russia while Russia itself is looking at China and North Korea to boost the defence resources to continue fighting with Ukraine.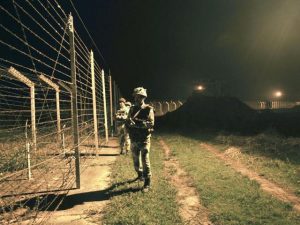 Understanding the dependance on import led equipping, India had started focussed effort towards the indigenisation but India has two active adversaries on its borders. It has Pakistan on its Western side where Line of Control (LOC) remains active most of the times and China on its Northern borders which is sitting with large Number of troops close to the Line of Actual Control (LAC) having transgressed the same since April-May 20 which has not been fully resolved till date despite political, diplomatic and military level talks. India knows that though the indigenisation of the defence equipment is the best way out but it will take a substantial amount of time during which the operational preparedness of the country cannot be compromised. It is towards this end that India has been diversifying its defence equipment profile towards the Western world. This has resulted in the USA, France, and Israel emerging as the predominant defence equipment suppliers. But before reasonable diversification of defence procurement could take place, the Hamas- Israel conflict  commenced on 7 Oct 23 by insertion of the terrorists resulting in heavy Israeli civilian casualties. This conflict has already drawn USA where it has already mobilised resources in support of Israel. US President Biden and UK Prime Minister Sunak have already travelled to Israel to express their support to Israel. On the other hand, large numbers of countries in West Asia are with Palestine due to large scale devastation suffered by the  civilian population of Gaza strip . Leave aside Palestine people, even Hamas has found substantial support from the Muslim countries. Close to 90 countries are supporting Israel while close to 60 countries are supporting Palestine/Hamas. The implications for India are too serious as it  will get adversely affected for its defence equipment supply from USA, France and Israel besides other countries having such potential.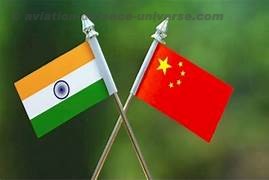 Due to the two discussed and ongoing conflicts of Russia – Ukraine and Hamas- Israel, the external  availability of the defence equipment for India has realistically shrunk. The situation becomes critical as China  is sitting on the LAC with  transgressions at different locations with increased deployment of forces and resources from both sides.
Since production of state of the art equipment takes time as it requires high end technology, specialized skill sets, focussed Research & Development and requisite technical infrastructure, India has sincerely  commenced focussed effort on the indigenisation which includes private sector participation, issue of five positive indigenisation lists and multiple other initiatives. The initiative also includes a larger percentage of components manufactured by domestic defence industries to be procured.
Had these two wars not surfaced and peace & tranquility would have been maintained with China, the current pace of indigenisation would have probably succeeded to ensure that our defence forces have larger components indigenised in a decade or two. The current situation cannot be handled with current pace of the indigenisation and existing processes. These situations demand out of box approaches to address the national security challenges. The country therefore must take certain steps to address these challenges.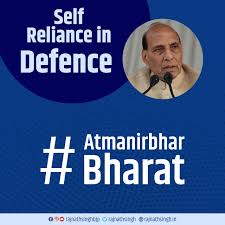 These include:
An Honest audit to be undertaken to ascertain as to what percentage of defence equipment/component has been really procured from the domestic defence industries.
This should be followed by re-examination of the timelines given in the positive indigenisation lists as to how these timelines are supposed to be met.
The current defence procurement should be junked. In its place, a simpler and efficient manufacturer friendly process should be adopted.
There is tremendous potential in the Indian manufacturing sector including MSME segment besides willingness to participate in the indigenisation process. It however, requires handholding to include orders for at least 10 years besides samples of the equipment and components being made available along with metallurgical details, technical specifications and transfer of technology (TOT) for those  cases where these are already available with DRDO/DPSUs. TOT is not taking place smoothly despite the promises at the highest level.
Production nodes to be established on a regional basis especially in the areas which are rich in manufacturing sectors. Saurashtra region of Gujrat, Maharashtra, Tamil Nadu and Karnataka could contribute to the indigenisation drive significantly.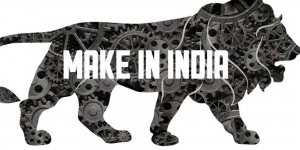 The above are some of the indicative recommendations but not the exhaustive ones. What is undisputed is that there is a serious challenge to defence equipment availability in the country in the current geo-political situation. The emerging situation demands out of box approach to give special push to the indigenous production of the defence equipment in the country by positive handholding. The handholding should not only be limited to the large industries but must extend to the MSME sector as well.
(Maj Gen Ashok Kumar, VSM (Retd) is a Kargil war veteran and defence analyst. He is visiting fellow of CLAWS and specialises on neighbouring countries with special focus on China. The views in the article are solely the author's. He can be contacted at editor.adu@gmail.com).