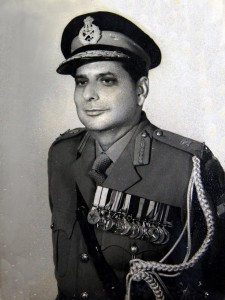 New Delhi. 13 January, 2016.  Lt Gen JFR Jacob passed away in the morning of 13 Jan 2016 due to old age complications at the age of 92 years at Army Research and Referral Hospital, Delhi Cantonment. A pillar of Military leadership who personified the best qualities of a soldier and a statesman who will always be remembered as one of the most prominent leaders in the annals of Indian Military History.     
 Lt Gen JFR Jacob was born in 1923 at Calcutta. He enlisted in the British Indian Army in 1942. He also served in Northern Iraq, North Africa, Burma and Sumatra. After World War II, Lt Gen Jacob attended and graduated from artillery schools in England and the United States. He returned to India following the partition, and joined the Indian Army. During this period, Lt Gen Jacob composed an Indian Army manual on desert warfare. He was also part of Indo-Pakistan War of 1965 and Indo-Pakistan War of 1971. 
 Lt Gen Jacob gained prominence when as Major General he served as the Chief of Staff of the Indian Army's Eastern Command that defeated the Pakistan Army in East Pakistan during the 1971 Bangladesh Liberation War. He retired from the Army after 37 years of service in 1978.
 Lt Gen Jacob was appointed as Governor of the State of Goa, and later served as Governor of Punjab. He is the author of these books: "Surrender at Dacca: Birth of a Nation" & "An Odyssey in War and Peace: An Autobiography by Lt Gen. J.F.R. Jacob".