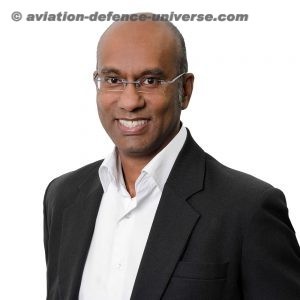 Dubai, UAE. 27 October 2020. Logistics Executive Group is enhancing its Asian market operations with the announcement that current Oceania and South East Asia, Consulting Director, Dominic Rego is to be elevated to APAC Managing Director. The new role will incorporate responsibility for all Asian operations including North Asia and Greater China.
Having had operations in Hong Kong and China since the mid-2000s, the move to centralise the regional leadership across South East Asia, North Asia, and Oceania signals an intent to broaden the focus of Logistics Executive Group's supply chain and corporate advisory services. This comes at a time when many organisations are seeking a sustainable path forward as Covid-19 continues to shift supply chains and consumer behaviour changes are resulting in new distribution strategies.
"Dominic has been instrumental in setting the strategic direction and executing the commercial, operating, and growth initiatives for key fortune 500 companies with over 20 years of business experience in management consulting specialising in value chain management. His experience encompasses a diverse execution capability, ranging from strategic development, acquisition/organic growth, change management, to technology enablement across all elements of business" said Logistics Executive Group Founder & Global CEO Kim Winter.
Logistics Executive Group has been servicing the Tier 1 Logistics & Supply Chain community since 2003 having executed over 100 consulting projects and placed 500+ executives across the E-commerce, Agri-Business, Petro-Chemical, Retail, Fashion, Health and Wellness, Mining & Resources, Life Science, Cold Chain, FMCG, and Industrial sectors
"Dominic has held executive board member roles for ASX listed global companies and has led the company growth across Asia Pacific for major Global Logistics firms. As a regular and skilled speaker, he shares valuable insights to organisations on innovative business practices, supply chain strategies, and ways to cope with the ever-changing business challenges and demands". said Winter.
Logistics Executive Group has maintained a centre of excellence for supply chain consulting in Asia through its Singapore and Australian operations, and in recent times has invested heavily in developing a strong engineering hub out of its United Arab Emirates consulting group. Rego, seen by many as one of the leading business, logistics property, and supply chain experts in Oceania and Asia will be tasked with building capability in the North Asia markets to support customers seeking to diversify their operations.