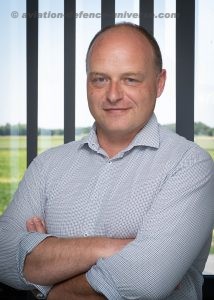 Paris. 11 June 2020 . JPB Système manufacturer of efficiency-enhancing technology solutions for aerospace, aeronautic and other industries, has announced the appointment of Jocelyn Vecchio as Director of Engineering and Innovation. The role will see Jocelyn take charge of the day-to-day management of the company's engineering teams, as well as oversee new product development and innovation as JPB continues to diversify its product proposition and expand into new technology applications.
An experienced leader in global manufacturing, Jocelyn possesses 25 years in innovation and engineering and joins JPB from Stanley Black and Decker, where he spent over 20 years. This culminated in a ten-year spell as Global Director of Engineering, which saw him responsible for coordinating the development of new products and brands in different sectors. From a management standpoint, Jocelyn's expertise lies in global product development, specifically the coordination of international teams to harmonise processes.
"A core focus throughout my career has been to support business growth through innovation and new product development, so with this a central strategic objective at JPB Système, joining the team was a logical decision," he explains.
"I'm also very impressed with JPB's progressive growth over the last few years. The momentum and drive is clearly evident, particularly in the area of innovation, which is evidenced by recent technology breakthroughs like KeyProd and Smart Washer," he adds.
Commenting on the appointment, Damien Marc, CEO of JPB Système, says, "Strengthening our team with high calibre individuals that possess the drive and appropriate skill set is vital to ensuring we continue to meet our own objectives, and in turn those of our customers.
"With a large part of his career spent creating and diversifying products for new markets, Jocelyn's experience perfectly supports our ongoing strive to deliver innovative, workflow-enhancing solutions that deliver quantifiable improvement to our customers' operations," adds Damien.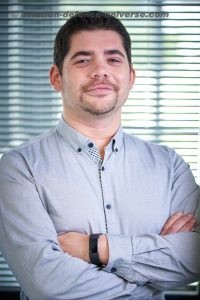 In conjunction with the appointment of Jocelyn, Denis Messager will move from his role in R&D to the newly created position of Innovation Manager, which will see him focus on supporting innovation and new product development as customer manufacturing environments become more digitalised.
This includes the exploration and delivery of efficiency-enhancing technology solutions that enable aerospace – and other manufacturing companies – to embrace intelligent manufacturing and the Industry 4.0 revolution.
JPB Système is already engineering innovative new products to support this objective. Among these are the cloud-based KeyProd middleware platform designed to connect, track and measure the effectiveness of all elements of the manufacturing process; as well as its Smart Washer solution, engineered to improve MRO efficiency for aerospace and other manufacturers.
Both Jocelyn and Denis will be based out of JPB's global headquarters close to Paris, France.