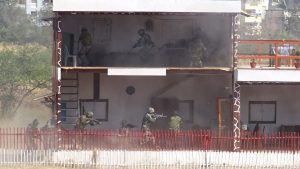 New Delhi. 25 November 2016. The Sixth India China Joint Training Exercise, Exercise Hand-in-Hand 2016 culminated after thirteen days of Joint Training included understanding of each others operational methodology, developing interoperability and conduct of a joint tactical operations controlled by a Joint Command Post. The exercise concluded with a validation exercise by Indian Army & the Peoples' Liberation Army of China.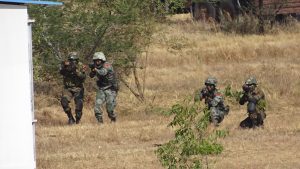 Major General S K Prashar, Indian Army and Major General Wang Haijiang, Deputy Commander of People's Liberation Army jointly reviewed the parade commanded by Colonel Dayanand Sharma, the Indian contingent commander.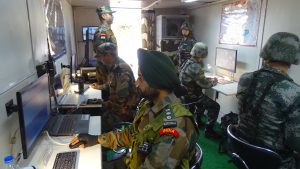 Observers of both the nations appreciated the professionally conducted training which has resulted in instilling confidence in each other's capability. The exercise also demonstrated the determination of the two Armies in working closely with each other to eradicate the menace of terrorism in all its forms.