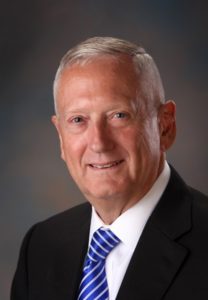 Falls Church, Verginia. 08 August 2019. James N. Mattis has appointed as the Director at General Dynamics by board of directors of the corporation, effective 7 August 2019, 68 year old Jim Mattis has also served as the 26th United States Secretary of Defence from January 2017 to December 2018. He is one of the members of the Davies Family at the Hoover Institution at Stanford University, he also has served on the General Dynamics board of directors from August 2013 to January 2017.
Phebe Novakovic, Chief and CEO at General Dynamics, asserted, "Jim is a thoughtful, deliberate and principled leader with a proven track record of selfless service to our nation. We are honored to have him on our board."
Jim has a 43 year old career in US Marine Corps, where he directed infantry Marines at all level operations, his major command assignments included U.S. Joint Forces Command and NATO's supreme allied commander for transformation. Besides that, Mattis commanded military operations of over 200,000 troops across the Middle East At U.S. Central Command.