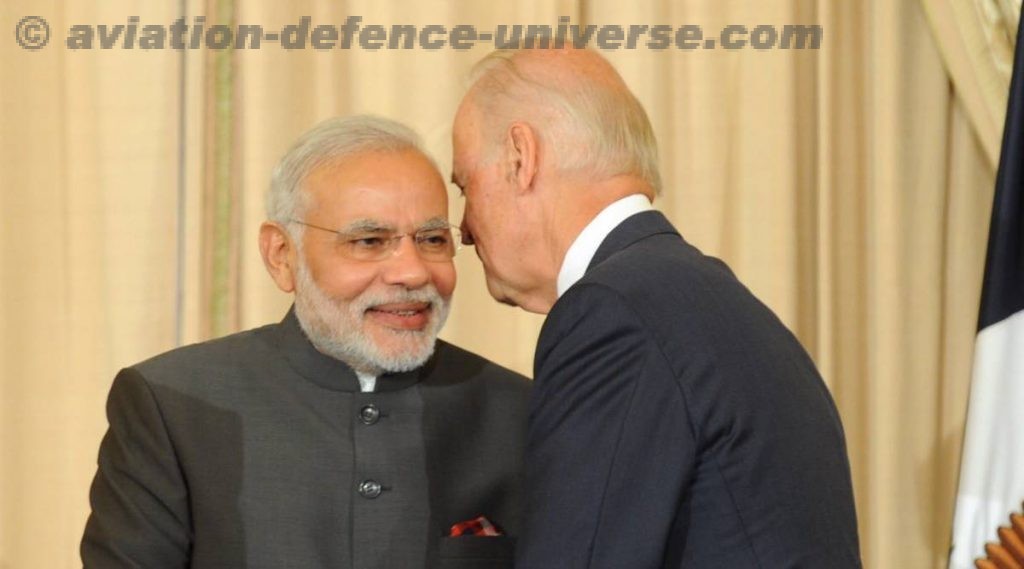 By Wing Commander Vishal Nigam (Retd.)
New Delhi. 06 February 2022. India-US relations have turned a new leaf, and the two countries are now closer than ever before. The relationship on both sides is backed by the weight and intensity of four US Presidents and three Indian Prime Ministers coming from across party lines. Reasons driving the partnership between the two greatest democracies are now becoming a strategic imperative in the fast changing regional landscape.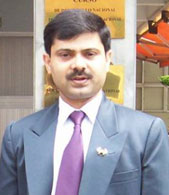 New alignments are compelling democracies to rethink strategies and find ways to manoeuvre them. In the past, America was considered a 'Pariah' both in Indian polity as well as in discussions within the strategic and military community. Decades of uncanny obsession for pushing non-alignment, India shied away from leveraging advantage from a tech-hardened grand old democracy. Today relations enjoy bipartisan support from either side of the aisle in both countries.
While Indian Prime Minister Vajpayee termed India and America as natural allies; Manmohan Singh placed at stake his political capital to legitimise the Nuclear Suppliers Group (NSG) agreement aggressively pushed on the other side by Bush to ensure full civil nuclear cooperation. Continuity and seamless transition from Bush to Obama and Trump to Biden have favourably positioned both countries to script a new chapter redefining the security architecture in the region.
US-India strategic convergence is based on the shared vision, commitment, and new alignment to guarantee a free and vibrant Indo-Pacific in pursuit of common interest towards guaranteeing a terror free society and a stable region. The above stated goals are the centrepiece for a longstanding partnership to charter a new path with the potential to decide the future of almost half of the world population.
American leadership in the 1980s expanded the technological edge by developing across spectrum military capabilities. Three decades, later Modi's reforms are redefining India's security architecture. India is developing indigenous capability and cutting edge technology for its home-grown arsenal. This century belongs to the two great democracies where a blossoming India will be an important partner steering a new course and ensuring a free and open rules based order in the Indo-Pacific.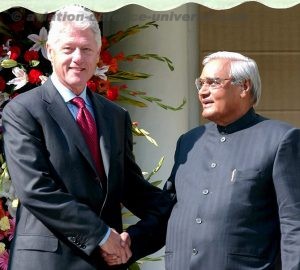 In 2001, the US lifted all sanctions imposed on India – post the nuclear test at Pokhran in 1998. In 2002, India opened its defence economy and in the same year India and US set up a High Technology Trade Group. In 2005 both countries signed a ten year Defence framework agreement and drafted the landmark Civil Nuclear deal ratified in 2008, setting the stage for full civil nuclear cooperation between the two countries[1].
Never before had the two countries enjoyed greater clarity to deepen bilateral defence cooperation. In pursuance, a mechanism was initiated in 2012 under the aegis of the Obama administration to smoothen and strengthen the partnership. US-India Defence Technology and Trade Initiative (US-India DTTI) was created to institutionalise the framework, shrink timelines and provide a robust platform for collaborative technological exchanges between the two countries.
A decade since then India-US relations is on an upward trajectory, and both democracies are appropriately positioned to drive future technological cooperation for sustainment and modernisation of their military forces. While America is the most technologically advanced country accounting for 54% of the top 100 global arms sales[2]; India has a string of creative defence centred Micro, Small and Medium Enterprises (MSMEs), emerging defence and aerospace industry supported by eclectic academia and spirited start-up ecosystem.
In 2016, India became America's Major Defence Partner (MDP) which further strengthened the resolve to facilitate defence trade and technology cooperation in comparison with its closest ally. US-India Cooperation Act 2018 elevated India to Strategic Trade Authorisation Tier 1 status, providing India access to a wide range of license free dual-use technology regulated by the Department of Commerce.
The institutional framework backed by the 'Foundational Agreements' resulted in increased trust, rise in bilateral defence trade, and foray of successful multilateral exercises are helping both countries develop seamless capabilities to participate in operations of mutual interest.
Hypersonic Weapon System, Sensors, Early Warning, Enhancement in Automation, Smart Countermeasures, Artificial Intelligence, Nanotechnology, Data, Cloud Computing, Genomic, Microelectronics, Synthetic Biology and Material Science will become the technological catalyst driving future Indo-US defence technology cooperation.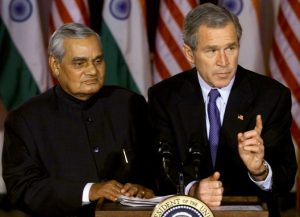 The global defence industry is undergoing a transformation where the spectrum of outsourcing and inclusiveness will largely depend on both the country and its strategy for the defence industry. The underlining idea will continue to remain globalisation where the industry will enjoy the freedom to collaborate with other countries on a large chunk of a platform not sensitive in terms of national security[3].
India is an identified destination where a model pivoted on co-development and co-production aided by a vibrant and collaborative start-up ecosystem could drive a two-way flow of technology ultimately benefitting the end-user. Smart, nimble start-ups focused on niche technology will soon play a critical role in underwriting future technology in the defence industry.
Tomorrow's wars are more likely to be foggy and non-linear requiring a high degree of situational awareness along with the ability to react briskly to unexpected challenges. Complex threats will prompt smart military leaders to break away from the idea of single service military operations and make a paradigm towards integrated operations across multiple domains. Unexpected attacks like the recent one at Abu Dhabi National Oil Company (ADNOC) will be the wars of the future requiring highly enhanced situational awareness and quick action by multiple domains and not merely the military leave alone a single arm in the military.
Exploiting across spectrum technology and not boots will dominate next generation wars against adversaries residing within and out of the state. The main challenge will be to identify perpetrators willing to wage war on their state or another state by non-state actors.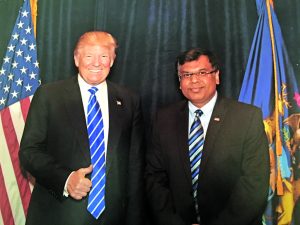 Much like the Semiconductor model; niche technology for military and commercial use may not necessarily be mutually exclusive in domains like Artificial intelligence, Nanotechnology, Data, Genomic, Synthetic biology and Microelectronics. Spin-ins from fierce start-ups to provide quick fix solutions to cannibalise military systems at short notice, make available critical functionalities will be the technology drivers to counter foggy adversaries[4].
The nature of warfare is in the churn where unconventional wars are taking centre stage and nations are expected to adapt to the changing ground realities. Deterrence by early detection leading to the joint decision and quick reaction supported by diverse and filtered inputs will provide the next kill while long and hardened defensive walls will not have the teeth to prevent ADNOC or Jammu type attacks which are fast becoming the new normal. The eyes, ears and senses to counter a singular or swarm drone lethal attack can at best be countered by another drone able to fly freely for a prolonged duration, detect and avoid the adversary using radars and transponders in the existing airspace.
The drone activity on the western front has considerably increased since the middle of 2019 – dropping arms, ammunition, fake currencies and drugs have been observed by border patrols and a few countermeasures have been put in place to stop such attacks. However, technology driven counter capabilities like geo-fencing, electronic jammers and seamless eyes and ears in the sky will be the panacea for such non-linear infiltration while brick and mortar arsenal (manned combat aircraft, artillery, tanks etc) will have limited capabilities to deter attacks from unknown adversaries. By default, technologies originating from large tech-hardened companies and smart, nimble and fierce start-ups will possess greater capabilities to counter non-linear attacks. Brick and Mortar companies supported for technology by niche start-ups will be largely responsible for developing conventional arsenal to fight straight jacket conventional wars.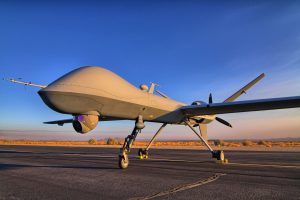 India resides in a critical fault line where future wars are more likely to be fought across domains with overlapping boundaries. Seamless defence architecture between the armed forces, paramilitary and dynamic policing will secure the perimeter of the sub-continent. India is in the process of restructuring and drafting new doctrine for multi-domain operations; developing and acquiring counter capabilities for non-linear attacks and refurbishing its conventional order of battle (ORBAT). Deliverable technology hardened platforms will provide security solutions against multiple threats across multiple domains.
Defence trade has been the green shoot and the major pillar in the Indo-US bilateral expanding strategic partnership since the dawn of the new millennium. America accounts for more than 40% of the top 100 global arms contractors[5]. Transactions between India and US through Foreign Military Sales (FMS) and Direct Commercial Sales (DCS) have increased from negligible to now over $22 billion and are expected to touch $25 billion by the first quarter of this century. Inking key Foundational Agreements like Logistics Exchange Memorandum of Agreement (LEMOA), Communication, Compatibility and Security Agreement (COMCASA), Basic Exchange and Cooperation Agreement (BECA) and Industrial Security Agreement (ISA) have provided momentum to the expanding defence trade, and both countries are better equipped to complement the other in operations to guarantee rules based order from the Gulf of Aden into the Indo-Pacific[6].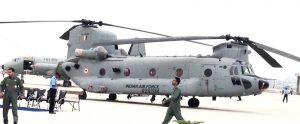 In the last decade and a half formidable deals involving dominant platforms have been scripted with American defence contractors. India has acquired niche platforms like Chinook helicopters; MH-60 Seahawk helicopters; C-17 heavy lift strategic transport aircraft; C-130 tactical transport aircraft; P8(India) anti-submarine warfare aircraft; Harpoon missiles; Torpedoes; M-777 guns and assault rifles. Major deals worth another US $5-8 billion are in the pipeline. The bilateral arms trade has been the fountainhead driving India-US relations. While diverse terrain across the sub-continent makes India a good testing ground for American platforms; the growing manufacturing and start-up ecosystem pushes India as the preferred outsourcing destination for the US defence industry.
US-India Civil Nuclear agreement ratified in 2008 witnessed minimal traction where the deal failed to provide momentum towards increasing the share of installed nuclear capacity as a percentage of total power generation in India. At the Cop26 global climate summit in Glasgow, Modi pledged India's resolve to achieve net-zero emissions by 2070 and increase non-fossil energy capacity to 500GW by 2030. India's current installed nuclear capacity is around 6.8GW with the same amount in the pipeline and plans to install 23GW by the year 2031[7]. India has the potential to achieve an additional 100GW nuclear capacity where-in both countries could cooperate to build reactors and increase the share of installed nuclear capacity as a percentage of total power generation to twenty five percent by 2050. One of the aims of Next Step in Strategic Partnership (NSSP) is to increase cooperation of civil nuclear activity by sharing enrichment and processing technology, exploiting science and the atom to help India meet its clean green energy requirements.
Bilateral relations between the two unique democracies, one largest and the other oldest, has witnessed a meteoric rise. Seventeen state visits to America by Indian Prime Ministers, five visits by American Presidents; Barrack Obama who visited India twice, and also attended the Republic day festivities in 2015 after rescheduling the very critical State of the Union (SOTU) address have steadfastly pushed the partnership to another level. The ballet in the sky choreographed by seventy five mean machines (marking seventy five years of India's Independence) during the 73rd Republic day festivities is not only a testament to the changing nature of Indo-US relations but the transformational nature of ORBAT is a reflection of the outstanding quality of defence trade between the two countries.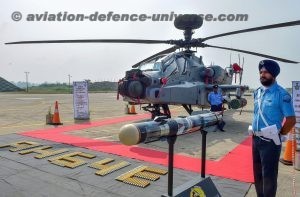 Institutional frameworks like the India-US 2+2 dialogue and the ongoing bilateral and multilateral military exercises are helping both countries to engage in conversation on regional and wide ranging multilateral issues. The fourth round of the India-US 2+2 meeting, long overdue is expected to be held in the coming weeks where the Indian Defence and External Affairs Ministers will be hosted by their counterparts in Washington to monitor the progress in defence, science & technology, clean energy and other issues listed under the bilateral agendas.[8]
India is an emerging global economic superpower strategically positioned in the Indo-Pacific. Partnership in bilateral defence trade has gained momentum, and both countries are on the cusp of signing yet another multibillion dollar defence deal. America is an established global technological superpower. Both countries have ratified the foundational agreements. Robust institutional mechanisms are steering high level ministerial meetings which are providing a platform for greater technology sharing driving cooperation across multiple other sectors.
The scope of security is getting more complex with threats from unknown adversaries becoming a challenge for countries like India. An inclusive Multilateral Export Control Regime (MECR) after years of unnecessary isolation has helped India move up in the value chain, and establish itself as a responsible source of high technology weapon systems. India has recently signed a large export order for a critical weapon with the Philippines for its marines and is expected to sign another for the Philippine Army.
Today, India is a member of three out of four MECR mechanisms and with an NSG (Nuclear Suppliers Group) waiver – it is emerging as a responsible partner in future Indo-Pacific engagement. Mechanisms under MECR were scripted to face challenges in a different construct. Recalibrating MECR to address threats originating from foggy adversaries will help redefine the net security architecture. As part of the narrative, platforms considered lethal earlier are being re-categorised by loosening export restrictions. A paradigm shift to expand export of a certain class of platforms like the unmanned aerial systems will keep member states out of harm's way from non-state actors armed by technology proliferating from non member states.
India is a unique but equal partner and an important player in the Indo-Pacific. Both India and America are on an unprecedented path of unhindered strategic convergence beneficial to their societies especially in the last two turbulent decades witnessed by mankind in a century. But India's position on burning issues in Eastern Europe and new alignments will be decided by India based on its national interests and not by any other country or associated groupings. A former diplomat and an eclectic commentator recently mentioned that "India's interest's lies in navigating its own pathways…" – a correct depiction of how India sees itself as a responsible state in shaping the future world order. However, the uninterrupted flow of technology, trade and new ideas will further help both economies grow and enhance the quality of bilateral in the coming decades.
Vishal Nigam is a graduate in Economics (Honours), MBA in International Business Strategy from Indian Institute of Foreign Trade (IIFT) and accepted commission to serve in the Indian Air Force. He understands the changing trends in the international business environment, published several papers and authored a book. With a focus on issues related to national security, defence, and defence industry, he has presented research papers at conferences in India and abroad. His book titled 'Dragon in the Air Transformation of Aviation Industry and the Air Force' was published in 2013.
---
[1] http://www.mea.gov.in/Portal/ForeignRelation/India_US_brief.pdf
[2] SIPRI, Business as Usual? Arms sales of top 100 arms companies continue to grow amid pandemic 06 Dec 21
[3] SIPEC Stanford University, Defence Innovation and Technology, Dr Vivek Lall Chief Executive at General Atomics Global Corporation, 04 Sep 20
[4] East Asia, How Taiwan underwrites the US Defence Industrial Complex. Advanced semiconductors play an important role in the defence industry and Taiwan supplies the lion share of those chips, Eric Lee, 09 Nov 21
[5] SIPRI, Business as Usual? Arms sales of top 100 arms companies continue to grow amid pandemic 06 Dec 21
[6] https://crsreports.congress.gov/product/pdf/R/R46845
[7] Minister of State in the Department of Space and Department of Atomic Energy Dr Jitendra Singh responding to a question in the Rajya Sabha on 16 Dec 21
[8]India-US Bilateral Relations, Ministry of External Affairs, Government of India, 02 Sep 21