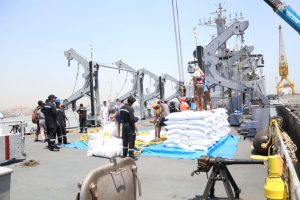 Mumbai. 29 March 2019. INS Magar, an amphibious warfare vessel, departed Mumbai for Port Beira in Mozambique with essential relief material for the cyclone ravaged areas.

The Indian warship is carrying 300 T of relief supplies including essential medicines, anti – epidemic drugs, food provisions, clothing, repair and rehabilitation equipment, and temporary shelters. The ship is also carrying a naval Chetak Light Utility helicopter that will be used in the ongoing relief operations.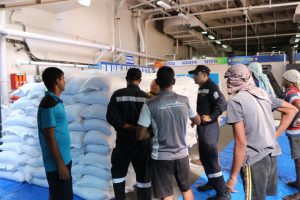 She is bound for Port Beira and will become the fourth Indian Navy ship after INS Sujata, Shardul and Sarathi of 1 Training Squadron to augment the Indian Navy's ongoing Humanitarian Assistance and Disaster Relief (HADR) efforts in Mozambique.