The company holds a contract to facilitate the organization of cyber defense exercises aimed at enhancing the capabilities of armed forces experts
The platform has been used in a joint training with armed forces specialists from six other countries and in a training of ethical hacking and forensic analysis for the Spanish Army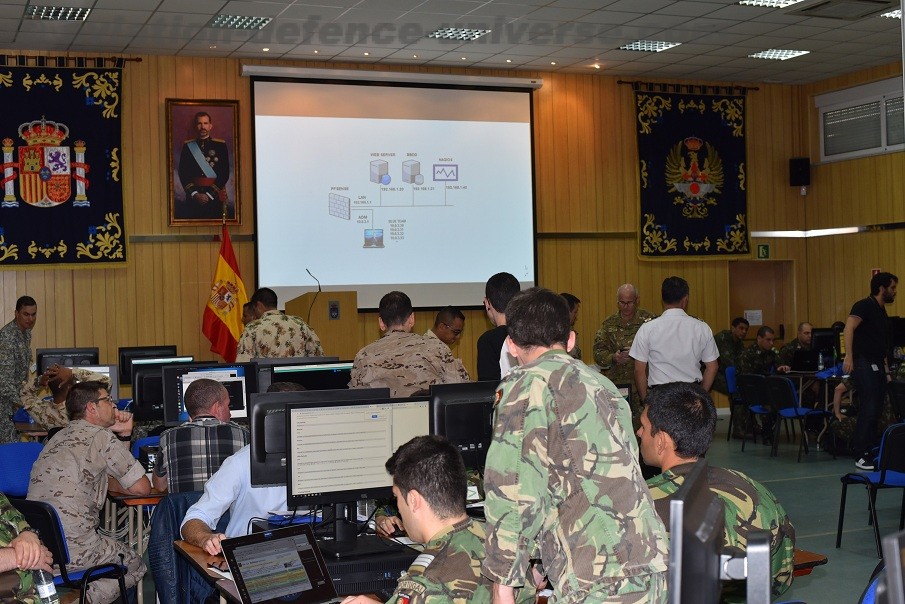 Madrid. 20 December 2018. Indra is providing a cyber exercise training and organization service to the Joint Spanish Cyber Defense Command on its Cyber Range platform, a training solution that offers an environment in which real attacks are replicated in a secure manner.
The agreement was signed last April and it envisages the organization over the next fifteen months of exercises based on highly complex scenarios, defined by Joint Cyber-Defense Command itself and designed by Indra. The first training took place last October in the framework of the Ibero-American Cyber Defense Forum in Madrid.
Fifty cyber soldiers from Argentina, Brazil, Chile, Colombia, Portugal, Mexico and Spain's Armed Forces met at Retamares Base, in Madrid, to face different exercises that reproduced aggressive attacks with ransomware, botnets and illegitimate network traffic presence.
Several simulations were conducted: security operations to organizations that were being extorted, missions of recovery of sensitive information that had been stolen and response to an attack that pretended to hinder the exercise of the right to vote by electronic means.
More recently, the Joint Cyber Defense Command used Indra's platform to carry out a training course in Ethical Hacking and develop an exercise in Digital Forensics & Digital Response (an event similar to CTF, Catch the Flag).
During the course, systems' vulnerabilities and possible intrusion techniques that attackers could use were studied. Another topic was the analysis of the risks that affect different types of data processing systems and how it can serve as a gateway for third parties.
The participants also carried out a practical exercise in Digital Forensics & Digital Response. In this case, the attackers had taken control of the servers of a company and demanded the payment of a ransom. The participants learned how to prevent, identify and handle a situation of this type with maximum efficiency.
The completely practical and gamified nature of the Cyber Range platform accelerates learning and improves preparation. The system offers clues and guides the student in an automated way.