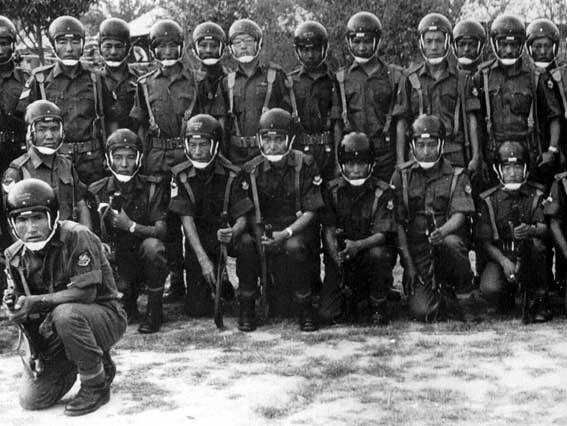 By Col NB Saxena(Retd.)
New Delhi.02 September 2020. Whether ET-22 to Special Frontier Force (SFF) to Vikas Force, Indian Tibetan soldiers have been a constant source of fear to the PLA soldiers at LAC, for nearly five decades. Created to combat Chinese Army this force has a history of pride and valour where the inducted men and women have always excelled in the role created for them. This force became cynosure of all eyes in 1977-78 when news of CIA-IB covert operation and the missing plutonium missile tracking device ELINT installed in Nanda Devi Ranges by CIA with the help of SFF which was admitted by the then Prime Minister Morarji Desai in Indian Parliament.
The recent border clash with China in southern side of "Pangong Tso" on LAC has highlighted a force named "Vikas" also called as Special Frontier Force (SFF). The name has attracted many and also created the inquisitiveness in people to know about this specialize force which has outmaneuvered the Chinese bid of incursion in to the strategic and tactically important locations on the Rinchin La ridge line and hill tops in Thakung area.
This force which specializes in warfare against Chinese has an interesting history. The basic concept of establishing this force is based on the Chinese psychological theory that "The occupying and ruling a piece of land of any country does not fulfill the aim until unless the occupation forces rule the suppressors mind".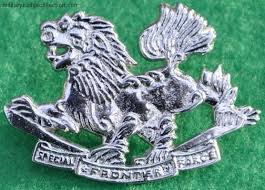 The history of establishing this force goes back to 1962 debacle where Indian Army fought valiantly and suffered about  4000-5000 casualties against Chinese. After this war the then Prime Minister Jawahar Lal Nehru was a worried a man and he approached USA for help. At this juncture the CIA which was using the 'Mustang Warriors' against Chinese was reduced due to crackdown on them by Nepal forces under Chinese influence,  also wanted a trusted ally force. In this effort the than US defence secretary  Robert McNamara and CIA chief John McCone suggested to create a Tibetan Guerilla force. Accordingly a force was created under IB where a very seasoned Indian Army officer Maj. Gen. Sujan Singh Uban was entrusted the responsibility as it's first Inspector General (IG) to establish, train and create a force which understand the Chinese psyche and can counter them in all areas of operations.
The interesting part is that since Maj. Gen. Sujan Singh commanded 22 Mountain Brigade in WW-II this force was called ET-22 (Establishment two- two ). Initially the complete logistic support like arms & ammunition etc was given by USA and the force largely consisted of dreaded 'Khampa Warriors' who were selected and recruited by Tibetan leaders like Chushi Gangdruk . They were trained by Indian Commandos and CIA at place known as "Chakrata" now in Uttarakhand.  Subsequently this force was rechristened as Special Frontier Force and brought under control of RAW. Since very less is known about this force even by Indian Army personnel  who also go on deputation to this force. In order to camouflage the purpose of this force it was  named Vikas force and  it's soldiers were known as Vikasees. These Vikasees are Paratroopers, specially trained in commando actions, guerilla warfare, clandestine operations and collections of information behind the Chinese front lines thus annihilating them in case of war with India.     
In 1971 war SFF played very important role and was in action during "Operation Eagle" in Chittagong Hill tracts. They fought fiercely and blocked the escape of Pakistani forces in to Myanmar. In this war they lost about 56 men and a "Dapon" (Brigadier). They have been used in "Op Blue Star" and also very effectively in CI operations in Kashmir valley. The force has also been utilized in Operation Meghdoot in 1984 and Kargil War in 1999 but the details of their participation are not known due to covert nature of their operations. This force is extremely loyal to Dalai Lama and committed to liberate Tibet from Chinese occupation. The Vikasee is mind and soul is in Tibet and to keep this alive they have their regimental song which reflects their feelings of despair.