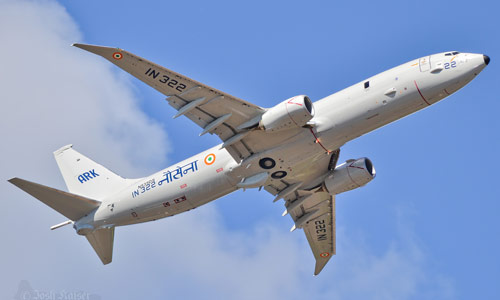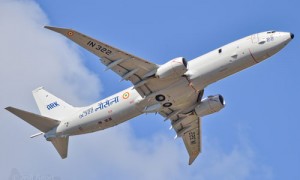 New Delhi
. 04 January 2018.
 Ministry of Defence has approved the procurement of P-8I Training Solution and Low Intensity Conflict Electronic Warfare System (LICEWS), at a total cost of Rs 2419.32 crore. These contract proposals were approved by
Minister of Defence  Nirmala Sitharaman
.
The P-8I Training Solution, along with 10-year comprehensive maintenance service, will be brought from M/s Boeing for Rs 1949.32 crore. This training solution accurately simulates P-8I aircraft and mission systems. It will help Indian Navy train and realistically rehearse for sophisticated missions involving P-8I aircraft, at a fraction of the cost of live aircraft training.
The first P-8I aircraft was inducted in Indian Navy in 2013 and as of date, eight aircraft, based at INS Rajali, have been fully integrated into Indian Naval operations. In 2016, the MoD placed a follow-on order for four additional P-8I, the delivery of which will begin in 2020.
The P-8I aircraft is equipped for long range anti-submarine warfare, anti-surface warfare, intelligence, surveillance and reconnaissance in support of broad area, maritime and littoral operations. Its communication and sensor suite includes indigenous equipment developed by defence PSUs and private manufacturers. The aircraft is capable of thrusting a punitive response and maintaining a watch over India's immediate and extended areas of interest.
The second proposal cleared was for procurement of LICEWS from M/s Bharat Electronics Limited for Rs 470 crore. This system will equip Indian Army with upgraded communications infrastructure to effectively deal with advanced communications systems being used by terrorist groups.