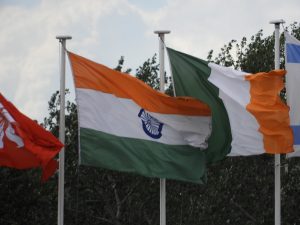 Missed Opportunity for OEMs & MSMEs
By Sangeeta Saxena
Le Bourget. 21 June 2019. For a country which is one of the main targets for sales and marketing of the OEMs of the aviation world, it was a poor show from the Indian industry, industrial bodies and our very own aviation OEM HAL. A dismal representation of companies, no static display apart from a SpiceJet aircraft , no flying display and understandably no great announcements.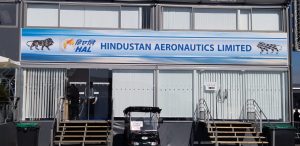 The vantage point chalet of HAL at the show had no information to be disbursed to the media and not even a model  display of its products were visible any where near it. On the spot interviews to the Indian media were a strict no-no but said very politely. We are so different from other OEMs who not only give utmost priority to their country's  media for coverage but also make media chalets for them and icing on the cake is they also welcome journalists from any where in the world in these chalets. But for our OEMs media has always been the pariah.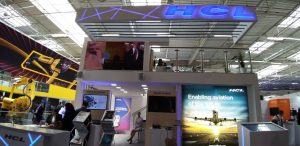 The list of Indian exhibitors at the PAS 2019 website showed six companies in addition to HAL and these are Cyient, GargAssociates Limited, HCL Technologies, Sundaram Fastners Limited, Investment & Precision Castings Ltd. And Neewee.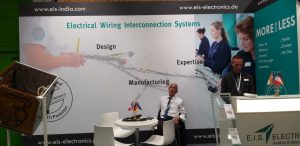 Surprisingly Aequs Aerospace which is an Indian company was not listed under India but did have a large booth. And so was the case with EIS- India which is based in Germany and is owned by the Indian defence company MKU. While in India their agencies keep in touch off and on but there was like the other companies no information on their participation.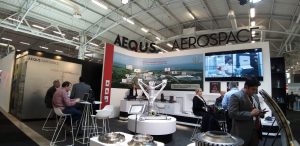 I am sure all of them have corporate communication divisions but none of them decided to see the list of Indian Journalists accredited in the show and did not feel the need of contacting them for coverage and when we went to meet them the officials were busy and didn't have the time. They could learn a lesson or two from the foreign OEMs and MSMEs who have been flooding our inboxes with mails of their PAS participation. No news is not always good news.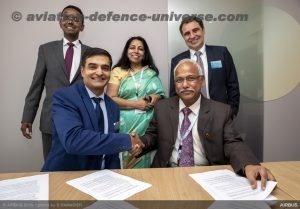 The only saving grace were the announcements that of the signing of the MOU between Airbus Helicopters and Pawan Hans Limited (PHL) to collaborate on the future introduction of two new categories of rotorcraft in the PHL fleet as well as for the repair, maintenance and overhaul of its existing AS365N Dauphin helicopters and GKN Aerospace's Indian Joint Venture, Fokker Elmo SASMOS Interconnection Systems Ltd (FE-SIL), in Bangalore that has been awarded a contract to manufacture electrical wiring interconnection systems (EWIS) for the Pilatus PC-24.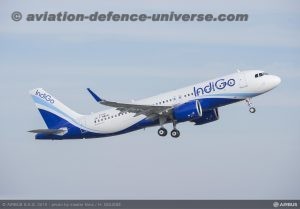 Indigo placed a $20 Billion order for CFM International LEAP-1A engines to power 280 Airbus A320neo and A321neo airplanes but this was changing loyaties of its engine business from Pratt and Whitney for a part of its backlog of 430 aircraft orders.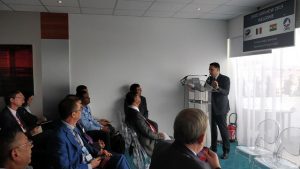 Industry bodies would have been present but except for Society of Indian Defence Manufacturers (SIDM) which organised along with GIFAS the Indo-French Defence & Aerospace Cooperation Seminar neither CII nor FICCI were visible at the show.
One finds it hard to comprehend that with so much of Make in India drive and such a huge aviation industry why did the indigenous industry not find Paris an opportunity to showcase their technology and wares. Couldn't this have been an opportunity to find a market for themselves? Even nations much smaller and much less industrialised had their pavilions. Is the government responsible for not giving a motivation ? Had the government decided on a MOD and MOCA delegation leading the defence and aviation industry probably the manufacturers would have got the push.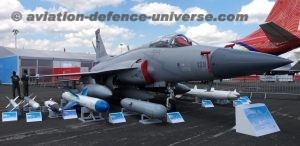 India is definitely a great market but its subdued presence at the biggest Air Show diminishes its importance specially when not-so-friendly neighbour Pakistan came with an entourage of JF-17 of it's Air Force and ATR-72 id it's Navy. Right from the Day1 the flying display had the JF-17 roaring in the skies over Le Bourget.
One can't help but wonder whether it is a missed opportunity and not being able to use the media as a force multiplier or Indian industry and forces feel we do not need publicity drives. In either of the case the looser is the nation and the citizen.