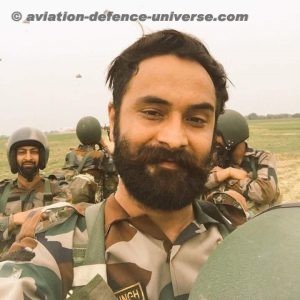 New Delhi. 25 September 2018. Another bad news from the valley . Lance Naik Sandeep Singh of 4 PARA SF was killed during a search and destroy operation in the Tangdhar sector.
Sandeep Singh while performing the duties of the scout of the leading squad encountered two trts at close quarters and a fierce gunfight ensued in which he neutralised both the trts at close range. During this daredevil act, he sustained a gun shot wound in his head and succumbed to his injuries while being evacuated. L/Nk Sandeep Singh's gallant act resulted in elimination of two hardcore FTs, safety of own squad and subsequent elimination of all three terrorists.
The last rites of the martyr are being held at his hometown in Gurdaspur on 25 September 2018. He is survived by his wife and five year old son.