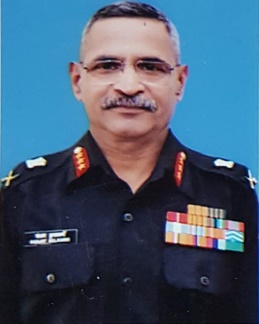 By Lt Gen Sanjay Kulkarni PVSM, AVSM, SC, SM, VSM (Retd.)
New Delhi. 14 January 2021. The Indian Army is one of the most battle- hardened Armies in the world and is today engaged in all kinds of conceivable operational environment be it conventional or hybrid. India has a long standing border dispute with China and Pakistan and long running insurgencies, terrorism and internal security duties to confront since Independence.
India – China relationship could not be worse than what it is today in over four decades and with China -Pakistan "all weather" friendship coupled with COVID-19, probably the pressure on India is an all time high. The differential between India and China in Comprehensive National Power is wide and growing because of the massive difference between the two Governance patterns.
In view of the future threats and challenges, deterrence can only be achieved by modernising the armed forces and training the armed forces that can stand up to future challenges which threaten sovereignty and territorial integrity. Capacity building takes time, intentions can change overnight. What then is the reason, that despite the differential in comprehensive national power between India and China and the Nuclearization that none of our adversaries dare indulge in unwanted adventurism against India.
The possibility of conventional war in the present environment seems less probable, however skirmishes or limited war in Mountains and High Altitudes cannot be ruled out on both the fronts simultaneously. What then tilts the balance on India's side. Grit, determination, indomitable resolve, preparation, adaptability, acclimatised troops, years of war like experience, logistically well maintained, excellent Officer – Men relationship, battle hardened troops, self-motivated Young Officers leading by personal example and acting at all times beyond the call of duty for the nation, for the army, for the regiment and above all for his own ijjat supported by excellent professional senior leadership. This is what makes our troops stand apart from the adversaries, the real battle winning factor is the man behind the weapon, he is the deterrence and also a force multiplier.
Why do I say the Indian Soldier is better than a Chinese or a Pakistani Soldier, is it because I was once Director General Infantry, no, not at all. I am saying that because of my decades of interaction with the soldiers from both the countries on the LAC and the LOC. My reading of the Soldiers from Pakistan is however a little different from that of a Chinese Soldier.
First, my impression of the Pakistani Soldier. The Pakistani soldier is patriotic, hardworking, obedient, law abiding and tough . The defeat in 1971, loss of face in Siachen and Kargil and the total politicisation of the Army has brought in a sharp decline in their morale and they have reconciled that they cannot match India. The Pakistan Army feels that the State is for them and that they are indispensable for the survival of Pakistan and hence the bogey of threat from India is necessary for their continued relevance and now they use terrorism as an instrument of state policy. The Chinese are now using their Best Friend for Contact Warfare and using the edge they have in Comprehensive National Power to pressurise India in non -contact warfare.
Pakistani soldier is now a jihadi who has adapted himself to fight like a non -state actor and has lost his professionalism. The Pakistani soldier is a trained terrorist and he also trains terrorists to fight India. The Pakistan Army soldiers with whom I have interacted on IB and LOC, would invariably without hesitation praise and look up to the Leadership qualities of the Indian Army Officers. They felt that the Indian Army Soldier and Officers leading them are on the same page unlike them, they have never hesitated to admit that they feel bad they are led by their JCO's and their officers are invariably in the Cantonments . Pakistani Officers instead of rubbing shoulders with their troops do everything from leading a Coup, run a business and train non state actors and run the state of Pakistan, directly or remotely.
Pakistan as a nation is still deeply rooted in feudal culture and since over 85% of the troops are from Punjab and officers too are from the same province, familiarity breeds contempt. 'Koi Hai' and 'Sab Thik Thak Sahab' culture, prevails in Pakistan hence the troops due to their total involvement in terrorism, they will always fail to deliver on the conventional battlefield. The stark difference between the modernists and the radicals is fairly visible in Pakistan. My initial years of schooling at Wendy's Convent in Karachi, generated more interest in me to understand the psyche of the Pakistani soldier better.
Let me now come to my impressions of a PLA Soldier. He is a die hard Party Loyalist and despite the presence of some professional Army Officers, they are influenced by the political representatives amongst them. Let me relate an incident that occurred with me while commanding a Brigade on the LAC. I was a little surprised when I found they liked our incense sticks and would be happy if I gave them, I knew they were supposedly Atheists , every time they visited at the designated spot they would be happy to see the prayer flags . To generate Goodwill I suggested to their Officers who would frequently visit, that if they agree, I can put up a Buddha statue since it bonds the two civilisations. I even took their General on Board when he visited and not to hurt their sentiments even checked which side would they want me to face the Buddha head and after ensuring it does not become a contentious issue decided to install one on the day of Border Personnel Meeting (BPM).
To my surprise, without even getting to know of it some PLA soldiers quietly broke the nose and a finger of the four feet Sitting Buddha in red stone in a Meditative posture. I was terribly annoyed and since unlike the Pakistani Soldiers who spoke the language we understood, it is difficult to communicate with the Chinese soldiers and officers, without an interpreter. When questioned why did they do it, their officers flatly denied that their troops had done the damage. When I refused to resume the BPM, they said they would enquire, but continued to lie and when I got directions to remove the statue from my Hqs, I enquired the reason and I was told that Beijing did not want it. To my horror I realised that despite the discussion between the Local Military Commanders, someone representing CPC was present who did not approve, because they were not consulted.
The PLA troops when they want will wine with you and make merry but the same lot will behave in an unsoldierly manner on directions from their seniors. If the reaction from us is cold they will pull back and avoid eye contact. I had with them on one occasion a race to a top of a feature for fun but they indulged to gauge my fitness, even to drink they would want to see who gulped down more than them, during the Kam Pai sessions.
The PLA have a large number of Greenhorn troops who are conscripts and they return to civil life after two years, they are not as disciplined, tough or trained as we would expect of them, fond of drinking and some senior soldiers are planted by them to study our behavioural pattern. The troops are used to living in comforts as was evident from their coming in centrally heated vehicles, rarely coming to patrol along the LAC during bad weather conditions for months. The barracks some of them that were right under our nose were reasonably comfortable. I was once surprised when unable to communicate their senior colonel gestured to me wanting to know what I was wearing that his troops saw me often in such treacherous conditions along the LAC. He even offered the key of his vehicle to drive and test my Maruti Gypsy during one of the BPMs.
When they see our troops occupy Kailash range along the LAC and live in extreme inhospitable terrain and are ready to give a bloody nose if attacked are perplexed, primarily after our troops at Galwan retaliated to an unorthodox pre meditated attack by the Chinese. The Chinese know that Man to Man they are no match to the battle hardened Indian soldier, our soldiers are better acclimatised and ready to engage them, the PLA will not indulge in a fight if they sense their disadvantage despite the overwhelming stocking of their arsenal. The Chinese want to see a repeat of 1962, the Indians want them to taste 1971. The Chinese PLA soldier is from the mainland and feels extremely uncomfortable in TAR. He is the only Child of his Parents and wants to experience Good Living and would not want to die, the PLA Military Commanders can take no decision and have to refer back. Lack of communication skills is an easy excuse to delay and state we will study the proposal. Chinese can't be trusted. The Chinese despite the modernisation believes in amassing strength at the place of his choosing. Victory is measured by occupation of Real Estate. The strength of Tibetans amongst the PLA which is Han dominated, is absolutely miniscule and they can be identified by their features.
To sum it up, I will be emphatic to state that we must stay extremely vigilant, never underestimate the enemy, be ready to give a battle and defeat the enemy decisively at virtual no notice, mountains favour the defender, dig down dig deep and be ready to fight and win. We must not be complacent and build on our inherent strength of our experience in fighting the elements of weather to fight the Enemy. We Can and We Will. We must Stand Firm and Strike Hard. Keep looking into the eyes of the Chinese and don't blink, they can only be dealt with from a position of strength, strengthen the Armed Forces and keep the soldier motivated, it is a long -drawn battle. Punish Pakistan as hard as we can when they violate the cease fire agreement to push militants, they only understand that language.
(Lt Gen Sanjay Kulkarni PVSM, AVSM, SC, SM, VSM (Retd) was commissioned in 4 KUMAON in 1977. For leading his platoon to unfurl the National Flag on Bilafondla he was decorated with Shaurya Chakra. He served later as Chief of Staff 14 Corps and retired as DG Infantry. He is presently Consultant to OFB.The views are his personal He can be contacted at editor.adu@gmail.com)