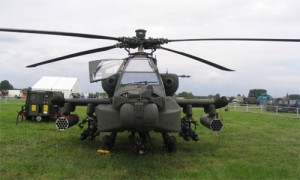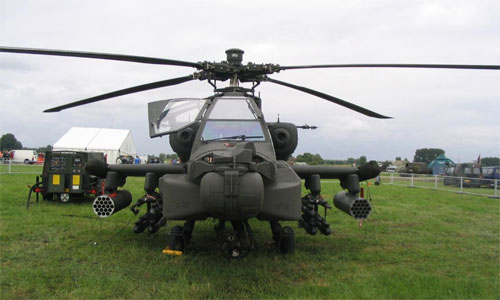 New Delhi. 17 August 2017. Indian Army will now have its own attack helicopters. The Defence Acquisition Council in its monthly meeting approved the procurement of Six Apache helicopters along with associated equipment for Army totaling about approximately Rupees 4100 Cr. The  cost of Apaches includes associated equipment, spares, training, weapons & ammunition.
The Apache Attack Helicopter is made by the Boeing Co. in  Mesa , Arizona. Corporate headquarters are in Chicago. The company already has the contract for 22 Apaches for the Indian Air Force.
Defence Acquisition Council has been very active in  ensuring expeditious procurement of the approved requirements of the Armed Forces in terms of capabilities sought, and time frame prescribed, by optimally utilizing the allocated budgetary resources.
Analysts opine that it serves no purpose other than breaking a barrier. The option clause should have been exercised for 11, that would have been meaningful and cost effective. The next buy as and when it happens will be at 150% of the cost and Indian Army will have to buy more Apaches only. The accepted operation need is for 39.
The AH-64 Apache has a four-blade main rotor and a four-blade tail rotor. The crew sits in tandem, with the pilot sitting behind and above the co-pilot/gunner. Both crew members are capable of flying the aircraft and performing methods of weapon engagements independently. The AH-64 is powered by two General Electric T700 turboshaft engines with high-mounted exhausts on either side of the fuselage. Various models of engines have been used on the Apache.
One of the revolutionary features of the Apache was its helmet mounted display, the Integrated Helmet and Display Sighting System (IHADSS); among its capabilities, either the pilot or gunner can slave the helicopter's 30 mm automatic M230 Chain Gun to their helmet, making the gun track head movements to point where they look. The M230E1 can be alternatively fixed to a locked forward firing position, or controlled via the Target Acquisition and Designation System (TADS).
The AH-64 is adaptable to numerous different roles within its context as Close Combat Attack (CCA). In addition to the 30 mm M230E1 Chain Gun, the Apache carries a range of external stores and weapons on its stub-wing pylons, typically a mixture of AGM-114 Hellfire anti-tank missiles, and Hydra 70 general-purpose unguided 70 mm (2.756 in) rockets.