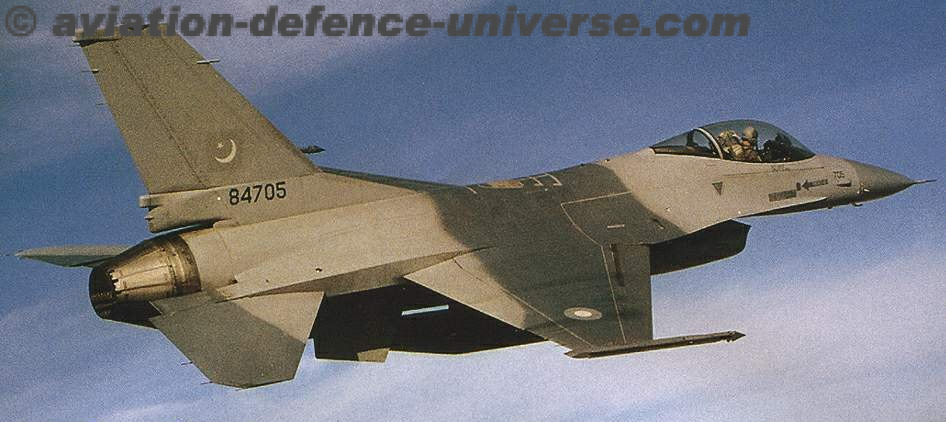 US downplays the decision
By Jai Kumar Verma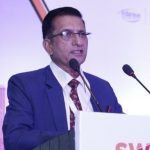 New Delhi. 28 September 2022. On 7th of September when Defense Security Cooperation Agency (DSCA) of US Department of Defense announced that US has made a determination approving a possible Foreign Military Sale to the Government of Pakistan for sustainment and related equipment for an estimated cost of $450 million of its F-16 fleet, India was not only taken by surprise but it also left a bad taste in the mouth.
India protested against the decision. Rajnath Singh, Defence Minister of India conveyed to his US counterpart Lloyd Austin India's concern about the decision of providing sustenance package to Pakistan's F-16 fighter aircraft. India also lodged a strong protest with US Assistant Secretary of State Donald Lu during official meetings in Delhi about Foreign Military Sales (FMS) of $450 million for supplying hardware, software, and spares to the Pakistani fleet of F-16 Fighters.
It may be recalled that the former president Donald Trump in 2018 had suspended military assistance to Pakistan. In a new year message in January 2018 President Trump had stated that "The United States has foolishly given Pakistan more than 33 billion dollars in aid over the last 15 years, and they have given us nothing but lies & deceit, thinking of our leaders as fools."
Delhi also complained that US has not forewarned it about the change of its policy on Pakistan, which directly effects Indian security. India US 2+2 dialogue occurred on 7 September and maritime talks followed next day and US announced this upgradation while these meetings were taking place with Indian ministers in US.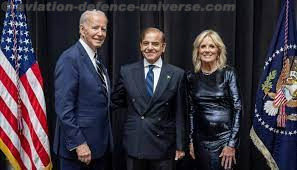 Biden's administration has changed the decision and DSCA reported to the Congress about the maintenance and supply of associated equipment of F-16 to Islamabad. A DSCA press release mentioned that "The Government of Pakistan has requested to consolidate prior F-16 sustainment and support cases to support the Pakistan Air Force F-16 fleet by reducing duplicate case activities and adding additional continued support elements. Included are U.S. Government and contractor engineering, technical, and logistics services for follow-on support of Pakistan's F-16 fleet to include participation in F-16 Aircraft Structural Integrity Program; Electronic Combat International Security Assistance Program; International Engine Management Program; Engine Component Improvement Program, and other technical coordination groups; Aircraft and engine hardware and software modifications and support; Aircraft and engine spare repair/ return parts; Accessories and support equipment; Classified and unclassified software and software support; Publications, manuals, and technical documentation; Precision measurement, calibration, lab equipment, and technical support services; Studies and surveys; Other related elements of aircraft maintenance and program support. The proposed sale does not include any new capabilities, weapons, or munitions. The estimated total cost is $450 million."
The DSCA also claimed that the proposed upgradation does not provide new capabilities, weapons, and munitions. Hence it would not alter the regional balance. The DSCA mentioned the clarification because India an important US ally objected to this upgradation as Pakistan is not only its arch enemy but Pakistan invaded India thrice within 75 years.
US wants India to play an important role in countering China which is threatening the lone super power status of US. DSCA also mentioned that the sustainment programme would help Pakistan in curbing terrorism. Meanwhile China which considers India as its potential adversary has also supplied J-10C aircraft to Pakistan.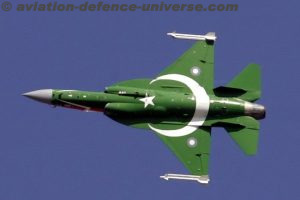 US administration decided to overrule the previous decision of President Trump about supply of military equipment to Pakistan when India refused to toe US line of denouncing Russia for invading Ukraine. India also continued purchasing armaments from Russia and at present also purchasing oil. India also abstained from voting in UN Security Council on US proposal about deploring Russia on aggression on Ukraine. It is astonishing that US is not supplying F-16s to Turkey which is a NATO member while it is executing sustainment programme with Pakistan.
Pakistan used F-16 aircraft when India did a surgical strike in Balakot. Pakistan Air Force used F-16 aircraft and US missiles AIM-120 C-5 AMRAAM to shoot down Wing Commander Abhinandan Varthaman's aircraft.
US used Pakistan as vassal state as it is strategically located and its leaders and generals work for the interest of US as several of them have personal interest in US. US and other western powers also created an adversary in the neighbourhood of India which continuously hampered it's growth. It clearly indicates that Biden administration has retraced its policy and is grooming Pakistan again and would use it as a weapon against India.
US Department of State also defended and downplayed the upgrading of F-16 fighter jets and mentioned that it would improve Pakistan's military action against terrorists. The State Office spokesman stated that "Pakistan is an important counterterrorism partner, and as part of long-standing policy, the United States provides life cycle maintenance and sustainment packages for US-origin platforms."
The upgradation of F-16 fighter jets has broken the ice between US and Pakistan as relations between both the countries became quite tense and Pakistan moved in Chinese camp. Pakistan which has launched a low intensity war against India used foreign aid to fund terrorists and spread terrorism in neighbourhood especially in India. Analysts claim that now US may continue assisting Pakistan, as it may work as a deterrent to India.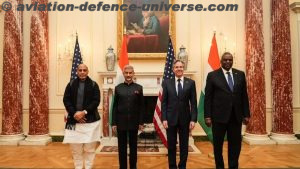 Nevertheless, some US watchers claim that this aid to Pakistan is a very basic assistance and it is more from technical angle as this support was necessary to keep the F-16 fleet flying. But its importance lies in the fact that it indicates that US is ready to resume its relations with Pakistan and is prepared to work on the issues of common interest. Although US wants that Islamabad should make more efforts to curb terrorism and Pakistan's Afghanistan policy is also a bone of contention, nonetheless, it appears that Biden administration wants to give one more chance to Pakistan and resume the relationship. Recently US has also sent two important delegations to Pakistan which also points out that Biden administration wants to work with Islamabad. Pakistan armed forces have requested for much more assistance but US has declined. But this does not negate the possibility of US giving the desired assistance to Pakistan Army at an opportune time.
Reports also suggest that Pakistan informed US authorities about the presence and location of al Qaeda Chief Ayman al-Zawahiri, who was killed by US through drone attacks in Kabul. Islamabad also allowed US to use its airspace for the drone attack. Afghan government has also indirectly indicated about the involvement of Inter Services Intelligence (ISI) of Pakistan in the drone attack. The ISI chief Lieutenant General Nadeem Anjum visited Washington in May and Zawahiri was eliminated in July.
In last week of August, the Executive Board of the International Monetary Fund (IMF) issued a press release mentioning that the "the combined seventh and eighth reviews under the Extended Fund Facility (EFF) for Pakistan, allowing the authorities to draw the equivalent of SDR 894 million (about US$1.1 billion)."  The current upgradation would not take away Islamabad from Beijing as Pakistan is not only under heavy debt of China but the latter has also supplied lot of equipment, arms, and ammunition to Pakistan.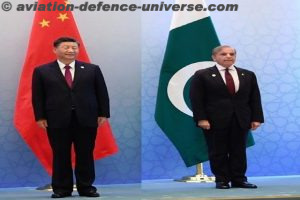 The sentiment in India is debatable. A faction feels that this US change of policy towards Pakistan clearly indicates that US is an unreliable friend. Washington is averse to the idea of development of India hence it always arms Pakistan and Islamabad uses all these weapons against India. The other faction states that India is the biggest defence market for US but the geopolitical volatility of the region does give it an equal opportunity to generate revenue through sales to the other countries' growing military demands and any business man would take on to this opportunity so why blame a nation for doing so?
Both these sentiments eventually are strong enough to stir the hornet's nest and make India realise that it needs to be vigilant to happenings in its neighbourhood. Friendships, old friendships, and renewed friendships in the Indian sub-continent cannot be taken lying down by India. America's growing need for its old friend Pakistan is indeed a matter of concern for India.
(Jai Kumar Verma is a Delhi-based strategic analyst and Life member of United Services Institute of India and member of Manohar Parrikar Institute for Defence Studies and Analyses. The views in the article are solely the author's. He can be contacted at [email protected])