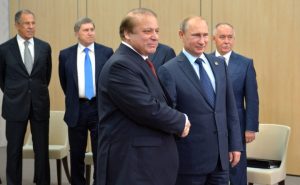 Deconstructing Russia-Pak relations in Indian perspective
By JK Verma
New Delhi. 16 January 2016. Post cold-war years and disintegration of erstwhile USSR have resulted into changed equations between many past friendships and India-Russia relations is one of them. Both have each other but have also found new friends in the region and beyond. The two nations since India's independence remained on a strong footing, although defence cooperation was the fulcrum of the rapport.  But the friendship covered numerous other vital issues including space, nuclear energy, science and technology, economic, political and anti-terrorism just to name few.
Presently both countries have not only a significant joint venture in BrahMos cruise missile but also has Sukhoi Su-30 MKI, T-90 tamks, Akula-II nuclear submarine, Aircraft Carrier-INS Vikramaditya and many more Russian strike powers on land, sea and air. Besides cooperation on diverse fields Russia constantly supported India on Kashmir, liberation of Goa, as well as at the time of India-Pakistan wars especially in 1971 war when United States sent US Seventh Fleet which was the world's largest warship to help Pakistan, Russia came for India's salvage.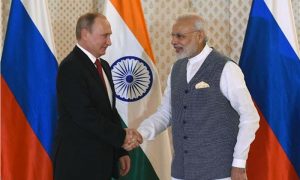 After the disintegration of Soviet Union Russia lost super power status and the cold war era was also over. India which was importing 70 percent of its defence needs from Russia also started importing armaments from different countries especially from United States and Israel.  It irked Russia as it was loosing close ally as well as an assured market.
On one hand the relations between Russia and Western world became tense and on the other hand Indian foreign policy also tilted towards USA and Europe. Hence Russia also became close to China as well as to Pakistan. Both Pakistan and Russia signed a defence cooperation agreement in November 2014 which included several crucial subjects including collaboration in military fields, counter international terrorism, exchange of information, drug trafficking, topography and hydrography etc.
Besides the agreement Russia is also likely to join China-Pakistan Economic Corridor (CPEC) which is greatly against the interests of India. Russia and China also restrained India from the inclusion of Lashkar-e-Toiba (L-e-T) and Jaish-e-Mohammed (J-e-M) both Pakistan based Deobandi terrorist organisations in BRICS Declaration which was a direct assistance to Pakistan.
Russian Ministry of Foreign Affairs delegation visited Pakistan and held 'first-ever' discussion on regional issues on December 14, 2016. The discussions included important regional and international issues. There are unconfirmed reports that Russian Intelligence chief also visited Gwadar port and ascertained the details about CPEC.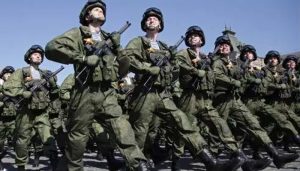 Russian assessment that Islamic State is the bigger danger in Afghanistan than Taliban is analogous to Pakistan's stand and against the viewpoint of India and Afghanistan, as both these countries consider that Inter Services Intelligence (ISI) supported Pakistan based terrorist outfits are responsible for the terrorist activities in Afghanistan.  In addition to all these events, recent Russia-Pakistan military flirtation was a big jolt to long standing India Russia relations. Russian troops had a two weeks counter-terrorism joint exercise with Pakistani troops from 24 September to 10 October 2016. The joint exercise commenced within a week of Pakistan trained terrorists attack on Indian Army camp in Uri, in which 18 soldiers were martyred and more than 30 sustained injuries. Although India and Russia are conducting joint counter-terrorism exercise at Vladivistok from last eight years but Russia-Pakistan exercise was a new phenomenon in the region.
After disintegration of Union of Soviet Socialist Republics (USSR) , Russia not only lost the super power status, its financial strength was also considerably abridged because of lowered oil prices and sanctions imposed by the Western world. On the other hand the position of China has considerably strengthened due to its financial clout and its role in BRICS New Development Bank, The Asian Infrastructure Investment Bank (AIIB) or CPEC. Now Russia needs China more than the other way round.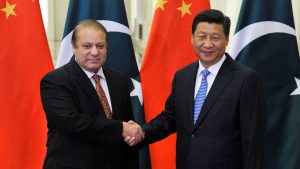 China is assisting Pakistan in diverse fields and also using latter to stall India's economic progress hence as an aftermath of close China Russia relations, the alliance between Russia and Pakistan also improved. The analysts claim that Russia would have obliged India in BRICS-Goa by insertion of L-e-T and J-e-M in declaration but because of Chinese stringent opposition Russia opposed the inclusion.
In view of growing proximity between Russia China and Pakistan India should also try to inculcate cordial relations with all the neighbouring countries as well as regional and world powers.
India should also not be excessively worried about growing Russia Pakistan dealings as the relations between India and Russia are old and time tested, though there is no permanent friend or foe in international relations but the relations between India and Russia are also being strengthened. Indian private sector has invested in Russian company Rosneft; Indian companies are importing diamonds directly from Russia and there is a civil nuclear cooperation between both the countries.
In recent visit of Putin both countries signed defence deals worth Rs.43000 Crores including purchase of S-400 long-range air defence missile system, joint production of four stealth frigates and 200 Kamov helicopters. As two units of Kudankulum nuclear power plant are ready hence the work for Unit 3 and 4 also commenced.
Zamir Kabulov, The Russian President's special Envoy on Afghanistan rightly commented that "The size of cooperation between Russia and India can't be compared with Pakistan. It is many hundred times more."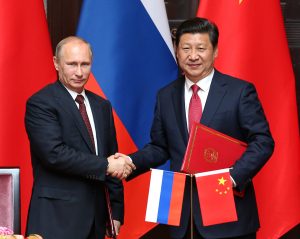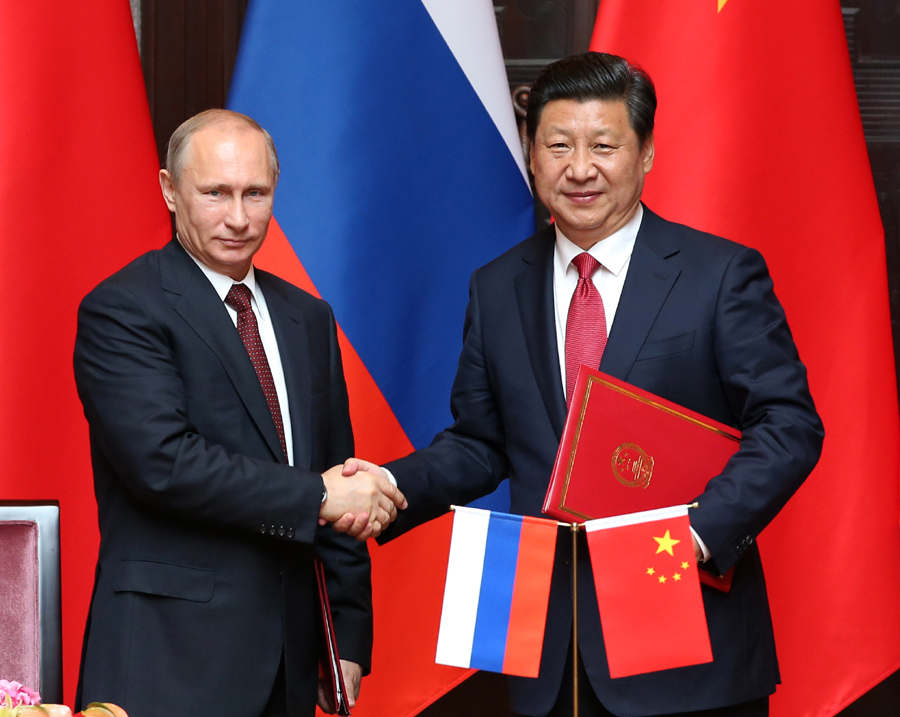 The closeness between Russia and China is increasing and Russia is sharing technologies with China but there is deep suspicion between both the countries. Russia which was a superpower in yesteryears would not like to act as a junior partner of China. Hence the closeness between China and Russia may not last long. President Putin as a powerful leader would never allow China to occupy the place of superpower which was occupied by erstwhile USSR before. It will also be against the interests of India.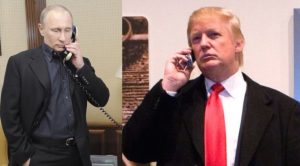 The analysts also forecast that the personal relationship between US President elect Donald Trump and Russian President Vladimir Putin would be cordial while the chances that US China relations may deteriorate as Trump may like to go for two China policy. Once Russia leans towards US the warmth of Russian Pakistan relations would also go down.
It is good that India is cultivating close relations with Western countries especially USA but these relations should not be at the cost of its relations with Russia. At this juncture both India and US needs each other. India is the biggest importer of arms and US companies want to sell their armaments to India without transferring the cutting edge technology. India must insist to get advance technology from these firms and if feasible it should become part of 'Make in India'. India would be spending USD 150 billion to modernize its defence forces by 2027 and the leadership must utilize this leverage in getting latest technology.
(Jai Kumar Verma is a Delhi-based former diplomat and strategic analyst. He was posted in Pakistan. The views in the article are solely the author's. He can be contacted at editor.adu@gmail.com.)