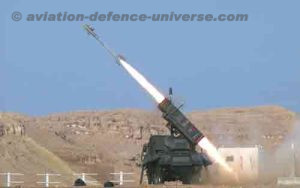 Tel-a-Viv. 29 April 2022. Rafael Advanced Defense Systems has inaugurated the SPYDER Defense System Simulation and Training Center in the Philippines in a ceremony held in the facility at an Air Base in Floridablanca, Philippines.
"This is yet another milestone in the ongoing Ground Based Air Defense System project and it is definitely a very important one. Certainly, the launchers and the missiles are a valuable asset, but the materiel is worth little without the air defender. It is not enough to hold the best systems, we have to train hard and maximize our potential as well as that of the systems. This training center comes to build the future generation of Philippine air defenders, their resolute spirit and professionalism."
Executive Vice President, Brigadier General (Ret.) Pinhas Yungman, Head of the Air & Missile Defense Directorate, Rafael Advanced Defense Systems
In a ceremony held on April 26, 2022 RAFAEL's Executive Vice President Pinhas Yungman, Head of the Air & Missile Defense Directorate. Secretary of National Defense of the Philippines Delfin Lorenzana, Commanding General of PAF Lt. Gen. Connor Anthony Canlas Sr., SIBAT Director for Asia and the Pacific Eytan Levi, and other officials took part in the official opening of the training center. During the ceremony, Secretary Lorenzana along with PAF Senior Leaders were able to see first-hand, the missile engagement simulation and the training capabilities provided by the center. The SPADS Simulator – Training Center is the Philippine Air Force's first missile training center which will serve as a training ground for future air defenders to prepare them for real-time threats as well as enhancing personnel knowledge and skills. The training center is part of the GBADS Acquisition Project of the Philippine Air Force which will further enhance the nation's defensive capabilities.
The inauguration of the facility symbolizes the commitment of RAFAEL's partnership with the Philippines in concrete terms. This institution illustrates RAFAEL's steadfast commitment to not only providing systems, but providing know-how to its partners. The inauguration of the facility serves as a practical example of RAFAEL's global efforts in supporting its customers so that systems like the SPYDER Air Defense System can provide the best defense for its users.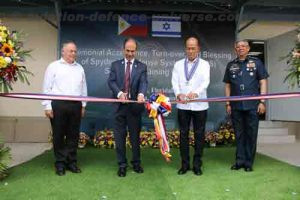 Executive Vice President, Brigadier General (Res) Pinhas Yungman, Head of the Air & Missile Defense Directorate, Rafael Advanced Defense Systems
"This is yet another milestone in the ongoing Ground Based Air Defense System project and it is definitely a very important one. Certainly, the launchers and the missiles are a valuable asset, but the materiel is worth little without the air defender. It is not enough to hold the best systems, we have to train hard and maximize our potential as well as that of the systems. This training center comes to build the future generation of Philippine air defenders, their resolute spirit and professionalism. We know and appreciate the strive for excellence of the Philippine Air Force, and believe that this training center will grow and develop to become an academy, a joint training center for all branches of the Armed Forces of the Philippines operating air defense systems, a regional center of competence in the rapidly evolving and knowledge-rich field of air defense. RAFAEL is excited and proud of this landmark achievement and will continue to support the Philippine Air Force in bolstering its air defense capabilities."