Neelu Khatri to lead the business' strategic growth across India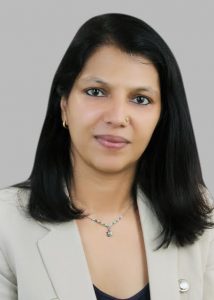 NEW DELHI. 15 February 2017 . Honeywell has appointed Neelu Khatri as the new India president for its aerospace business group. In this role, Khatri will provide strategic direction and focus on further growing the company across the country in commercial aviation and defense.
As part of the pioneering group of women officers commissioned into the Indian Air Force, Khatri served for 15 years and obtained the rank of wing commander. During her military career she developed strong management and leadership expertise as well as an applied and practical awareness of the defense and aerospace sectors. During her air force career and after, she worked extensively on various capital and revenue programs with India's Ministry of Defence.
Khatri joined Honeywell in 2014, bringing extensive experience in business operations and project and program management to the company. As senior director of strategy and business development, she worked with Honeywell's India-based business groups to create and execute initiatives to grow organic and new business across the company's market segments.
"Honeywell Aerospace is committed to further extending our presence in India. We have appointed Neelu Khatri to lead our business in the region due to her extensive experience in the aerospace and defense sectors." said James Bryson, EMEAI president, Honeywell Aerospace. "Her appointment will help us continue in our regional growth ambitions, while further developing local partnerships and key customer relationships across India."
Before joining Honeywell, Khatri was executive director, International Relations and Business Development, at Pipavav Defence and Offshore Engineering with responsibility for providing strategic vision for its aerospace and land segments. Earlier in her career she served as an executive director at KPMG, partnering with both Indian and global clients in aerospace, defense and homeland security.
Khatri's academic qualifications include an MBA in supply chain management from the Management Development Institute, Gurgaon, and a Master of Arts degree from Rani Durgavati University, Jabalpur.