ISI honey trapped a middle aged Air Force Officer
Colonel caught in Jabalpur
By JK Verma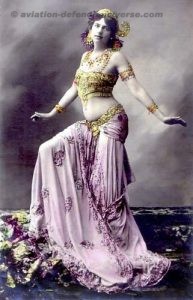 New Delhi. 15 February 2018. The NDA, IMA , AFA, Naval Academy with the best possible military training are no match to the age old strategy used by espionage  planners of using women and seduction to gather sensitive information. And the armed forces today are more gullible with the honey trap ready to catch them at the click of their mouse. Or should be more appropriate to say- at the tips of their fingers always ready to type on the smart phones.
The sinister Inter Services Intelligence (ISI) which has waged a low intensity war against India is not only infiltrating terrorists especially in Jammu and Kashmir (J&K) but also raising agents in diverse fields albeit the main target remains the armed forces.
ISI is using women for recruiting the agents and just few days back, Delhi police arrested Group Captain Arun Marwah who was successfully honey trapped by two ISI sleuths by pretending themselves as women. It is alleged that the officer was supplying classified information through WhatsApp to them. The ISI agents raised him through Facebook after professing them as models. The Air Force officer who was arrested under Official Secret Act (OSA) supplied details of training and combat exercises. Police is also investigating whether he was working alone or he has few accomplices also. The arrested officer never met his handling officers and was due to retire next year. It is unfortunate that the middle aged officer could not understand about the trap and exchanged obscene messages and photographs with his handlers which gave them leverage to blackmail him.
ISI has used women for raising Indian as sources in past also. Punjab Police arrested two Indians in 2014 when they were carrying out reconnaissance of FerozepurCantonment. Both of them told during interrogation that they were trapped by a Pakistani lady with whom they also met at Hussainwala check-post.
ISI has also raised a stenographer in a magistrate's office in Jhansi in Utter Pradesh to cover the activities of Babina Cantonment which is the headquarters of 31st Armoured Division and is equipped with T-90 & T-72 tanks. Babina has not only an important firing range; there were also joint exercises with foreign defence forces.
ISI raised agents in different departments as well as in diverse areas. An officer of BSF intelligence wing was caught as well as Personal Assistant of a senior politician was also arrested.  Two ISI agents were nabbed near a ship building Yard at Calcutta. A retired Non Commissioned officer (NCO) was caught in Rajouri District.  An army soldier was caught in Darjeeling while ISI agents were also caught in Meerut, Delhi and Calcutta which indicates that ISI has penetrated its agents at numerous places and it is a cause of worry.
ISI infiltrates agents from Bangladesh, Nepal and several times directly from Pakistan. ISI raises agents through Indians visiting Pakistan. There are instances when ISI sleuths threatened of dire consequences to the relations of Indians in Pakistan to press their relations in India to work for them. There are also cases when Pakistanis visited their relations in India alsotried to cultivate their relations to work for Pakistan. The visiting Pakistanis allured their relations by money and also tried to exploit religious card. Nonetheless they were unsuccessful as their relations in India refused to work against their motherland.
The security agencies fear that now ISI will also try to cultivate Rohingya Muslims who are living in pitiable condition and were uprooted from Myanmar because of their religion. It is easy to use these exploited people. The analysts feel that Rohingyas may be involved in recent terrorist attack on Sunjuwan Army camp in Jammu as large numbers of Rohingya Muslims are settled in Jammu.
Besides Rohingyas the other important threat for Indian security is from Bangladesh refugees who are settled in large numbers in India. These Bangladesh refugees have also procured identity documents including voter Identity cards, Aadhar cards etc. with the connivance of corrupt officials.
It may be recalled that sometime back a Border Security Force Commandant who was posted at India-Bangladesh border was arrested and few lakh unaccounted cash was recovered from his possession. He amassed this ill-gotten money through smuggling of goods and human beings. ISI is also active in Bangladesh and these illegal immigrants can be a security risk to India. In past ISI used Bangladesh for smuggling of Fake Indian Currency Notes (FICN).
The ISI officials posted in High Commission of Pakistan in New Delhi are also active in cultivating the agents, financing sleeper cells and funding the separatists. The visa form of Pakistan High Commission also contains leading questions about professionetc. of the applicant so that ISI personnel can select future targets. There are additional forms for defence personnel. Here it will not be out of point to mention that most of the employees of Consular Section of Pakistan High Commission in New Delhi are ISI officials.
Indian security agencies must keep the officers and staff of Pakistani High Commission under heavy surveillance. In fact Pakistani security agencies put cars and motor cycles in front of the houses of Indian High Commission diplomats posted in Islamabad and these security personnel intimidate and harass the Indian diplomatic staff. Indian security agencies should retaliate same way so that Pakistan High Commission personnel do not involve in nefarious activities.
Pakistan is passing through turmoil. The relations between army and civilian government are tense and although army has successfully dethroned Nawaz Sharif with the connivance of judiciary but his popularity is not diminished and his party would again win general elections scheduled to be held in July 2018. Balochistan is boiling and Pakistan Occupied Kashmir (POK), Sindh, Pakhtoon Khawa, Gilgit & Baltistanm and Waziristan want to secede whileMuhajirs, Saraikis, Hindkowans and Chitralis are fighting for more autonomy.
The financial condition of the country is deteriorating and the main foreign donor United States has suspended the financial assistance. China Pakistan Economic Corridor (CPEC) is also not doing well as China is apprehensive of investing money as the CPEC passes through POK and restive province of Balochistan.
Pakistan army with the intention of distracting public attention has intensified terrorist activities in Afghanistan as well as inIndia. In Afghanistan in a car bomb blast three police officers were killed on January 2 and on January 4 suicide bomber killed 20 persons while on January 20 in a daring attack on Inter-Continental hotel suicide bombers killed 40 persons and injured more than 23 people. On January 27 an ambulance loaded with explosives killed 103 persons and injured about 235 persons.
ISI sponsored groups have also intensified terrorist attacks in J&K.  On January 1 terrorist killed five CRPF personnel while on January 19 eight policemen were martyred in Pulwama while on February 10 terrorists attacked an army camp and killed about five soldiers. Again in a daring attack at Sunjwan army camp Jaish-e-Mohammed (J-e-M) terrorists killed more than 10 persons. Besides enhancing the terrorist activities Islamabad has also intensified ceasefire violations and there are more than 240 ceasefire violations in 2018.
Joint Intelligence Bureau (JIB) which is the special wing of ISI was constituted to create disturbances in J&K while Joint Signal Intelligence Bureau is involved in sending fake messages, controlling WhatsApp and assisting Pakistan sponsored terrorists in communication. ISI is also involved in the smuggling of Fake Indian Currency Notes (FICN) as well as in drug smuggling. The money generated through smuggling of FICN and drugs is partially used by ISI in financing terrorist operations in India and some portion of it is usurped by ISI top brass.
The multifarious security agencies working in the country should work jointly and must share relevant information with other security agencies so that more and more ISI agents are neutralized. The arrested spies must be interrogated thoroughly so that additional information is gathered from them. In fact efforts should be made to burst the whole network of spies and it is feasible only through surveillance before arrest and by thorough interrogation. The Indian security agencies must reinforce their counter-intelligence machinery and more technical gadgets should be used.
But Pakistan is not our only matter of concern when it comes to honey trapping. China is decades ahead and does it with such smartness that many such incidences have the probability of passing unnoticed. India has this attack to combat from both the Pakistani and Chinese fronts. The military strategists and trainers need to add a chapter in their manuals on honey trapping to create an ever vigilant force.
(Jai Kumar Verma is a Delhi-based strategic analyst and a retired senior intelligence officer. The views in the article are solely the author's. He can be contacted at [email protected])