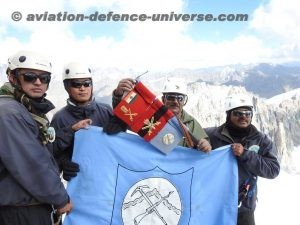 Gulmarg. 02 October 2017. Students undergoing mountain warfare advance training at HAWS successfully summited a height of 17350 ft from 27- 29 September 2017 in J&k region. A total of Nine student officers and 79 student NCOs under the training team of HAWS
Personally lead by Maj Gen Atul Kaushik, Comdt HAWS, traversed the treacherous route with a mix of Ice Wall, Moraines, Glacial fields and crevasses. The team fixed numerous ropes to successfully summit the feature without any injuries. The 'Height Gain' exercise is a confidence booster for students undergoing training and enables them to operate at altitudes above 17000ft.
HAWS is a training and research establishment of the Indian Army. In 1948, Indian Army established a ski school in Gulmarg which later became the High Altitude Warfare School of the Indian Army specialising in snow–craft and winter warfare. It is one of the most famous warfare academies of the world. Selected soldiers from the UK, Germany and other countries visit regularly for specialist training.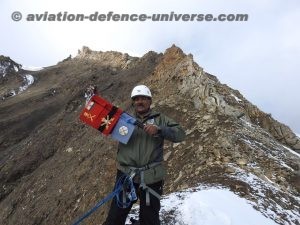 The school was established in December 1948 by General Kodendera Subayya Thimayya, then holding the rank of Brigadier. It was initially known as the 19 Infantry Division Ski School. During the winter of 1949-50, the school was re-designated as a Command Establishment and renamed as the Winter Warfare School. On 8 April 1962, it was upgraded to a Category A Training Establishment and adopted its current name.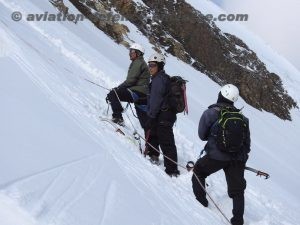 HAWS offers two training programmes, the Mountain Warfare course and the Winter Warfare course. The Mountain Warfare course is conducted in Sonamarg between May and October each year. The Winter Warfare course is conducted in Gulmarg between January and April. The two courses train personnel in High Altitude warfare, counter intelligence and survival skills. Army personnel deployed to the Siachen Glacier and to other high altitude forward posts on the Himalayan borders go through the courses.