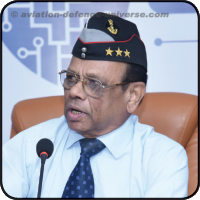 New Delhi. 18 MAY 2020. Indian Government has accepted and implemented three important recommendations of Committee of Experts (CoE) under the Chairmanship of Lt General D B Shekatkar (Retd) relating to border Infrastructure. These were related to speeding up road construction, leading to socio-economic development in the border areas.
On the matter related to creating border infrastructure, the Government has implemented recommendation of CoE to outsource road construction work beyond optimal capacity of Border Roads Organisation (BRO). It has been made mandatory to adopt Engineering Procurement Contract (EPC) mode for execution of all works costing more than Rs 100 crore.
Lt Gen Vinod Bhatia (Retd.) former DGMO, Director CENJOWS and member Sheketkar committee said, "All challenges also throw up opportunities. It is a certainty that post COVID19 not only the world will be different but the emerging world order will see a shift of power from the West to East with India emerging as a global leader. This will entail enhancing military capabilities and capacities but with lesser resources. After burying the Sheketkar committee report on enhancing combat effectiveness by rebalancing the budget for nearly three years, Mr Rajnath Singh demonstred a political will for meaningful and far reaching defence reforms. He has not only revived the report but implemented certain macro level recommendations. These include corpotrisation of the 41 ordnance factory, pruning and outsourcing MES, Border Roads, GOCO model for Army base workshops, optimisation of 61 Cavalry among others. In addition there has been a major impetus to self reliance in defence manufacturing and indigenous capabilities."
"Once implemented this will contribute to both combat and cost effectiveness. On account of competing priorities for the limited budget at the national level, it is an imperative that the defence budget be optimised. Some of the 65 odd recommendations pertaining to teeth to tail ratio of the army had been implemented earlier. The appointment of CDS and formulation of DMA is a game changer which will result in better Joint structures and integrated theatres. The civilian manpower paid from the defence budget is 6 lack which vis a vis the 1.4mn uniformed strength of the armed forces. Certain other macro level recommendations with regard CGDA, DGDE, DRDO, DGQA etc need to be addressed, " he added.
The other recommendation relating to introduction of modern construction plants, equipment and machinery has been implemented by delegating enhanced procurement powers from Rs 7.5 crore to Rs 100 crore to BRO, for domestic and foreign procurements. Border Roads has recently inducted Hot-Mix Plant 20/30 TPH for speedier laying of roads, remote operated hydraulic Rock Drills DC-400 R for hard rock cutting, a range of F-90 series of self-propelled snow-cutters/blowers for speedier snow clearance.
New Technology like blasting technology for precision blasting, use of Geo-Textiles for soil stabilisation, cementitious base for pavements, plastic coated aggregates for surfacing, is also being used to enhance the pace of construction. With the empowerment of field officers through enhanced delegation of financial and administrative powers, there has been significant improvement in faster financial closure of works.
The land acquisition and all statutory clearances like forest and environmental clearance are also made part of approval of Detailed Project Report (DPR). Further, with the adoption of EPC mode of execution, it is mandatory to award work only when 90 per cent of the statutory clearances have been obtained, implementing the recommendation of CoE regarding obtaining prior clearances before the commencement of the project.