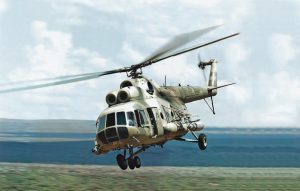 New Delhi. In today's combat scenario, aircraft and helicopters have become increasingly important to carry out military operations. They are not only employed for combat and anti-terrorist activities, but also to transport supplies to remote military outposts.
However, being the mighty machines they are, they are not free of coming upon a broad array of dangers. They are in fact very much prone to terminal attacks through armed fire from militants or enemy forces. It is usually parts such as the belly of the helicopter or aircraft, cockpit and the engine that are most susceptible to attacks.
Therefore, aircraft armouring solutions have been crucially important to decrease the susceptibility of the fixed wing and rotary aircrafts and their crew. Without the necessary protection, they can become flying deathtraps, making armour protection an absolute necessity.
However, armouring an aircraft or a helicopter is not a simple process. It is also equally important to be mindful to have these solutions incorporated in such a way that they are not a hindrance to aircrafts' performance. However, armours that can actually fight large-caliber anti-aircraft fire or armour piercing ammunitions typically come along with a great weight penalty, which affects the performance and load carrying capacity of the aircraft, among other things.
Traditionally, steel used to be the first choice of armour in aircraft. But it came with cost of compromising on load carrying capability due to increased weight of the aircraft. Though, usage of Titanium armour plates in aircrafts balanced the equation by providing necessary structural strength and protection with its lightweight characteristic. It skewed the economies of scale as it is a very expensive element, and incorporating Titanium across an aircraft becomes a costly proposition. Therefore, handling additional weight becomes a critical factor in designing armour solutions for aircrafts.
MKU employs some of the most cutting-edge technologies in achieving mission critical modular protection for helicopters, while keeping the armour weight to the minimum possible. Of all the factors that affect the performance of a helicopter, weight is the most important one, followed by lift, thrust and drag. MKU's 6th Generation Polyshield V6 armouring technology uses advanced composite materials and techniques that reduce the weight of armour for aircraft and helicopters by approximately 40% compared to standard armouring solutions.
Also, keeping the multi role operations and survivability of utility and assault helicopters in consideration, MKU also designs helicopter armour kits using the proprietary 'Modular Schutz Technik', which uses precision engineered composite armour panels along with patented aero-grade attachment systems. These kits are installed in the existing structure of the helicopter, and does not require making any structural changes or tampering with the aerodynamics of the helicopter. Hence, re-certification of the aircraft for airworthiness does not become an obligation.
MKU's advanced protection solutions ultimately lead to:
· Improvement in radius of action,
· Enhanced climb performance,
· Improved engine performance,
· Higher hovering ceiling,
· and most importantly, more soldiers to ferry
With such advanced protection solutions, MKU is the perfect solution provider for aircraft/helicopter armouring as it minimizes weight and maximizes the possibilities.