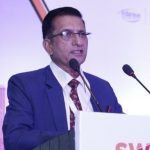 By Jai Kumar Verma
New Delhi. 21 March 2021. On 18 March Pakistan Army Chief General Qamar Javed Bajwa stated that "it is time to bury the past and move forward. But for resumption of peace process or meaningful dialogue, our neighbour will have to create conducive environment, particularly in Indian Occupied Kashmir." General Bajwa was addressing Islamabad Security Dialogue which was organised by the National Security Division in cooperation with prominent think tanks.
The two-day event was attended by scholars, diplomats, international academics, civil society members and others. He further stated that "despite tremendous human and resource potential, the unsettled disputes are dragging this region back to the swamp of poverty and underdevelopment."
He further asserted that "Kashmir dispute is obviously at the head of this problem. It is important to understand that without the resolution of Kashmir dispute through peaceful means, process of sub-continental rapprochement will always remain susceptible to derailment due to politically motivated bellicosity."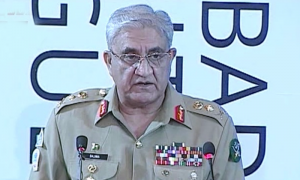 This statement by the powerful Pakistan Army Chief becomes more important as only a day before, Prime Minister Imran Khan Niazi also called for greater trade with India. While speaking on the issue of peace in the region Imran Khan also mentioned that "the unresolved Kashmir issue was the biggest hurdle between the two countries". He also remarked that "If India gives the Kashmiris their right under the UN (resolutions), it will be greatly beneficial for Pakistan as well as for India,". He further narrated that India could get direct access to resource rich Central Asian countries including Kyrgyz Republic, Turkmenistan, Kazakhstan, Tajikistan, and Uzbekistan.
Before these positive gestures of Imran Khan and General Bajwa, on 25 February, in an astonishing development Indian defence ministry and Pakistan's Inter-Services Public Relations (ISPR) issued a joint statement that the Director Generals of Military Operations (DGMOs) of both the countries "agreed to address each other's core issues and concerns which have propensity to disturb peace and lead to violence". The DGMOs negotiated with each other on hotline and decided that militaries of both the countries would adhere to all agreements and will observe ceasefire from the midnight of 24 February 2021. This agreement came after ceasefire violations pact of 2003. The agreement is important as last year Pakistan has violated the ceasefire 5,133 times in which 46 innocent persons lost their lives.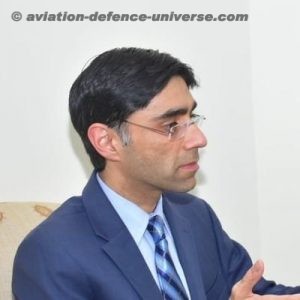 The agreement and statements are the end result of high level "back channel" negotiations between Ajit Doval, National Security Advisor (NSA) and his deputy with Moeed Yusuf the special assistant of Prime Minister on National Security Division and Strategic Policy Planning. The meeting was held in a third country where it was negotiated that the peace should be restored. Nonetheless Moeed Yusuf ardently denied any backchannel negotiations. He also twittered that "This is baseless. No such talks have taken place between me and Mr. Doval,". Yusuf welcomed the agreement and mentioned that adhering to the 2003 ceasefire agreement, will save lives.
On 2 February also General Bajwa stated at Asghar Khan Academy of Pakistan Air Force (PAF) in Risalpur that Pakistan wants to resolve the J&K issue in a "dignified and peaceful manner." While the Ministry of External Affairs (MEA) spokesperson stated on 4 February at weekly briefing that "Our position is well known. India desires normal neighbourly relations with Pakistan in an environment free of terror, hostility, and violence. The onus is on Pakistan for creating such an environment".
These constant overtures by Islamabad indicate that it is working under immense international as well as domestic pressures. The international pressure is from Biden administration, Financial Action Task Force (FATF) as well as from China. FATF is keeping Pakistan in 'grey list' and there is danger that it may be downgraded in 'black list' as Islamabad failed to comply all the stipulations fixed by the global money laundering and terrorist financing watchdog. According to an Islamabad based think tank Pakistan lost about $ 38 billion because it is kept in 'grey list'. Pakistan is giving peace proposals to India as it wants to assure the world community that it is a peace-loving country and making sincere efforts to have peace with India.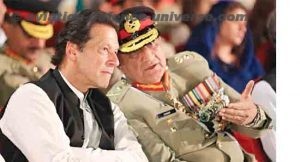 Although both Imran Khan and General Bajwa stressed the need of peaceful negotiations with India but both emphasized that first Kashmir issue should be settled. While Khan also mentioned that "India will have to take first step. Unless they do so, we cannot do much." Khan also stated that Kashmir issue should be solved under UN resolutions which are now defunct. Bajwa mentioned that "Our neighbour will have to create a conducive environment, particularly in occupied Kashmir."
Both have not said anything about stopping of the cross-border terrorism. On the other hand, India's stand remain the same that "talks and terror" cannot go together and Pakistan should take some cognisable actions against the terror outfits and the terrorists responsible for carrying out terrorist activities in India.
The defanging of article 370 of Indian constitution from J&K was an internal matter of India and Pakistan should not make unnecessary hue and cry on this issue as J&K is an integral part of India.
Punjab Chief Minister Captain Amarinder Singh has rightly mentioned in the press conference in Chandigarh on March 19 that "the biggest hurdle to normalising relations between the two nations" is Pakistan sponsored cross border terrorism. Punjab Chief Minister also stated that first General Bajwa should control the ISI and should stop infiltration of terrorists. The ISI is still dropping arms, ammunition, and heroin through drones in Punjab. Pakistan has to take concrete actions so that India can trust that Islamabad is genuinely wants peace.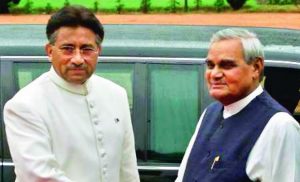 Delhi should be careful as in past Pakistan deceived India. In 1999 when Prime Minister Atal Behari Vajpayee went to Lahore Pakistan forces invaded Kargil. Same way Prime Minister Modi visited Pakistan, but ISI sponsored terrorist groups carried terrorist activities in Pathankot, Uri and Pulwama.
Pakistan has waged a low-intensity war against India and considers Kashmir as unfinished agenda of the partition. Pakistan army has convinced the masses that Kashmir is a Muslim majority state and soon it will be merged in Pakistan. The deep state also propagates that ISI will be able to disintegrate India by creating Khalistan and it will be the revenge of dissection of Pakistan and creation of Bangladesh. The deep state has close links with terrorists, and it cannot forsake them so easily. Pakistan army which is reaping all the benefits would like to keep the masses illiterate, radical and anti-India.
The peace proposals of both Pakistani leaders indicate that on one hand they want to convince the world community that they want peace with India and on the other hand both emphasised about resolving Kashmir issue. In this way they also tried to satisfy Pakistani masses as well as extremists that they have not weakened their stand or support to Kashmir. At present the economic condition of Pakistan is precarious. U.S.A., Saudi Arabia, and U.A.E helped Pakistan in past have abandoned it. China which rescued Islamabad from economic disaster in past is also helping it selectively as it also feels that Islamabad will not be able to repay the debt.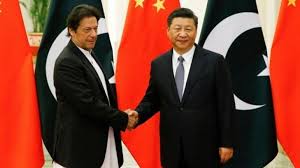 Hence Pakistan is forced to show an olive branch at this juncture, but it cannot be trusted. Islamabad is dependent on Beijing for several things and the latter will not allow Pakistan to be friendly with India. China considers India as its potential adversary and will like that Pakistan should continue troubling India. At present China failed to coerce India and had to withdraw may be because of strong Indian leadership, commitment and professionalism of Indian defence forces and the international pressure but China will continue attacking India directly or through its proxies.
India should not expect much from these statements as these declarations were made because of pressure and secondly all efforts will go waste once Pakistani terrorists carry out a major terrorist action in India.
(Jai Kumar Verma is a Delhi-based strategic analyst and member of United Services Institute of India and Institute for Defence Studies and Analyses. The views in the article are solely the author's. He can be contacted at editor.adu@gmail.com)