General Aviation Sercvices (G.A.S) head to EBACE in Geneva, Switzerland next week and for the very first time they will be attending as exhibitors.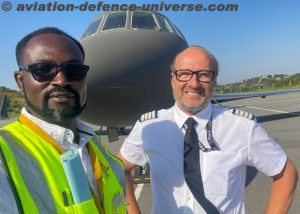 Geneva, Switzerland. 22 May 2023. Based at booth i45 in halls 4-6, G.A.S has over 35 years experience working directly with CAAs and CAA authorised agents in the 54 countries that form the continent of Africa, to arrange landing and overfly permits, regional ground handling co-ordination and supervision and fuel solutions for customers to enable them to complete their missions successfully.
Many complex challenges still exist when operating within Africa and G.A.S has been listening to the feedback from their customers and at the show they will be announcing some exciting developments including the recent opening of a new office in Moroni, The Comoros Islands; expansion to the already successful operation they run in Kigali, Rwanda, as well as now offering a direct supervision service, using their own dedicated team, across the whole of Tanzania.
Mohammed Tewfik, Founding Director of G.A.S said, "we are so excited to be exhibiting at EBACE 2023! It will be our first time having a booth at Europe's premier business aviation exhibition, and what we are most looking forward to across the 3 days, is to see our existing customers and having the opportunity to meet new people and discuss how we can best support their operational needs when operating within the continent of Africa".
4 members of the team will be at the booth, including Mohammed and Hussein Qubah who is Director of Operations. Their message to visitors attending the show, is to come and stop by for a coffee and chat and to see how G.A.S. can help ensure the success and peace of mind of their next mission to or within Africa.
EBACE takes place at the Palexpo next to the airport in Geneva from the 23-25 May 2023.