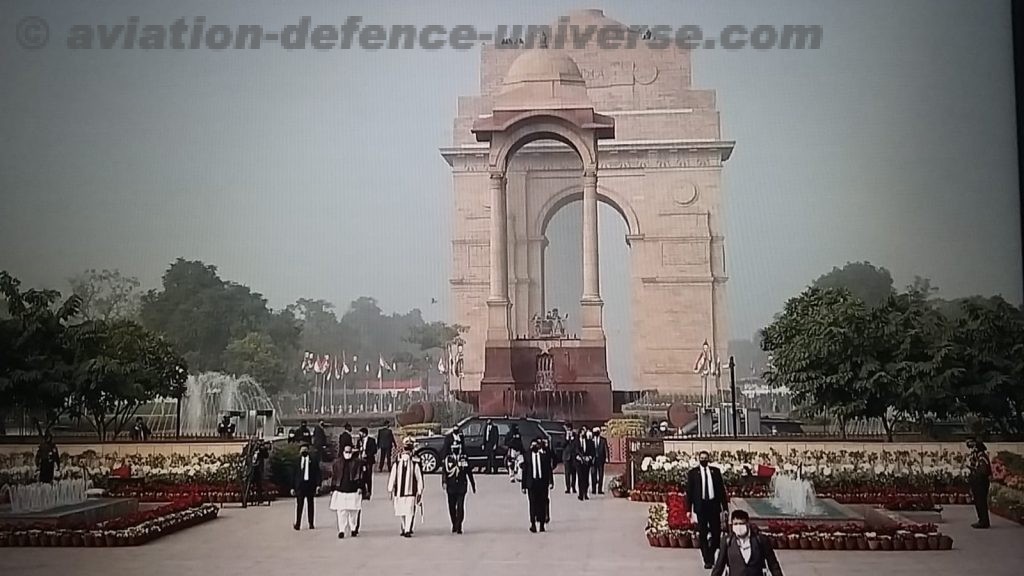 Republic Day reminds of India's march ahead for self reliance
By Maj Gen (Dr.) Ashok Kumar, VSM (Retired)
New Delhi. 25 January 2023. One can always be intelligent in hindsight and highlight as to what could have been done in the past on a particular issue. However, it is more important to focus as to what can be done in the present time. It is not only  true in all the spheres but also in the equipping of the Indian defence forces at te moment. There have been many initiatives for indigenisation of defence equipments .It will take considerable time for the country to achieve the intended aim. What is more important is to know as to whether the country is able to leverage its manufacturing potential already available for the indigenisation or not  and if there are some roadblocks then what all   actions are needneeded to be taken to address them.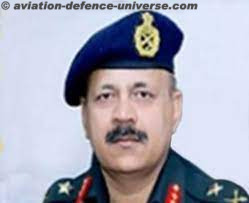 While data crunching and its factual availability always remains a challenge but even if marginally off the exact figures, it still provides valuable insights. If the details of Indian defence imports are analyzed, it had almost become the largest defence importer in the world and at par with Saudi Arabia as it accounted for close to 11 percent of arms imports in the world if  the figures from the year 2017 to 2021 are analysed. It had a special surge in the year 2013 wherein out of five weapons sold in the world anywhere, one was purchased by India. In addition to the huge outgo of funds to the manufacturers outside the country, this arrangement was dangerous for a country like India having collusive threat from China and Pakistan. These threats are not 'in being' but are manifesting on the ground. China is continuing its salami slicing and other expansionist behaviours on our Northern borders. The ingress, transgressions and skirmishes have become more frequent and common with latest conflict at Yangtze on 09 Dec 22 in the Indian state of Arunachal Pradesh. Such profile is likely to continue albeit with increasing scale and intensity.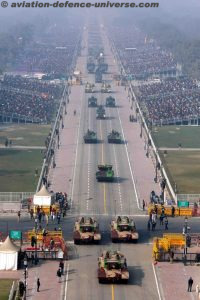 The obvious deduction from all this is quite evident. The war remains a definite possibility and therefore the country needs to be always prepared. If the war does not take place, it is all the more better as a well equipped defence force would have achieved its aim even without fighting the war. Equipping is therefore important and that  too from the indigenious equipments including all other warlike stores.
The Government has launched multiple initiatives including coming up with three negative lists which has been re-designated as positive lists for indigenisation when the fourth such list was  rolled out during Defexpo 2022 in Gujrat. The import ban will offer a business potential of close to 2 Lakh crores while the value will be close to 4 Lakh crores in five years duration. This is a great opportunity for Indian manufacturers who have already invested in defence domain or are keen to launch green-field projects in the defence manufacturing, be it full product, its assemblies or spare parts.
To make it happen, the Government needs to provide a translation layer for the items included in these negative/positive lists so that the industry can get a clarity as to what has to be done to manufacture these products. A brief detail about these lists will elucidate the point better and has been covered as under:
First Negative List. The list was issued in Aug 20 just after three months of Galwan clash. It has a list of 101 items wherein import embargo has been placed with dates varying from Dec20 to Dec 24. The list has basically the names of the items and that is where it ends. There are no product details with these lists and therefore an Indian manufacturer is left to find out the details of products which have to  be indigenised. The Indian manufacturer has also to fend for himself/herself with respect to current specifications of the product and also as to whether the same is required to be produced or some improvement is needed. If the detailed specifications were not intended to be uploaded, Name and Contact Number of the nodal person with each item was required so that the Indian manufacturer can produce these items after ascertaining the details. The cell created in MoD does provide assistance but not in the form as required by the manufacturers. Thus it is very essential to translate the list in the language that a manufacturer can understand easily.
Second Negative List. Issued in March 21, it has list of 108 items wherein import is banned from different dates spanning from Dec 21 to Dec25. All issues covered in case of first negative list are applicable to this list as well. The requirement of translating the list for implementation is very pertinent and fast tracking is not possible without this layer being made available to the manufacturers.
Third Negative List. This list was issued on 07 April 22 and has 101 items wherein import ban has been imposed from Dec 22 to Dec 27 for different items. While first two lists covered a time gap of four years, this list covers the time gap of five years and could be relatively more realistic. The list, however, continues on the similar format and does not add any additional clarity as is critically needed for the manufacturer. The translation layer therefore continues to remain relevant even in this case equally importantly.
Fourth Positive Indigenisation list. The three negative lists have also been rechristened as positive indigenisation lists and fourth has been abinitio been issued on that format. This list has 101 items and was unveiled on 19 Oct 22 by none other than PM himself during Defexpo2022 at Gandhinagar, Gujrat. It covers the time span of 10 years that is up to 2032 where in imports are banned from the different dates / years. It gives a better time span as compared to earlier three lists as it spans over a decade. It has also included highly advanced and complex weapon systems. The problem of absence of translation layer exclusively for all this list also continues as is the case for all the other three lists as well.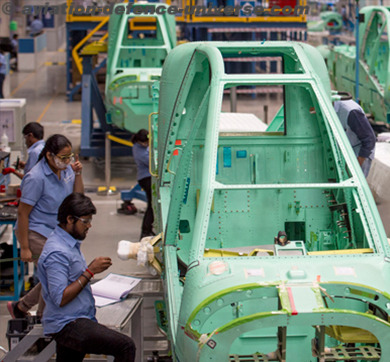 The planners hope that conventional approach clubbed with certain positive actions will bridge the huge gap in the defence manufacturing domain. It is, however, more important to bridge the information gap so that the defence manufacturing potential of the country can be optimised for national good. The capacities so created in the country will not address only the need of Indian defence forces but will also rejuvenate the defence exports not only in achieving targets sent by the Government but taking it much beyond that. The operationalization of translation layer is the most important key to this success critically needed by the country.
(Maj Gen Ashok Kumar, VSM (Retd) is a Kargil war veteran and defence analyst. He is visiting fellow of CLAWS and specialises on neighbouring countries with special focus on China. The views in the article are solely the author's. He can be contacted at [email protected]).