By Brig. VK Atray (Retd.)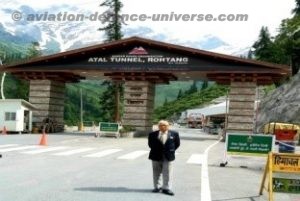 Atal Tunnel, Manali. 21 June 2021. It will not be hyperbolic to say that India's Border Roads Organisation has tasks unformidable, aims achievable and results unsurpassable. With the experience of BRO in the field of tunnelling one dare say that the word 'impossible' is not in the vocabulary of BRO. This great organisation executes its task with speed and economy without compromising on quality.
BRO has taken lead in the country for the establishment of "Centre of Excellence (CoE) on RBAT (Road, Bridges, Airfields and Tunnels) and Road Safety and Awareness" in conjunction with leading IITs, which was recently inaugurated by the Defence Minister Rajnath Singh on 11 Jun 2021. The establishment of Centre of Excellence on Road Safety and Awareness is the outcome post Prime Minister appreciated the initiative taken by the BRO on Road Safety during his "Mann ki Baat". CoE on RBAT will act as leading advisory on various matters pertaining to RBAT. It will work in conjunction with leading agencies and IITs in the country. It will have research facilities and will also conduct courses on RBAT adopting new technologies in the field of Road construction, Bridges, Tunnels and Runways. This is indeed a feather in the cap of BRO.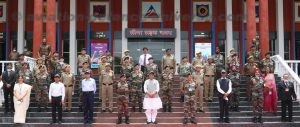 Border Roads Organisation (BRO) has made a niche for itself not only in road construction but even in bridging, tunneling & runways. As one traverses from hinterland roads to the roads on our border one sees a quantum jump in the quality of smooth ride & one wonders as to why it is so. On further examination & prominent sign-posting along side the roads it is evident that these roads & bridges have been constructed by the BRO. Lately BRO has made a mark in tunnel construction as well.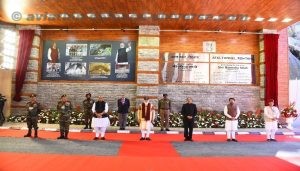 As the title of article suggests, let us concentrate on the tunneling aspect of BRO. The nation rose to a surprise on 03 October 2020, when PM Narendra Modi inaugurated the Rohtang tunnel and christened it as 'Atal Tunnel' to dedicate it to a great statesman and our late PM Atal Bihari Vajpayee. He mentioned that Atal Tunnel is an exceptional infrastructure project that symbolizes the intent and conviction of the youthful nation. As a top quality technological feat of the resolute and hardworking personnel of BRO, every single inch of the Tunnel echoes the Organisation's motto-'Shramena Sarvam Sadhyam'. An engineering marvel built at a height of 10,000 feet, the Tunnel fulfils the dreams of Atal Ji.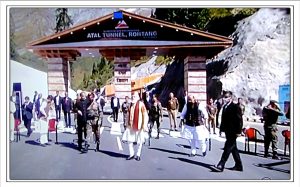 The iconic Tunnel in Rohtang with state-of-the-art structure and several salient features is ensuring all-ectivity and furthering Ease of Living for locals and giving boost to tourism & socio-economic activities. It is also a project of great strategic importance. The longest highway tunnel in the world at this height is a testimony to the indomitable spirit and infatiguable efforts of the engineers, technicians and workers that have been part of its designing and construction. While the Defence Minister Rajnath Singh commended the project thus "I have firm belief that BRO is fully geared up to meet the strategic requirement of road infrastructure in the border areas despite challenges of terrain and weather. Construction of Atal Tunnel, Rohtang (the longest above 10,000 feet) is one such feat which provides an added strategic advantage to the Armed Forces and also meets the aspirations of the people of Himachal Pradesh and Leh for all-weather connectivity. All weather connectivity will facilitate socio-economic development of the region."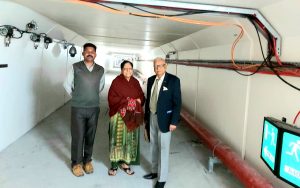 A word about the advantages of tunnels – reduction in the distance and time taken to the destination, drastic reduction in the fuel consumption by the vehicles and their wear and tear, minimize air pollution thus providing environmental sustainability, provide all weather connectivity to inaccessible location due to snow fall in the mountains thus improving trade and economy of the region, reduced occurrence of accidents, social economic development and last but not the least speedy mobilization of troops to the borders, thus providing strategic advantage. Two articles have been published by ADU on Atal tunnel in the past, when it was under construction. This article is being written after driving through the tunnel. It was a historic moment for the author to watch the engineering marvel conceived, designed, executed and now maintained by Chief Engineer, Atal Tunnel of the BRO. Words cannot express the joy one gets after this journey!
The design of the Atal Tunnel was unique and challenging due to the high overburden and geotechnical conditions offered by the Himalayas. The complete designs and drawings used for the construction of the Atal Tunnel can be grouped in two parts i.e., Civil Works drawings & Electrical & Mechanical (E&M) Works drawings. Civil Works Drawings (Lot-1). The designs for civil works was done by M/s SMEC. In totality,M/s SMEC submitted 550 drawings for the execution of Civil works. The initial outline drawings for E&M works were submitted by M/s SMEC. These drawings were then modified as per the site requirements and submitted by M/s Savronik who was the E&M contractor.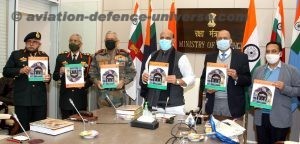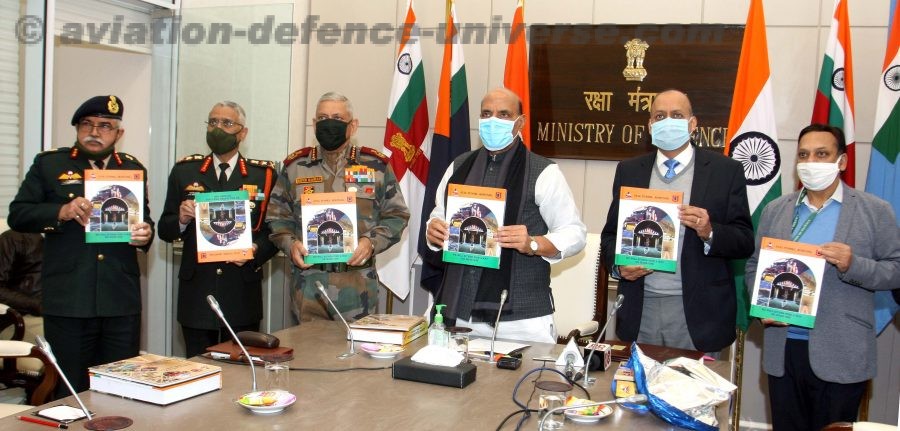 Construction of Atal Tunnel was essential since Manali-Sarchu-Leh road remains closed for six months in a year due to the closure of Rohtang Pass. The single tube, two lanes, bi-directional 9.02km long horseshoe shaped tunnel, has provided all-year connectivity between the Manali valley in the South to the Lahaul & Spiti valley in the North on the National Highway connecting to the Leh region. The South Portal (Pullu) of the tunnel is located at an altitude of 3060 m above sea level which is 25 kmNorth of Manali, on the left bank of Seri Nala, which is a tributary of Beas-Kund River.
The North Portal is located across the Rohtang Pass on the South West bank of Chandra River at an altitude of 3071 m above sea level, at an approximate distance of 79 km from Manali on the Manali-Sarchu Road (NH 21) via Rohtang Pass. It is the longest road tunnel in the world at an altitude of 3000 m, completed by BRO on 31 August 2020, which now stands as an un paralled "Marvellous feat of Engineering." The safety measures to prevent accidents, emergency escape tunnel, fire fighting, emergency warning system, way finder, linear heat detection system, fire phones, SOS system, fire doors, linear detection system, gas censors, fire dampers, axial fans, photo meter etc. have been provided in the tunnel.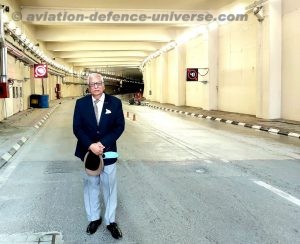 Construction of Atal Tunnel, Rohtang started on 29 August 2010 by the first blast which was undertaken from South Portal side whereas from North Portal side the first blast took place on 04 October 2010. The construction of the Tunnel which was being undertaken by the Drill & Blast technique using the NATM principle started off well.Soon after the encountering of Seri Nala on 13 December 2011 from the Southern side, the progress on construction of Atal Tunnel was severely hampered. Finally, the DRESS (Drainage Reinforced Excavation and Support Solutions) method of Tunnelling was adopted in which segmental excavation under double-layered canopy tubes (fully grouted) was done which helped in successful excavation through this 587 m fault zone and Seri Nala was successfully crossed on 03 January 2016.Despite geological constraints and weather & terrain vagaries, breakthrough of the Tunnel was achieved on 15 October 2017 after experiencing the most tumultous geology foreseen in the history of tunnelling in the world, tackling which is an unparalleled achievement.
There have been numerous challenges in the construction of the Atal Tunnel, Rohtang but nobody could deter the untiring spirit of BRO men and all agencies involved in the construction of Atal Tunnel at Rohtang. It faced an untameable Seri Nala which took four years to be tamed. The Atal tunnel and egress (escape) tunnel is very well lit up but is gives a bare look like a beautiful damsel without any apparel and jewellery! A thought sparks that why can't the walls be painted with regional culture, mythological features and BRO achievement etc. Atal tunnel would then become an international tourist destination.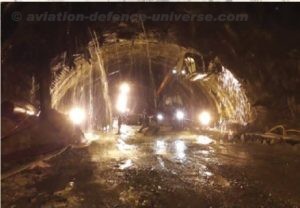 There is yet another strategically important Zoji La tunnel under Zoji La pass, which was conceived 15 years back gap but has not seen the light of the day so far. This would be 14.2 km long bi-lane tunnel between Sonmarg and Drass town in Kargil distt, to ensure all weather connectivity between Srinagar and Kargil, which road presently remains closed from November to May due to heavy snow on Zoji La pass. The construction of this tunnel will reduce travel time of 3 hrs to 15 min. It is learnt that National Highway Infrastructure Development Corporation Ltd. (NHIDCL) who was entrusted with the project has raised its hands to construct it. Therefore, now 'Karmayogis' of BRO (word conceived by dynamic and visionary DGBR Lt Gen Rajeev Chaudhry) may come to the rescue of Zoji La. With experience of Atal Tunnel this is the best option available to the MoD.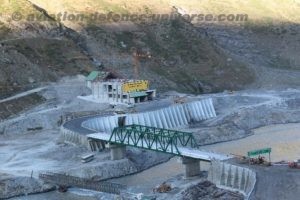 After completion of 9.02 Km long Atal Tunnel, Rohtang which is the longest tunnel in the world above 10,000 feet altitude, BRO is now set to provide all weather connectivity to Leh in the coming years. There are three land routes to Leh. The most frequently used is the one via Jammu, Srinagar and Kargil. From Manali in Himachal, the old route is via, Darcha, Sarchu and Upshi. From Darcha, another route bifurcates towards Leh via Padam. BRO is constructing this route and is in the process of completion soon. This route would be an all weather route by constructing a tunnel under Shinkun La pass, which is in Himachal Pradesh but very close to our boundary with Ladakh. Once it's completed- with minimal snow clearance effort – the traffic to Leh can ply throughout the year.The approach road construction is already under construction by the BRO. Which is expected to be completed by 2024-25. It is heartening to note that MoD has just approved the construction of Shinku La Tunnel to the BRO. In keeping with the speed with which BRO functions, it is learnt that BRO is in the process of mobilizing resources and the preliminary activities have commenced. The nation has high expectations from BRO because of its expertise in tunneling.
Considering the importance of Eastern border touching the boundary of our adversary China, BRO is busy constructing 'SeLa Tunnel' and 'Nechiphu Tunnel'. While Se La located in Arunachal Pradesh is at an altitude of 4170m the tunnel under this is located at an altitude of 3000m. This will connect Tezpur to Darang and will reduce tough, foggy and accident prone road by distance of 10 km to Tawang.It will have two tunnels. Tunnel one will be a single tunnel of 980m while second tunnel would be a twin tunnel of 1556m. The total length of the approach roads would be 9.775m. The work on the project commenced on 1 April 2019 and is expected to be completed by 30 June 2022.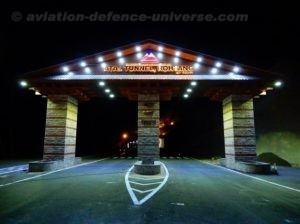 Defence Minister Rajnath Singh laid the foundation of Nechiphu tunnel in Arunachal Pradesh on 12 Oct 2020. This will be a 450m long bi-lane each having width of 3.5m. This is necessitated because road sector between km 81.840 to km 87.040 is safety hazard, accident prone and foggy area, visibility is very less even in day time, existing alignment is through multiple zigs/loops, road stretch between km 81.840 to km 84.160 is climbing upto Nechiphu pass and then it is descending down to km 87.040 to almost the same elevation. After construction, length will become short by 4.70 km and travelling time will be reduced by approx 30 minutes, it will avoid accident prone foggy stretch and provide safe passage to commuters. Construction of this tunnel started on 19 Aug 2020 and is likely to be completed by Aug 2022.
Inaugurating the Atal Tunnel, Rohtang on 3 Oct 2020, Prime Minister Narendra Modi had suggested that such a compendium be brought out for the benefit of students and professionals of Engineering institutes. Absolutely the need of the hour to let the generations of Indian engineers bask in the glory of the inherent expertise the nation has had for centuries.