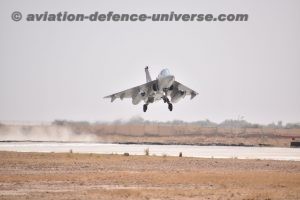 New Delhi, 11 Apri,l, 2018. Major IAF level exercise GaganShakti has started from 11 Apr 18. This year over 11 aircraft have been deployed at their operational locations. This exercise is also unique as LCA our indigenous fighters are being deployed at forward bases. During the first phase of the exercise, today all the deployed LCA aircraft had participated. The operational efficiency and mission worthiness of these platforms would be put to test in a real time intense exercise environment. A milestone towards 'Make in India', LCA will employ Close Combat and Beyond Visual Range Air to Air missiles in a simulated scenario apart from Air to Ground weapons.
The IAF has consistently encouraged the development of indigenous defence production capability and capacities. A look at the past demonstrates the IAF's participation and promotion of indigenisation programs. It is proud moment for our test pilots as they have been involved in its development since 1990's.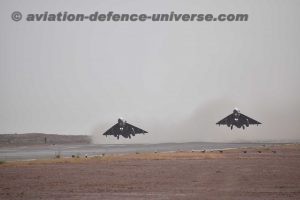 This versatile multirole fighter would be put through its operational paces towards validating concepts. Ex-Gaganshakti will test the LCA across a varied spectrum encompassing Air Defence and Strike capabilities amongst others. The employment of LCA in the exercise will go a long way in incorporating its capabilities in the operational matrix of the IAF.