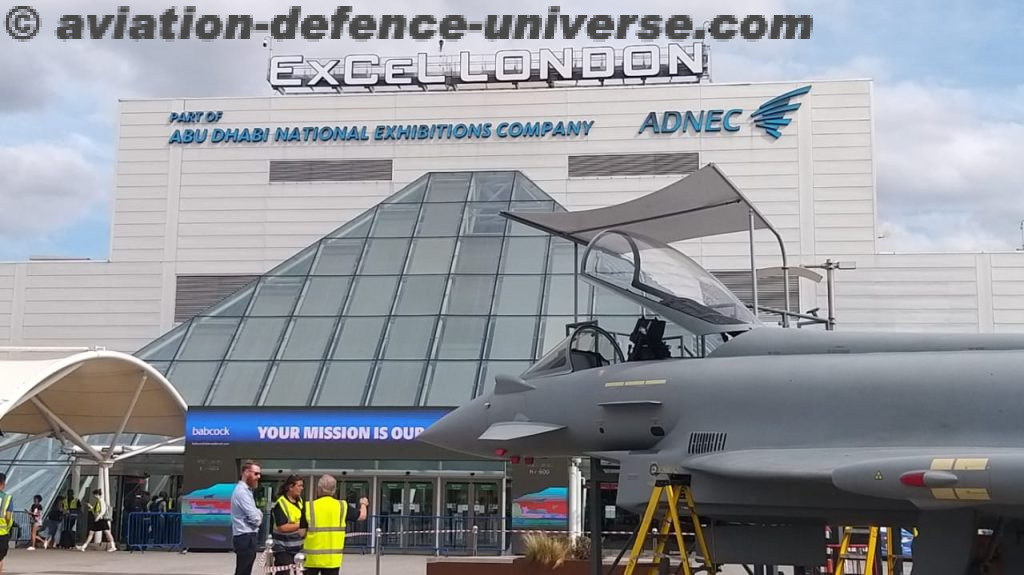 Clouds of Ukraine to hover above
Secretary of State for Defence, Grant Shapps' first event after taking over
Indo-Pacific & Souch China Sea to influence buying decisions
Geopolitics motivated sales & futuristic technologies
By Sangeeta Saxena
Greenwich, London. 11 September 2023.  Just about eight hours and all roads in London will lead to Excel Centre on the banks of Thames which will host the DSEi2023, with finally corona clouds having blown away, new agenda of global security under hovering war clouds and UK's new Public Order Act.
Defence and Security Equipment International (DSEI), which will be held at ExCeL in London from September 12–15, is ready to welcome more than 1,000 exhibitors and businesses from all over the world.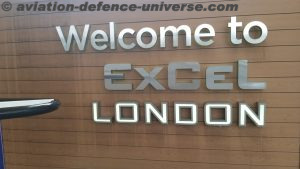 'Achieving an Integrated Force' is the overriding topic for DSEI 2023. In order to integrate at all levels and throughout the five operational domains of air, cyber and electromagnetic activities (CEMA), land, sea, and space, the UK Ministry of Defence is collaborating with the British Army, Royal Navy, Royal Air Force, and UK Strategic Command. The DSEI is the main event of its kind and is essential in bringing together the executive branch, the military forces, and business.
But what promises to be at the centre of attention is the Global Combat Air Programme (GCAP), a truly international endeavor in which the UK, Italy, and Japan will collaborate with the shared goal of developing a next-generation fighter aircraft, which will be a continuation of discussion initiated by DSEi Japan in march earlier this year.
DSEI is bringing together four military charities for the first time in its history in a novel method that will allow the charities to highlight important services that support the integrated defense and security workforce. The Royal Navy and Royal Marines Charity, ABF The Soldiers' Charity, the Royal Air Forces Association, and SSAFA, the Armed Forces charity, are joining forces to attend the event.
And the show takes off with a new incumbent in the MoD UK with Ben Wallace the Defence Secretary's controversial resignation and Grant Shapps taking over from him recently on the 1st of September. The spotlight will definitely be on him as he is settling into his predecessor's big shoes.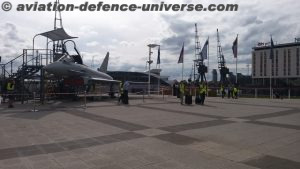 More than 230 new exhibitors have joined DSEI, which hosts more than 2,800 defense and security vendors, including significant prime contractors. According to the organizers, DSEI links governments, national armed forces, industry thought leaders, and the whole supply chain for defense and security on a global level. The Aerospace, Land, Naval, Security, and Joint Zones of the exhibition provide attendees with a variety of beneficial networking opportunities, a business platform, access to pertinent content, and live-action demonstrations so they can deepen connections, share knowledge, and experience the newest capabilities.
DSEI links international governments, armed forces, business thought leaders, and the whole supply chain for defense and security. With a variety of beneficial networking possibilities, a business platform, access to pertinent knowledge, and live demos. DSEI will be back at ExCel in London with more than 50 countries prominently  participating and 36 country-specific international pavilions making their national presence felt.
India has a pavillion which will get inaugurated on Day1 by the Indian High Commissioner. MoD delegation, FICCI,  DPSUs, private defence industry big-wigs and the always steady representation from SMEs promise to showcase both India's strength as a manufacturer with indegenous capabilities and it's export abilities under Make in india.
USA Partnership Pavilion which has a very prominent branding strategy at DSEi 2023, has banners and hoarding from the Customs House DLR Station to the entry gate of the show with 21 Custom Builds by Kallman Creative Services . 200+ U.S. Companies are exhibiting within the USA Partnership Pavilion in 3300+ sqm space, with 49 exhibitors new to the market, 78 exhibitors new to the show , 35 states represented and 10 State Pavilions fromArizona, Georgia, Louisiana, New Hampshire, Rhode Island, Virginia, and Pacific Northwest Defense Coalition (Idaho, Montana, Oregon, and Washington.
ADU was there at the venue today to do the making of the show but unfortunately media was not permitted entry. But we still got you podcasts,  pictures and videos from the gates and the written has been live from the last many weeks. We shall be getting the show live to you from 12th to 15th. Keep clicking the mouse on the link below.
https://www.aviation-defence-universe.com/