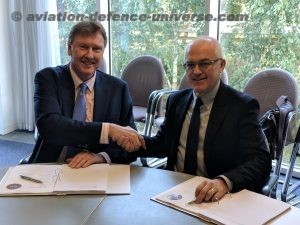 Haifa, Israel. 03 October 2018. Elbit Systems UK Ltd. ("Elbit Systems UK"), has been  awarded an initial contract of circa £10 million (approximately US$13 million) and a potential maximum value of £40 million, from the UK Ministry of Defence ("MoD") to provide the MORPHEUS Battlefield Management Application ("BMA"). The initial contract will be performed over a three-year period.
Martin Fausset, CEO of Elbit Systems UK, commented: "We are proud to have been selected by the UK MoD to supply the MORPHEUS BMA providing a valuable capability for the British Army. In doing so we will be bringing Elbit Systems' operationally proven capability and technological edge into the UK, adapting it for use and delivering it together with our local partners."
Under the contract Elbit Systems UK will provide the British Army with an operationally proven battle management application for both headquarters and tactical units, based on TORC2H™, Elbit Systems' command and control platform that has been delivered to many customers worldwide, including to the Australian Defence Forces as part of its Land 200 Tranche 2 battle management system.