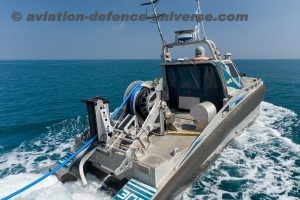 London, UK. 09 June 2020. Elbit Systems UK completed a series of Anti-Submarine Warfare (ASW) trials with the UK MoD.
The trials were delivered via Dstl's (Defence Science and Technology Laboratory) Progeny Framework, exploring how autonomous systems could support future ASW operations. Elbit Systems UK was one of a shortlist of UK companies selected to take part in this second phase of the project – a series of live at sea trials which took place off UK coast with the Ministry of Defence in late October 2019.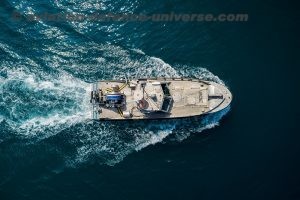 Martin Fausset, CEO of Elbit Systems UK, said, "Elbit Systems has world leading technology to offer to the maritime and littoral environment. The Seagull USV has once again, demonstrated its superior capabilities underlining Elbit Systems UK's competitive position to providing innovative and cost-effective solutions to the UK Armed Forces. We are proud of our ongoing work with the Royal Navy as we work together to maintain its operational advantage."
Elbit Systems UK used its Seagull™ USV (Unmanned Surface Vehicle) for these trials, with the USA's L3 Harris providing the sonar. Seagull™, Elbit System's multi-mission, multi-sensor USV demonstrated her autonomous ASW utility to the UK MoD, across the entire trials period, utilising her 'ASW Toolbox' solution throughout to show how the abilities of this system to offer a force multiplier for ASW operations.