By Sangeeta Saxena
New Delhi. 21 July 2020. When William Lambton and his successors in the East India Company mapped the then India for the first time , little did they know that the gigantic exercise undertaken by them would be the cynosure of the world eyes merely 200 years ahead, and the world's land mafia leader China would be eyeing the
The Great Trigonometrical Survey was a project which aimed to measure the entire Indian subcontinent with scientific precision. It was begun in 1802 by the British infantry officer William Lambton, under the auspices of the East India Company. Under the leadership of his successor, George Everest, the project was made the responsibility of the Survey of India. Everest was succeeded by Andrew Scott Waugh and after 1861 the project was led by James Walker, who oversaw its completion in 1871.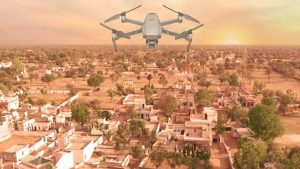 And nearly hundred and fifty years after this exercise India has realised that the changed geographies and minute land ownerships have necessitated the mapping of the nation- making it a project of great magnitude to draw boundaries for every citizen's land ownership in Abadi areas or the areas which are habited in all urban and rural India , both in the hinterland and in the border areas. Urban areas have already been mapped well but lot is left to be desired in the rural and semi-urban areas. And what better than use of modern times technology of unmanned systems or drones for this precise upto two milimetres mapping. Each drone team will be able to clear 4 to 5 villages in a day and combined the teams will cover overall 500 villages in a day.
The objective of this "SVAMITVA" scheme is to provide an integrated asset verification solution for rural India. Under this scheme, the land of the residents in rural abadi areas will be demarcated using the latest survey methods including drones in collaboration with the Ministry of Panchayati Raj, State Revenue Departments and Survey of India.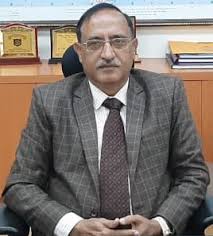 "For the first time, we will know the exact boundaries of the land," informed Lt General Girish Kumar(Retd.), Surveyor General of India, recently at a webinar organised by FICCI on Aerial Mapping of the Villages of India . The mapping will be done in a phased mapping from 2020-2024. Conventionally Survey of India has been using fixed wing aircraft with camera but with the type of accuracy and precision needed for this exercise high precision of accuracy is required and this come be done only by drones which will do it from the most compatible height to avoid any mis-matches. GPS enabled drones and control stations help in achieving this precision. Then data processing will be done which will be a humungous task.
The publication of the draft UAS policy which has regulations of MOCA and DGCA to which the drone manufacturers have to stick to. Each drone has to be registered and DAN No. has to be there. MOD's regulations will decide the areas which can be mapped as they will clear as they know where the security assets exist. Hence handing data processing also cannot be blindly handed over to private companies keeping security of data in mind. Drone mapping can solve that clarity issue. A highly detailed aerial map allows for insight into the property details without requiring a client to be there in person. And with the help of a licensed land surveyor, contour lines and accurate borders can even be overlaid onto the imagery.
For India which takes pride in it's mythology and religious hierarchy, it is no less irony that the map which was gifted to the world for the first time by the legendary sage Maharshi Veda Vyasa, the writer of Mahabharata, the areas where he sat and narrated the story to Lord Ganesha, has the evil eyes of the land mafia leader of the modern world-China. All the citizens of the border states will hopefully also get the benefit of getting their swamitva courtesy this scheme.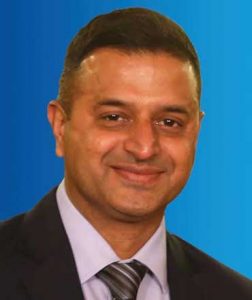 Amber Dubey Joint Secretary Ministry of Civil Aviation in his extremely interesting and informative address who handles eleven departments and drone is one of them, made a promising statement that the file is moving and there should be a separate directorate for drones. For these eyes , ears and arms in the sky he assured that permissions will become very easy to get them in use for ADHL which is Agriculture, Disaster Relief, Health Services and Law enforcement not to forget logistics and infrastructure safety. He added that all abadi areas will be covered , Survey of India led by Lt Gen Girish Kumar is handling it not to forget that all due permissions will be taken from MoD and MHA for aerial mapping in restricted areas.
"For research, development and training the IITs, IISc and Universities will receive the funding which a panel of experts will decide. The whole DISHA Fund is still at the concept stage. It has to be refined and aligned to the current realities of fund availability," Amber explained.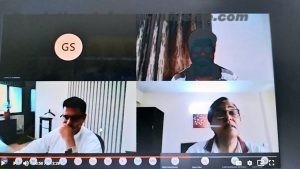 He reiterated that SWAMITVA will give non-disputable property rights to all the citizens and drones will play an indisputable role in giving them this. Drones and their applications are new to the nation so the most important factor which needs to be planned is training of manpower in its use and creating and expert workforce. "Work on SVAMITVA has to start asap and training is being thought of as a parallel development. National Occupational Standards and Qualifications Packs will evolve and shall be developed by NSDC under the Aerospace and Aviation Sector Skill Council in collaboration with DGCA and Training Providing Organisations where the private industry will come into play. All this may take 4-6 months."
SVAMITVA (Survey of Villages and Mapping with Improvised Technology in Village Areas) is a scheme for mapping the land parcels in rural inhabited areas using drone technology and Continuously Operating Reference Station (CORS). The program is currently being implemented in six states – Haryana, Karnataka, Madhya Pradesh, Maharashtra, Uttar Pradesh and Uttarakhand. There are about 6.62 lakh villages in the country which will be eventually covered .
Large surveying areas, difficult or steep terrain, great altitude differences, harsh weather conditions or the absence of flat surfaces required for take-off and landing are problems which the can be overcome by drones in mid- and large-scale projects. Survey drones generate high-resolution orthomosaics and detailed 3D models of areas where low-quality, outdated or even no data, are available. They thus enable high-accuracy cadastral maps to be produced quickly and easily, even in complex or difficult to access environments.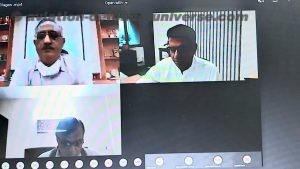 Drone technology represents a huge potential for surveyors and GIS professionals. It greatly cuts the cost and work hours of data capture. Further, you can survey otherwise unreachable areas and deliver high-resolution aerial maps that would be otherwise impossible to produce in a safe or cost-effective way. SWAMITVA scheme of the Government of India will not only give a big fillip to the drone industry but will also ensure that the regulations for the functioning become stringent and come into full force .
The DGCA is currently working to create an effective framework for drones as well as pilots to create a system for easy deployment at all times. These will fall under the CAR 2.0 set of regulations which are under the draft stage. Some matters which may need to quick confirmations are Beyond Visual Line Of Sight operations beyond the current 400ft limit, use of algorithms for flying with safety, security and privacy principle, creation of Drone corridors, traffic management system creation for managing UAS induced traffic in drone corridor, establish Droneports which are designated areas to facilitate take-off and landing and viable insurance policies for operators.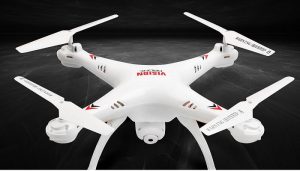 Lets hope the SWAMITVA scheme for mapping rural India turns out to be a new chapter for both Indian aviation and the drone industry. A win-win situation will create a technology equipped nation in the path to scientific and economic progress towards creating an Atma Nirbhar Bharat.