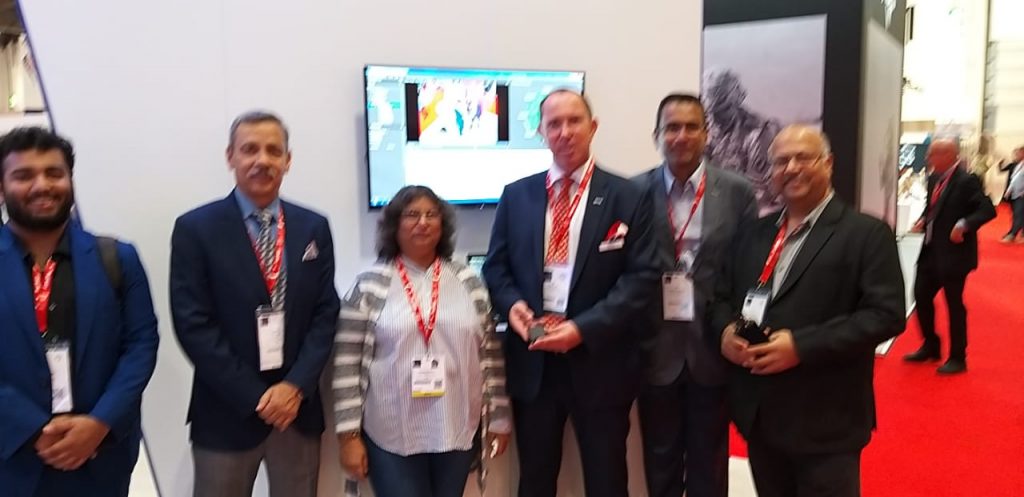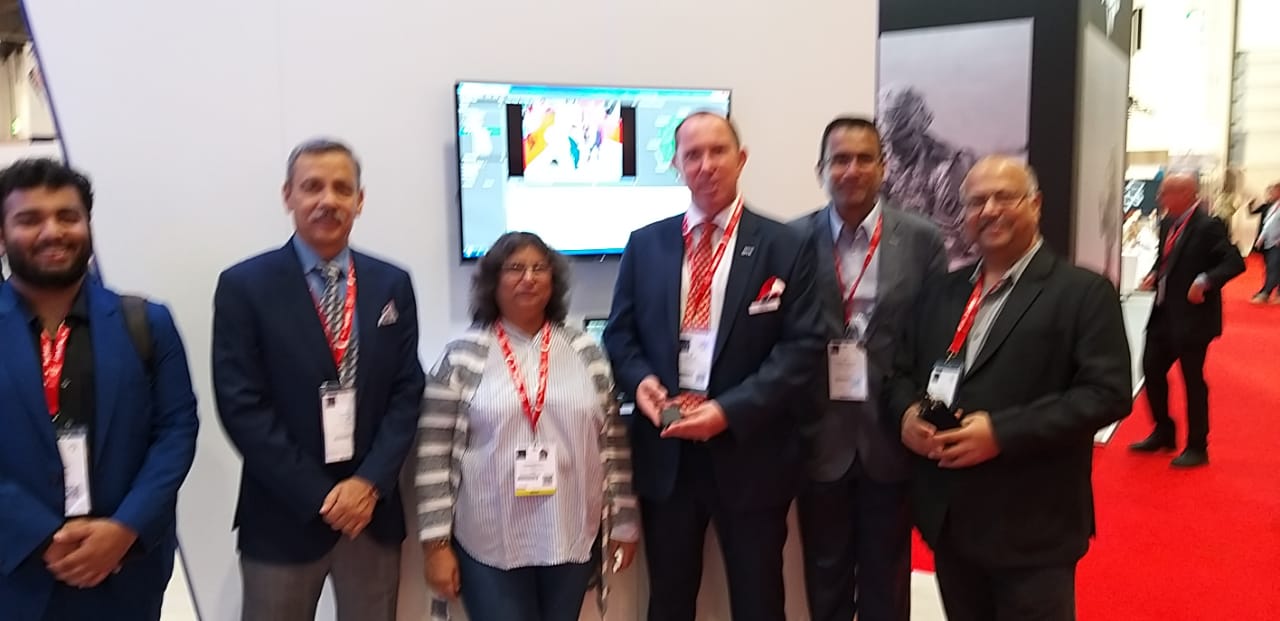 By Sangeeta Saxena
London/New Delhi. 30 September 2019. With day by day worsening geopolitical conditions, hostile borders,fiery geospatial environment and growing security markets, the need for advanced technology in securing nations has become a necessity. This has led to innovation and production with the aim of targeting first respondents, internal security personnel and military forces. India with its volatile regional geopolitics is an attractive market for these products and the playing field has seen the mushrooming of indigenous industry and entry of international players, making it a level playing field.
One such international entry into the Indian security scenario is Domo Tactical Communications (DTC), with its  IP Mesh Networks , Video technology and MANET Mesh Soldier Data Radio. And for this it has chosen Brij Systems as its Indian partner which is the systems integrator with its newly established manufacturing wing which would be customizing and manufacturing the products in India.
Domo Tactical Communications (DTC), the wireless communications specialist, celebrates recent successes in trials demonstrating its SOL8SDR-H as a MANET Mesh Soldier Data Radio, proving compatibility with ATAK and other situational awareness applications.
Sharing PLI, mapping data, voice, messaging and mission plans – and operating without the need for external infrastructure – gives users in the field a significant advantage. A well-informed warfighter can make better decisions to carry out their objective as efficiently as possible and without unnecessary risks.
The groundbreaking SOL8SDR-H Handheld Radio provides the possibility to operate in channel bandwidths down to 1.25MHz for extreme range performance at very low power making it the ideal choice for MANET Soldier Data Radios where reliability to communicate in the harshest of environments whilst maintaining LPI/LPD is imperative.
Truly software-defined and future-proofed, the SOL8SDR can host multiple waveforms as the mission evolves. In addition to MiMo and SiMo Mesh solutions, the SOL8SDR today can be a Unidirectional COFDM transmitter – including interoperable DVB-T modes – and a streaming COFDM receiver ideal for Remote Video Terminal (RVT) applications.
The SOL8SDR-H is designed to meet the requirements of applications where robust encrypted, mobile communication links are needed to provide enhanced situational awareness in the absence of fixed infrastructure. Targeting first responders, security and military personnel, the SDR-H utilises the DTC COFDM waveforms to provide High Bandwidth data in challenging, dynamic, Non-Line of Site (NLOS) environments where our users operate. It combines a familiar "Soldier Radio" physical form factor, robust construction and simplified user interface with the ability to use industry-standard battery packs, chargers and webbing pouches.
Designed for the most hostile real-world environments in Military, Law Enforcement and Autonomous Systems applications, is the MeshUltra waveform which delivers increased range, greater reliability and higher throughput. And combined with DTC's "Interference Avoidance System" (IAS) Cognitive Radio capability, MeshUltra continues to operate in the presence of interference which would bring down other wireless networks – providing protection against jamming and helping to answer the challenge of battlefield frequency coordination.
MeshUltra Tactical IP Mesh waveform means that data can be exchanged between wireless Nodes in point-to-point or, more commonly, point-to-multipoint and multipoint-to-multipoint configurations. A truly mobile system – one which will deliver in environments too tough for other radio solutions to cope with. Unlike traditional wireless options, the DTC Mesh seamlessly reconfigures as nodes move, working out which are in range and finding the best route to send data between them.
When one node can no longer operate, the rest of the nodes continue to communicate with each other – there is no Network "Master" and no single point of failure. And DTC's proven auto adaptive modulation means that a stable link will be maintained even at the extremes of range.
The SOL8SDR platform is truly software-defined and future proofed, able to host multiple waveforms as the mission evolves. In addition to MiMo and SiMo Mesh solutions, the SOL8SDR today can be a Unidirectional COFDM transmitter – including interoperable DVB-T modes – and a streaming COFDM receiver ideal for RVT applications.
DTC's mission critical solutions secure, share and communicate real-time situational awareness on land, sea and air in wireless communication technologies. DTC works with military, law enforcement, counter-terror units, governments, robotics and autonomous systems manufacturers and system integrators to meet key connectivity and communication challenges.