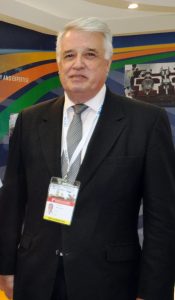 New Delhi. 27 June 2017. "We view our relationship with India as both a strategic and Industrial partnership and hence we will continue to increase our footprint in India and our partnership with Indian companies," stated Bernard Buisson, Managing Director, DCNS India, in an exclusive interview with Aviation & Defence Universe (ADU) just prior the company becoming The Naval Group.
ADU.  What is the deadline for the last delivery of Scorpenes to India?
BB. The first Scorpene, christened 'Kalvari', set afloat last year, is completing its sea trials and will be commissioned end of July this year. It is an incredible success story of Make in India submarine – more so after it attained combat readiness, having fired the SM39 missiles and torpedo two week back. The second in the series called 'Khanderi' was launched beginning this year and last week it has also commenced its sea trials and made her maiden sea sortie.
ADU. How have you been able to develop a manufacturing ecosystem for the Indian naval industry?
BB. With MDL and the guidance of Indian Navy, DCNS and DCNS India have implemented an Indigenous Program around P75. Through this program, qualification and TOT for equipment has been transferred to Indian companies to create an Ecosystem of MSMEs for manufacturing of mechanical and electrical supplies. We have qualified their processes and manufacturing capacities along with training their experienced engineers for creating a value based industrial partnership.
These achievements cumulatively empower the indigenous submarine building capacities of India and will mark 2017 as the year of submarines in line with Golden Jubilee of Indian Navy's Submarine Arm.
ADU. Which Indian indigenous companies are in the supply chain of DCNS?
BB. DCNS India has created a sound industrial ecosystem to indigenize equipment for P75 submarines. We are working with a range of MSMEs like SEC, Flash Forge, HBL and many more under this program. This has enabled equipment to be locally manufactured in the categories of Float (Hulls, Hatches, Ballast Valves), Move (Steering Consoles) and Fight (Weapon Handling).
DCNS India also has been instrumental in cementing partnerships with French MSMEs to enter into tie-ups and joint ventures with Indian MSMEs to deliver locally manufactured equipment in India – Coyard Flash Forge is one such example of a joint venture.
ADU. Submarines can now deploy unmanned underwater vehicles as off board sensor platforms. Do all DCNS submarines have them and are the also there on Indian Scorpenes?
 BB. Only the Indian Navy can express regarding the performances of the Indian submarines.
On our end, we can express that all DCNS submarines do not have any drone. Regarding DCNS offering in drones, DCNS positions itself as a naval-drone system engineer for its client navies and proposes UUV for its different surface ships and submarines.
In May 2017, DCNS has successfully achieved the coordinated deployment of three types of drone – underwater, airborne and surface, thanks to its I4®Drones mission system. DCNS, in partnership with MSMEs, conducted a large scale sea demonstration with the deployment of three drones: its own D19 underwater drone, the REMORINA surface drone produced by its subsidiary Sirehna and the IT180 mini-UAV from the ECA Group.
ADU. What Naval requirements are met by underwater drones?
   BB. There are several types of drones based on their missions. Among the requirements, we can mention docking and homing capabilities but also data transferring and communication between the platform and the drone. DCNS is managing the capabilities of drones – for instance according to the autonomy requirements or the size of the same.
ADU. How effective is the pulse system for critical stealth of submarines? What is the feedback navies have given for data handling in their operations?
  BB.  Client navies are the only one who will be able to express themselves about their operational feedback.
ADU. What is DCNS' forecast on the naval ship market for the Asian region?
  BB. Economies in the region are developing rapidly and need to adapt their naval means to the growth. Resources supplying security, alongside environmental protection and civilian safety, are compelling reasons for nations to modernize their naval defense systems. Protection against terrorism is yet another motivation. As global trading increases in these parts, the region also becomes vulnerable to maritime crimes as demonstrated by the cases of piracy in the Gulf of Aden and Malacca Straits. The objective here is to be able to address asymmetric threats.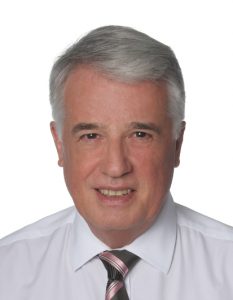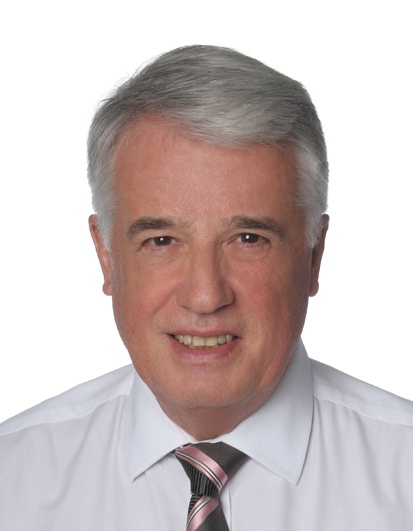 For these reasons we believe that navies will continue to modernize and upgrade their defense capabilities to protect their maritime resources and the international trading that takes place mostly by sea. In particular, the rising number of maritime conflicts and increasing tensions in the South China Sea as well as the Pacific and Indian oceans will encourage countries in the region to develop surface and submarines programs in order to ensure their sovereignty. In terms of productions, navies are looking for full capabilities, for littoral to blue waters missions. This need for "full spectrum navies" includes in particular both the modernization of existing fleets and new construction programs.
Through these programs, most countries are willing to develop, besides the capabilities of their navies, their industrial know-how and infrastructures.
This is the reason why DCNS proposes a strategic industrial presence and associates its local industrial partners over the long term in all its programs. The Group accompanies its customers in their technological development and in the local development of know-how.
ADU. What is the status of the Underwater Nuclear Plant project DCNS has planned along with Areva? Have you gone beyond the design stage?
BB. This project has been temporarily suspended.