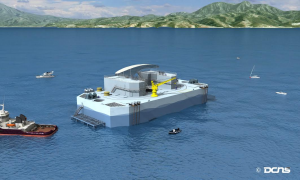 New Delhi . 16 February 2017.  DCNS Energies along with DCNS India proposed a Letter of Intent (LOI) to Andhra Pradesh Economic Development Board (APEDB) CEO  J. Krishna Kishore.
This LOI is meant to collaborate on the industrialisation of future Ocean Thermal Energy Conversion (OTEC) plant for Andaman & Nicobar Islands of India and its related systems. In the frame of this agreement, DCNS and APEDB will put together their complementary expertise to implement such a project in India and ensure the industrialisation of the same at Andhra Pradesh in line with Indian Government's policy of 'Make in India'.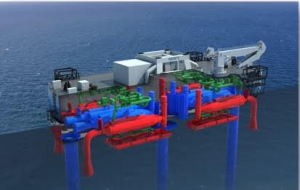 The islands of Andaman and Nicobar, situated east of mainland India, are well positioned for the development of OTEC with a temperature difference above 20 degrees throughout the year. Such project can completely phase out diesel generator based sources of energies in these islands and pave way for a clean and sustainable future.
OTEC plant design, production and maintenance during life span of 25-30 years can produce a large number of job opportunities along with subsequent investments and advances in know-how and technical skills of local industry.