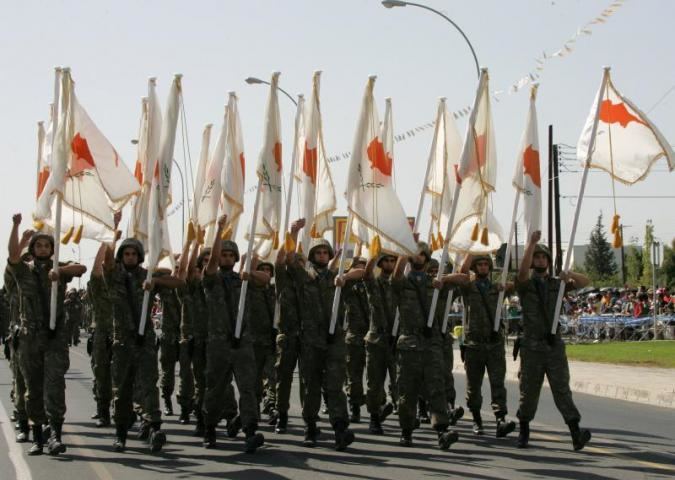 Larnaca, Cyprus. 01 October 2021. Cyprus' active participation in the European Common Security and Defence Policy, demonstrates in practice its political will to engage in EU structures and programs, with the ultimate goal of creating an umbrella of security and stability in the wider region of the Eastern Mediterranean.
The aim of the conference is to present the capabilities and the existing solutions of the increasingly high technology in matters of defence and homeland security and to strengthen the effort of the Cypriot companies for networking and cooperation with international companies.

The conference will be attended by the Ministry of Defence, the Chief and senior officials of the National Guard, representatives of ministries and other interested Cypriot authorities, representatives of EU member states, international organizations and the international defence industry.
The Agenda will include, among others:
Defence & Homeland Security expenditure and economic growth
Standardization, quality and certification in the Defence Industry
R&D role for Innovative and future-oriented defence solutions
Artificial Intelligence in Defence Technology
3D-printing: the Additive Manufacturing Technology in the Defence Industry
Topics that would like to see covered
​
Armoured vehicles (all types)
Anti-tank weapons & systems
Artillery & Missile systems
C-RAM defence systems
Loitering Munitions Systems
Weapons and Αmmunition
Communication systems and technologies
Cyber-security, cryptography and information security
Anti-aircraft weapons & systems
Attack & multiple role helicopters
Anti-ship missile systems
Small submarines
Unmanned Vehicles Technology UxV
Counter-Unmanned Air Systems (UASs)
Aerial & Coastal Surveillance and Reconnaissance
Non-Lethal Weapons