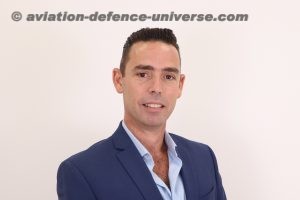 Hod Hasharon, Israel. 01 April 2020. CONTROP Precision Technologies Ltd. – a company specializing in the field of Electro-Optics and InfraRed (EO/IR) defense and homeland security solutions, announced today the appointment of its current VP Business Operations – North America, Guy Oren, to be the company's new Vice President for International Marketing & Sales.
" Oren receives a successful, constantly growing company, with exceptional technology and a leading position in its field of expertise", says Hagai Azani, CONTROP's CEO. "I am confident that he will further expand the company's already significant global spread and will successfully take it to higher achievements".
Oren brings with him a rich experience in business and strategy development, in marketing & sales and in multi-disciplinary programs' management and operations, as well as a deep understanding of the EO and IR markets, in which he's been operating for over a decade.
Oren served in the Israel Defense Forces (IDF) in the Special Forces, where he held various operational and commanding roles. He has a Bachelor of Business Administration degree and has graduated from a special program at the Israeli Technion.