Matching steps with Make in India & Atmanirbhar Bharat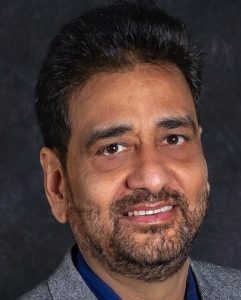 New Delhi. 24 May 2021. "Collins Aerospace sees India as a strategic and important sector, and we are committed to supporting the government's Make in India and Atmanirbhar initiatives. In fact, we have helped India transform into aerospace through our in-country investments and operations such as our manufacturing facility in Bengaluru," said Sunil Raina, Managing Director, Customer & Account Management, Collins Aerospace in an exclusive interview to Aviation & Defence Universe (ADU).
ADU. Has the COVID-19 pandemic impacted Collins Aerospace's business in India? If so, what is your recovery plan?
SR. Many companies in India have been impacted by the pandemic, including Collins Aerospace. Our commercial aviation business, which makes up a large part of our business in India has been the hardest hit. Nonetheless, we remain committed to delivering on our projects in India and globally, and we have an active environment, health, and safety (EH&S) strategy to ensure that our employees are well protected during this time.
Earlier this month, Raytheon Technologies (RTX), through its companies Collins Aerospace and Pratt & Whitney, donated 1,000 oxygen concentrators through the US-India Strategic Partnership Forum and organizations working with the government across the country to support India during the challenging second wave of COVID-19 cases.
ADU. How are the policy changes implemented by the Government of India affecting the aviation industry as a whole and Collins Aerospace in specific?
SR. The Indian government is laying a lot of emphasis on aviation infrastructure development and we look forward to contributing to this growth. Especially in areas such as the connected aviation ecosystem and the modern battlefield through collaborations and partnerships with local MSMEs.
In the meantime, we are studying these new policies very closely to seek out partnership opportunities to grow our businesses in India.
ADU. How significant is the Indian market for Collins Aerospace?
SR. India has been a vital partner for Collins Aerospace since we first arrived in the region. We have a strong presence in India, where we provide goods and services in commercial aviation, defense, inflight connectivity, interiors, airports, engineering, and manufacturing.
Collins' India sites serve a variety of customers including local and foreign governments, aerospace OEMs, and defense contractors. We provide engineering, system design, and product creation assistance to support our users in achieving quicker time to market, more cost-effective program or project life-cycle objectives, and high-quality creative solutions.
Collins collaborates with (ISRO), the Indian Space and Research Organisation, on space programs. We have also delivered our solutions to airports around the country to boost efficiencies and improve the passenger experience.
The Delhi International Airport Limited (DIAL) has put a lot of emphasis on "Passenger Joy" to offer passengers a stress-free boarding/arrival experience, and for that, in 2009, they approached Collins to help introduce new technologies to support passengers. In 2009, DIAL's Terminal 1D became the first domestic terminal to use Common Use Terminal Equipment (CUTE). Airlines were able to use any workstation for their regular operations, rather than following a fixed rotation schedule. Thanks to this new technology (CUTE), passengers were also able to check in much quicker.
We also supported Indira Gandhi International Airport, T1D, in addressing capacity issues by reducing processing times and reducing airport congestion. Collins' commitment to planning, support, and collaboration with all relevant stakeholders made implementing the new systems a breeze. We have now agreed to extend our relationship to work on IGIA Terminal 3 as a result of this positive outcome.
Collins is also contributing to the development of a highly skilled workforce in manufacturing and engineering, as well as multiple CSR activities in the field of education.
ADU. Has the taking over of Rockwell Collins by United Technologies resulting in the creation of Collins Aerospace changed business strategy for you in India or is it old wine in a new bottle?
SR. Collins Aerospace is now a company of Raytheon Technologies, and our combined strengths and capabilities make us uniquely equipped to define the future of aerospace and defense through our focus on innovation, our world-class people, and our financial and operational strength to create long-term value for our customers.
ADU. How does Collins Aerospace plan to match steps with Make in India and Atmanirbhar Bharat?
SR. Collins Aerospace has a strong presence in India, with products and services that include all our strategic business units (SBUs) including Aerostructures, Avionics, Interiors, Mechanical Systems, Missions Systems, and Power & Controls.
Collins' operations in India started in 1997, with the establishment of a manufacturing facility in Bengaluru. Since then, we've continued to expand our presence in India, most notably with the Hyderabad India Design Center and the Bengaluru Global Engineering Center, and looking to expand our operations further with the opening of a new facility in Bengaluru.
Local and foreign governments, aerospace original equipment manufacturers (OEMs), and defense contractors are among the customers served by Collins sites in India. We offer engineering, system design, and product development services to assist our customers in achieving faster time to market, lower program or project life-cycle costs, and high-quality creative solutions.
Collins is one of India's leading exporters of aerospace products. Over 235 patents have been issued by our talented India team, covering inventions from all Collins SBUs and disciplines. By developing suppliers and offering better products and services, we helped India become a major aerospace manufacturing hub with a thriving ecosystem within the country.
With the support of the FAA and the DGCA, we were able to become one of the first Indian companies to domestically manufacture and export an aviation product to the United States, and we're constantly looking for more local partnerships to develop this area.
We have also successfully built, developed, and certified the A320neo and Bombardier C-series power door opening system at our Bengaluru facility.
ADU. How big is your supply chain in India and is it for both the Indian and global market? Please elaborate with examples.
SR. Collins Aerospace was established in India in 1997 with the inauguration of its manufacturing facility in Bangalore. Subsequently, Collins expanded its presence by opening engineering centers in Bangalore and Hyderabad. This has enabled us to support local and international governments, aerospace Original Equipment Manufacturers (OEMs), and defense contractors with full-lifecycle capability (design to manufacturing) that can help them achieve a shorter time to market, at a lower program or project life-cycle cost, with innovative solutions of the highest quality.
The company employs over 5500 people across four locations in India, offering solutions such as aftermarket services, engineering, technology, and manufacturing for its customers, with plans for expansion.
These factors present opportunities to partner, market directly, and develop indigenous solutions for our military and commercial customers.
ADU. Where does Collins Aerospace stand in the Indian aerospace and defense market ecosystem?
SR. Collins Aerospace is a trusted partner for aerospace and defence companies around the world, and in India, airlines and airports are using our solutions and services to create a connected ecosystem to drive digital enablement and transformation. From a defence perspective, our connected battlespace systems will enable intelligent, cross-domain connectivity and sensing in contested environments.
We will continue to work with our customers to develop new and innovative solutions going forward.
ADU. How do you think that India can transform into a next-gen Aerospace Hub? Do MROs figure in this plan?
SR. The most immediate need, if India is to become a global hub for defense manufacturing, is to increase R&D spending. Though India's defense budget has grown over time, R&D expenditure as a percentage of GDP has remained below 1%. To ensure allocation and spend, this should be doubled, and R&D is included as an expenditure head in the annual budget. India needs to be at the forefront of innovation and partnering with private players is a great start. The speed of modernization, combined with low expenditure on domestic production and R&D, have been big obstacles.
The Defence Research and Development Organisation (DRDO) currently operates 51 laboratories; Some of these could be privatized to improve performance. Privatization would bring in cutting-edge capabilities and innovations, as well as improved management of issues like output delays and low quality. It would also ensure that R&D funds are fully utilized.
We're putting together an ecosystem of supply chains and engineering capabilities to help expand indigenous content for both the Indian and global markets. Several new programs are currently being developed in India, ranging from design to development to manufacturing to direct shipment to customers. We're also certifying new-capability suppliers. However, to further minimize reliance on imports, the next priority should be on certifying raw materials.
The Indian government's faith in the private sector and an invitation to global companies to set up shop is a significant step toward India's self-sufficiency, as well as a significant opportunity for global aerospace OEMs who have long been on the sidelines. It is now up to India to seize this opportunity to turn itself into a world-class aerospace player.
Maintenance, repair, and redesign, as well as component manufacturing, are critical areas with a lot of potential that should be explored.
The government should encourage the private sector to invest in R&D and manufacturing. The need of the hour is for countries to collaborate on policies that promote foreign investment, share technologies, and develop synergies, among other things.
PM Modi continues to support the government's multiple initiatives to boost domestic manufacturing, such as Make in India, Digital India, and Ability India. This sends a positive message to global aerospace companies, encouraging them to work in India.
The aerospace industry in India is expected to develop even faster with the active participation of global players. To meet the needs of tier-1 suppliers and create a cutting-edge aerospace industry ecosystem, manufacturers from around the world are already collaborating with Indian suppliers and small and medium enterprises. It is a fantastic opportunity for both new and existing businesses.
ADU. What is your perspective on advanced technologies and their impact on the aviation and defense sectors?
SR. Like every other industry, the pandemic has had its impact on our industry too. But I am optimistic because of the continuous technological developments that we are witnessing. These technologies will drive growth and shape the aviation and defense industry in the coming years. Technologies such as Contactless Passenger Systems, Advanced Aerial Mobility (AAM), Electrified Aircraft, Future Vertical Lift, etc. will bring in changes that will benefit players as well as customers.
ADU. What are your expansion plans in India and where does R&D stand in your strategy?
SR. India is currently, and in the future, a rising and strategic market for us. Collins Aerospace places innovation at the core of our business and will go to great lengths to help our customers in India, no matter what challenges the future will bring.
Our commitment is to invest in people and infrastructure and to develop innovative technologies for the aerospace, defense, and space industries. We commit a significant portion of our time and resources in R&D to help India become a stronger, more empowered nation, and we will continue to engage in extensive CSR activities in the country to that end.