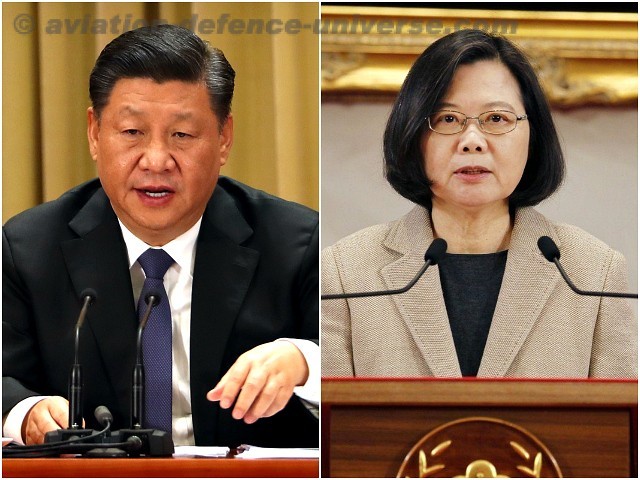 By Suresh Somu
Bangkok. 10 January 2019. Newton's third law says for every action, there is an equal and opposite reaction.
That's what on the cards when US President Donald Trump signed the Asia Reassurance Initiative Act (ARIA) into law on the final day of 2018.
The world generally views it as a nice closure as it means "establishes a multi-faceted US strategy to increase US security, economic interests, and values in the Indo-Pacific region", according to the White House. With a whopping authorisation from ARIA of US$1.5 billion in spending for a range of US programmes in East and South-east Asia.
ARIA further devotes considerable energy to reasserting US support for Taiwan and calls on the President of the United States to "encourage the travel of high-level United States officials to Taiwan, in accordance with the Taiwan Travel Act", which was made law in 2018.
Taiwan's predicament
To recount, Taiwan President Tsai Ing-wen sought international support to defend the self-ruled island's democracy in the face of renewed threats from China.
She stressed that Taiwan will never accept a "one country, two systems" political arrangement with China. She also made it clear that if the international community is unable to support a democratic country that was under threat, "we might have to ask which country might be next?"
In her own words, she has made a sturdy and valid point to ponder that no action will just make the enemy stronger.
This is in response to Chinese President Xi Jinping's comments that nobody could change the fact that Taiwan was part of China, and that people on both sides of the Taiwan Strait should seek "reunification".
He also pointed out that it is aimed at foreign forces who seek to interfere and the tiny minority of Taiwan independence separatists and their separatist activities.
China operational ready
Sun Tze, the legendary Chinese General and a military strategist once said, "if you know the enemy and know yourself, you need not fear the result of a hundred battles". Perhaps, this is the stance President Xi has taken.
He knows exactly how to flex the muscles, both on the military and economic fronts. The world has witnessed how China has funded infrastructure projects as observers view it as an attempt to coerce smaller countries with a potential of debt trap. It's called the Belt and Road Initiative, a much-publicised pet project of Mr Xi.
On the military front, China is keen to beef up its armed forces amid territorial disputes in the South China Sea and escalating tension with the United States over issues ranging from trade to the status of Taiwan.
Mr Xi is the chairman of Central Military Commission (CMC) and also heads the People's Liberation Army (PLA). The PLA is the world's largest with two million troops. And it has doubled the training period for recruits in bid to improve combat capabilities.
He spoke at the meeting that "the world is facing a period of major changes never seen in a century and China is still an important period of strategic opportunity for development".
He stressed that the military needed to deepen planning and preparations for war and battle, in order to ensure that if situations arose, it would be able to quickly and effectively deal with them, state news agency Xinhua reported.
He ordered the armed forces to continue strengthening their combat preparedness and to make sure they are always ready for battle. The understanding of China's security, development trends and awareness of dangers such as crisis and war is paramount.
Mr Xi calls for battle preparedness comes as acting US Defence Secretary Patrick Shanahan emphasised to US forces that he sees China as a key priority. So while Mr Xi's strong message could have set jitters to the neighbours, it has definitely displayed its operational capabilities and readiness to foreign forces.
Analysts view that China has reaffirmed that it will not back down and given a clear signal to Taiwan on the issue of reunification. Professor Wang Xiangsui, Beijing-based security analyst of Beihang University, noted that President Xi has been reiterating to raise its combat-readiness to PLA since 2012.
According to him, it is a natural response to the challenges posed by Taiwan given that the latter has been purchasing military equipment that could be construed as to maintain balance with China.
And if there's one thing for sure, is the preparedness which is vital in the era of drastic changes and unpredictable risks as President Xi puts it; the only civilian in the high-power military body comprising of top defence officials.