Full Production naval radar and electro optical fire control system on stand S8-140
Greenwich, London. 12 September 2017. Following successful tracking trials earlier this year, the full production standard Sea Eagle FCRO (Fire Control Radar Optical) naval radar and electro optical fire control system is being exhibited by Chess Dynamics at DSEIon Stand No S8-140.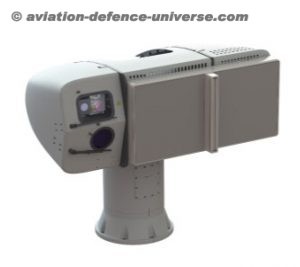 FCRO is the newest member of the Sea Eagle family of systems and combines Weibel's advanced FMCW Doppler radar with Chess' proven EO fire control capability to provide 24-hour, all-weather precision long-rangetracking and accurate gunfire control in surface (ASuW), air (AAW) and shore (NGS) engagements.
During the tracking trials of its development system, Chess was able to optimise target discrimination of the radar and harmonise the control of these with operation of the overall fire control system. They also included followingoutbound small calibre rounds during air tracking trials against a drone where the system was able to record the path of the outbound round while maintaining track of the drone. This feature enables the system to track the closest point of approach for automated spotting corrections for both surface and air engagements.
This trials programme has run concurrently with development of the production platform which has been designed specifically for naval applications. The system will be fully compliant to NATO and international environmental and EMC standards.
Chess will be conducting live firing trials in 2018 using both small and medium calibre guns and sea trials on an Offshore Patrol class vessel.