P3 Academy gives boost to Skill India program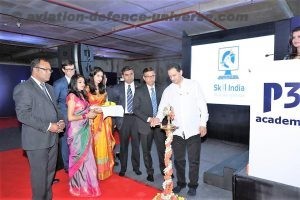 Bangalore. 21 January 2018. A Center of Excellence (CoE) for Aerospace Design Training in association with NSDC and AASSC (Aerospace & Aviation Sector Skill Council) was inaugurated by  Anantkumar Hegde,  Union Minister of State for Skill Development & Entrepreneurship, Government of India. P3 Engineering and Consulting  along with NSDC will be investing more than $ 5 million to train and skill over 10,000 fresh & experienced engineers over 7 years.
The courses covering topics like Aerostructures, Systems Integration, Avionics, Aerodynamics and Technical Publication will be aligned with the knowledge and performance criteria defined as per the NOS (National Occupational Standards) developed by AASSC.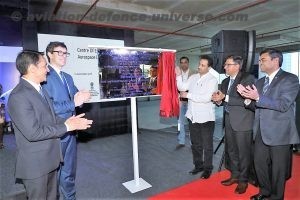 This CoE will provide an end to end solution for aerospace companies, from the mobilization of students, training, evaluation to the induction/ placement. This will facilitate availability of industry ready workforce for aerospace design and manufacturing sector. In addition, the CoE will be used for upskilling and reskilling of existing employees. Equipped with latest training aids, design software, specific labs for practical exposure and best practices, it will be a world class skill development center. The trainers will include experts from universities, subject matter experts and professionals from large aerospace OEM's and suppliers.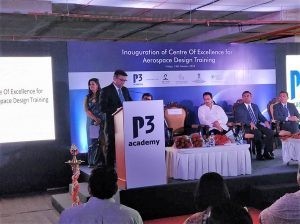 Speaking on Foundation ceremony of Centre of Excellence for Aerospace Design at Whitefield, Bangalore, the Minister said, "Through the right skilling, you could change the world. If you go through our historical pages you can ask who invented airplanes. History says Wright brothers invented the airplane in 1905. But much before that, in 1895, Mr. Shivkar Talpade, tried and flew his own created plane for one and half an hour at Chowpatty, Mumbai. Unfortunately, we have forgotten that." He added, "Government of India is entirely with you for providing any sort of assistance. Aerospace and aviation is a budding and one of the most aspirational industries in India and we will have to work together to capitalize it to its full potential in the country. I can assure you on behalf of Indian Government that we will be supportive of any such initiative in aviation sector. So that in future, in your life, you can do anything you dream of doing."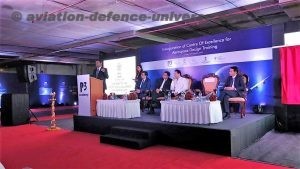 Industry reports indicates that India produces over 1.5 million engineers every year, of which only 20% are employable by the industry and further only 7% are capable of handling core engineering task. This is the biggest challenge and could limit the growth that India is aiming to achieve. P3 which has its Academy in Europe mainly focus on upgrading skills or cross skilling of workforce in Europe. In 2016, they launched P3 Academy in India to skill fresh graduates in Aerospace Design and over last 12 months P3 Academy has trained close to 500 fresh engineering graduates and made them industry ready.
Speaking on the occasion Ashish Mishra, CEO P3 India said "Aerospace sector is poised for exponential growth in India. This growth will be in the areas of Aerospace Manufacturing, Airlines operation, MRO and Engineering. Close to 1.5 million jobs will be created in aviation sector over the next 10 years. This CoE will address the huge gap in the skill required by engineering graduates to perform the technical jobs. P3 has identified India as a major contributor to Aerospace sector, we are fully committed to contribute towards Skill India program and drive the change"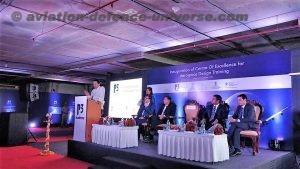 The Center will be accredited to AASSC and compliant with the National Skills Qualification Framework (NSQF). D. Peter Immanuel, CEO, AASSC said "The CoE will run higher level skill development programs in Aerospace Design & Development sub-sector. The skill initiative by P3 Group will provide an ideal platform to aid Design in India and Make in India efforts. Our vision is to ensure that there is supply of adequately skilled workforce to meet the high standards and expectations of aerospace industry. Availability of large skilled manpower could also attract more investments in this space."