New Delhi. More than seven decades ago Tata Airlines flew the DC-3 aircraft in India. Since then, with the 747, 777, 737 and the game-changing 787 Dreamliner, Boeing has been the mainstay of India's civil aviation sector with airlines such as Air India, Jet Airways and SpiceJet.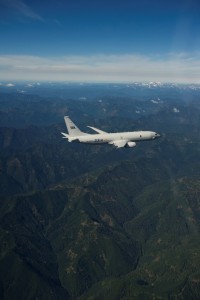 Boeing's relationship with India on the defense side also go back to the the 1940's, when the Indian Air Force flew the T-6 Texan or Harvard Advanced Trainer made by North American Aviation, and the C-47 Skytrain Military Transport, a military variant of the DC-3, made by McDonnell Douglas.
In 2013, with the arrival of aircraft such as the C-17 Globemaster III strategic airlifter and P-8I maritime surveillance and antisubmarine aircraft, Boeing started to play an important role in the mission readiness and modernization of India's armed forces. Today it is going to boost the Indian defence inventory with its Apache and Chinook helicopters.
Headquartered in Delhi, Boeing's India operations include a corporate office in Delhi, the Boeing Research & Technology center in Bangalore, and field service offices in Mumbai and Delhi. Boeing subsidiary, Jeppesen, a provider of flight navigation solutions, is well established in Hyderabad. Two other Boeing subsidiaries, Narus in Bangalore and Continental DataGraphics in Chennai, are also expanding their footprint in the country.
Today, as Boeing's partnership with India  is expanding to meet the country's larger aerospace and defense requirements, it is also rapidly building sustainable value and expertise in the Indian aerospace sector. The Indian Ministry of Defense also operates four 737-200s and three 737 Boeing Business Jets.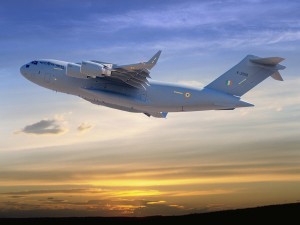 Accelerating the development of an indigenous aerospace and defense ecosystem is a central part of Boeing's strategy in India. Boeing's industrial partnership program is focused towards identifying and engaging with companies in India for supporting aerospace and defense programs across the Boeing enterprise.With a view to capitalizing on India's competencies, Boeing is collaborating with Indian partners to build capability that will be globally competitive. These industrial partners are raising their bar to deliver world-class quality, cost-efficiency and productivity, and are becoming an important part of the company's worldwide supply-chain for some of the most advanced aircraft in the world.
Since 1997, Boeing has worked with India's premier software development companies – including HCL, Infosys, Wipro and Tata Consultancy Services (TCS) – on several projects related to systems re-engineering and development, web enabling, e-business applications and long-term maintenance. In 2005, Boeing added a variety of knowledge-based engineering and data analysis projects, as well as aircraft  design activity, to its existing IT work in India.
Hindustan Aeronautics Ltd. (HAL) became the single-source producer of 757 overwing exit doors in 1991. HAL has manufactured the 777 uplock boxes, 777 flaperons, F/A-18 gun bay doors, F/A-18 wire harnesses, P-8I weapons bay doors, P-8I tailcones and P-8I identification friend-or-foe transponders.
Bharat Electronics Limited (BEL) has delivered the Indian-designed Data Link II for the P-8I, a communications system that enables exchange of tactical data and messages between the Indian Navy aircraft, ships and shore establishments. BEL has also delivered the identification friend-or-foe interrogator, a battle management system that  enables the aircraft to distinguish friendly aircraft and forces. Finally, BEL is on contract to provide F/A-18 flight deck cockpit panels. Electronics Corporation of India (ECIL) provides the Speech Secrecy Systems for the P-8I.
In addition to defense public sector undertakings, India's well-reputed private companies play a large role in Boeing industrial strategy. Dynamatic Technologies and Tata Advanced Materials Limited (TAML) have already delivered P-8I power and mission equipment cabinets, and TAML is also on contract to provide P-8I auxiliary power unit door fairings. Dynamatic Technologies is on contract to manufacture the aft pylon and cargo ramp assemblies for Boeing's CH-47F Chinook. Avantel delivers the mobile satellite systems for the P 8I and Maini and TAL Manufacturing Solutions are on contract to provide C-17 ground support equipment.
Boeing's present state-of-the-art co-production partnership is with TAL, who manufacture complex floor beams out of composite material, for the Boeing 787-9, a modern aircraft  with exceptional environmental and fuel efficient  capabilities. Several other similar co-development and co-production aerospace partnerships are on the anvil.
Hyderabad-based Cyient (formerly-Infotech) has supported a number of critical Boeing Commercial Airplanes design-engineering  projects, and currently provides design and stress support on the 747-8 Freighter and the 787-8 and 787-9.
Beyond direct work placement, Boeing collaborates with Indian industrial suppliers on lean manufacturing techniques, on program management and supplier management best-practices, and specialized trainings as part of its drive to bring the best of Boeing to India.