The state-of-the-art center will increase the employability of aircraft maintenance engineers through hands-on skilling and practical experience
Reflects Boeing's steadfast commitment to support 'Skill India' initiatives for India's growing aerospace sector
Initiative will fulfil rising demand for skilled Aircraft Maintenance Engineers (AMEs) in India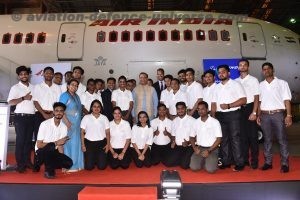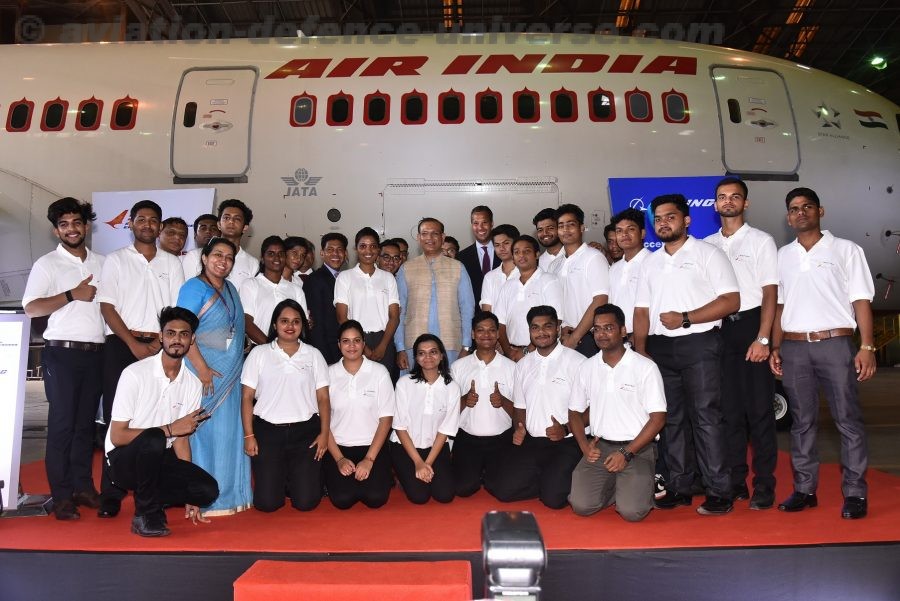 New Delhi / Mumbai. 15 June 2018. Boeing and Air India Engineering Services Limited (AIESL) inaugurated the 'Air India- Boeing Accelerated Apprenticeship Program.' The state-of-the-art 'smart' class room comes equipped with advanced training aids being used for the first time in India, along with a specially customized curriculum created by Boeing experts, to skill Aircraft Maintenance Engineers (AMEs) in India. Students will be instructed by highly qualified Air India instructors that have been trained by Boeing in the United States.  The AMEs will also get 'hands-on' exposure on an actual Boeing aircraft that will help them hone their maintenance skills and also increase their employability, empowering them with the tools necessary for a successful career in India's rapidly growing aerospace ecosystem.
A lack of practical skills and training have resulted in low employability of AMEs, of which only 2% receive type-rated licenses. To fill this need gap, Boeing and AIESL announced the launch the Accelerated AME Apprenticeship Program in 2017.   The program has so far received a huge response with over 1,300 applications for the entrance examination which was held online across 10 cities in India.
"Boeing is proud to be a partner in this initiative in one of the fastest growing civil aviation markets in the world," said Marc Allen, president, Boeing International. "We are committed to help catalyse the growth of special skills needed for the Indian aerospace ecosystem, and create a capable workforce."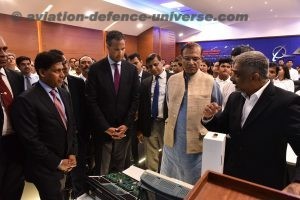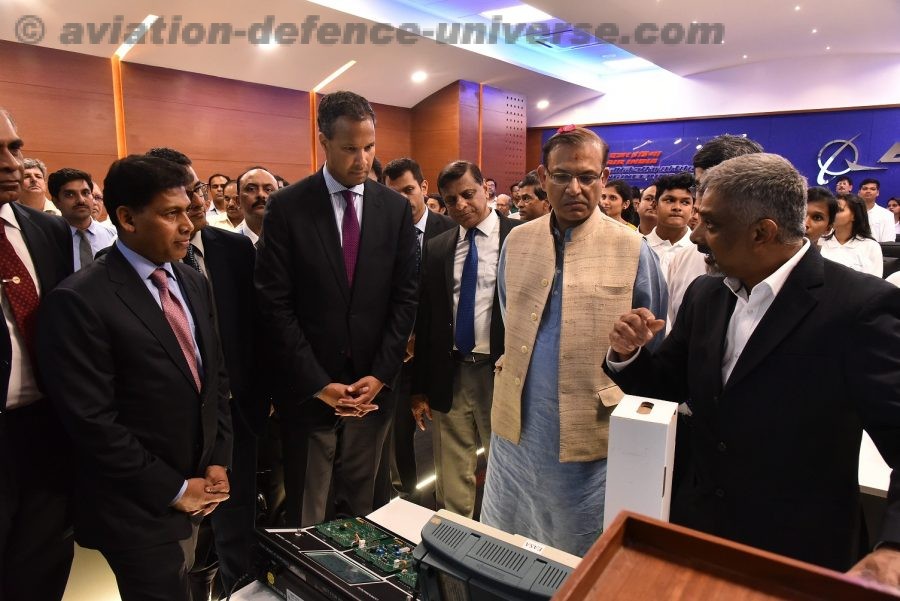 "Our partnership with Boeing, the world's largest aerospace company, brings together a best-in-class curriculum and training aids to create a state-of-the-art smart class setting which will create a stronger pool of skilled AMEs," said H.R. Jagannath, CEO, Air India Engineering Services Limited. "This collaboration between AIESL and Boeing will create many opportunities for AMEs as they enter the Indian aviation sector."
Classes for the first batch of the program will begin in August 2018. The one-year program provides an accelerated career path for AMEs by improving employability of AME college graduates.