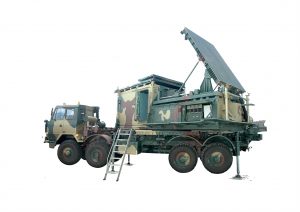 BENGALURU, February 12, 2019: Navratna Defence PSU Bharat Electronics Limited (BEL) is participating in Asia's premier, biennial air show and aviation exhibition, Aero India 2019, to be held from February 20 to 24, 2019, at the Yelahanka Air Force Station, Bengaluru. BEL will be showcasing its wide range of capabilities at its indoor stall at Hall E and outdoor display near Hall E. BEL will showcase at the exhibition state-of-the-art products and systems spanning every domain of its business – Military Communication, Radar Systems, Missile Systems, Naval Systems, C4I Systems, Electronic Warfare Systems, Avionics, Anti-Submarine Warfare Systems, Tank Electronics, Electro Optics, Gun/Weapon System Upgrades Shelters, Unmanned Systems, Homeland Security, Life Support Systems (Atmospheric Water Generator), Cyber Security and professional electronic components. BEL will also showcase its R&D capabilities by launching/demonstrating some of its new products / technologies.
BEL's display in the area of Radar will include products/models/panels of Active Electronically Scanned Array Radar, Quick Reaction Surface-to-Air Missile Radar and other state-of-the-art radars for automatic detection of first-round location of artillery weapons (Weapon Locating Radar), border surveillance and detection of low flying targets (BFSR-XR and Aslesha).
BEL's display in the area of Military Communication will include products for Data and Voice communication between systems, Missile Data Link Unit to provide reliable uplink and downlink data from ground station to missile, High Capacity Radio Relay, Software Defined Radio – Airborne, Data Diode used to create a physically secure one-way communication channel from one network to another, Secured Tactical Computer, Rugged Panel-PC, Data Link Radio Frequency Unit for exchanging information at a much higher data rate and indigenised Ku Band Satcom for wideband Satellite Communications from vehicles in motion over rugged terrain.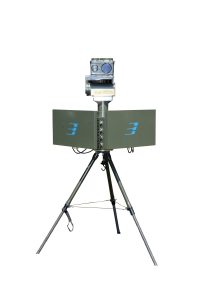 Electronic Warfare and avionic products on display will include Head Up Display for Light Combat Aircraft (LCA), Identification Friend or Foe for aircraft and helicopters, Drone Interception & Countermeasure System, Satellite–AIT, EW Suite for fighter aircraft, Self-Protection Suite for helicopters, Data Link for onboard communication on aircraft, VSAT Monitoring System, Aerostat: Aerostat Balloon and Ground Control Station, LRUs for UAV, various avionic and flight control systems for LCA and Directed Infrared Counter Measure to intercept and counter threats.
Network Centric solutions on display will include C4I systems for the Army, Navy and Air Force, Compact Sensor Integration System to enable Command Centre to integrate with variety of sensors and weapon systems, Scrambler Unit, Radio Interface Unit, Integrated VoIP System Suite for seamless voice and video connectivity for ground-to-ground and ground-to-air communication, Image Analytic Engine, Integrated Data Centre, Air Traffic Management and mobile application for secure communication.
Also on display will be the complete range of Electro Optics, including EO solutions and Laser Range Finders such as Electro Optics for Coastal Surveillance, Pan & Tilt – Electro Optical Director for long range surveillance applications like coastal surveillance, border surveillance etc, Multipurpose Reflex Weapon Sight, LRF Eye Safe-10 PPM, Hand Held Laser Range Finder and LRF Module.
BEL will showcase its Naval Systems capability through Coastal Situational Awareness Radar, Diver Detection Sonar and Low Frequency Dunking Sonar. Components/Technology modules on display will include ZnS Dome for missiles, TR modules for Radar application, Batteries, Electronic Fuses for Artillery, etc.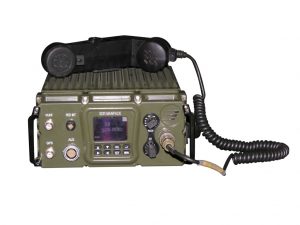 Other innovative solutions on display will be Data Radio for Distributed Power Wireless Control System, Real-Time Train Information System, Air Borne Server, Record Replay Operator System, Image Analytic Engine, Linear Variable Differential Transducer, Comprehensive Integrated Border Management System, Smart City solutions, Atmospheric Water Generator(AWG), Mine Field Recording System, Chemical Agent Monitor, etc.
The L70 Upgraded Gun model will also be showcased at the exhibition.
The highlight of BEL's outdoor display will be the Comprehensive Integrated Border Management System, X Band Active Phase Array Radar, Advance Landing Ground Communication Terminal, Gun Shot Detection System, enclosures made from Composite, Atmospheric Water Generator (AWG), Compact Multipurpose Advance Stabilised System for day and night surveillance, reconnaissance and target tracking application.
The entire set of state-of-art equipment on offer will be a force multiplier for any Defence force and will make their "Observe Orient Decide Act" (OODA) cycle seamless and efficient.
The opening ceremony of Aero India 2019 will be on February 20, 2019. Business related visits are scheduled on the first three days. The last two days will be open for the public.