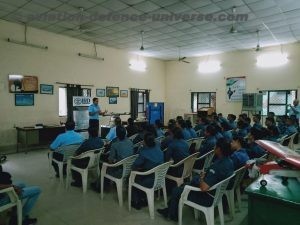 New Delhi. 29 July 2019. Indian Institute of Drones had organized an Awareness Campaign on Drone Technologies recently at NCC Air Wing, Safdarjung Enclave, New Delhi, India.
Our Founder & Executive Director Lt Cdr John Livingstone (Retd.) had an interactive Seminar on Drone Technologies with the audience which comprised of cadets and staff of NCC Air-Wing Unit. This campaign gave them an insight on drone technologiesand the opportunities which the drone industry offers them. The main agenda of this Seminarwas to bring awareness on Different kinds of drone technologies and about the applications of drones in various industries.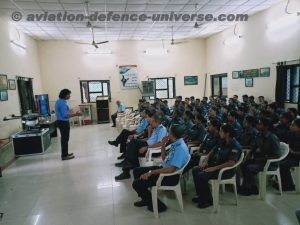 There was a display of drones and a rover for the audience. The drones on display were JF-2, a racing drone, a custom drone, JOBOT-2A which were manufactured by Johnnette Technologies Pvt Ltd. and an agricultural drone which was manufactured by One Acre Technologies. The audience comprised of the Commanding officer of the unit, 70 NCC Air-Wing cadets and the working staff of that unit.
The audience had a wide variety of questions pertaining to the drones in display, the advancement of drone technology in India, the uses of drones in various industries, the technological advancement of drones in the near future, Uses of drones by the Defence forces, civilian applications of drones and career prospects in the drone industry.