Post pandemic motivation by MoCA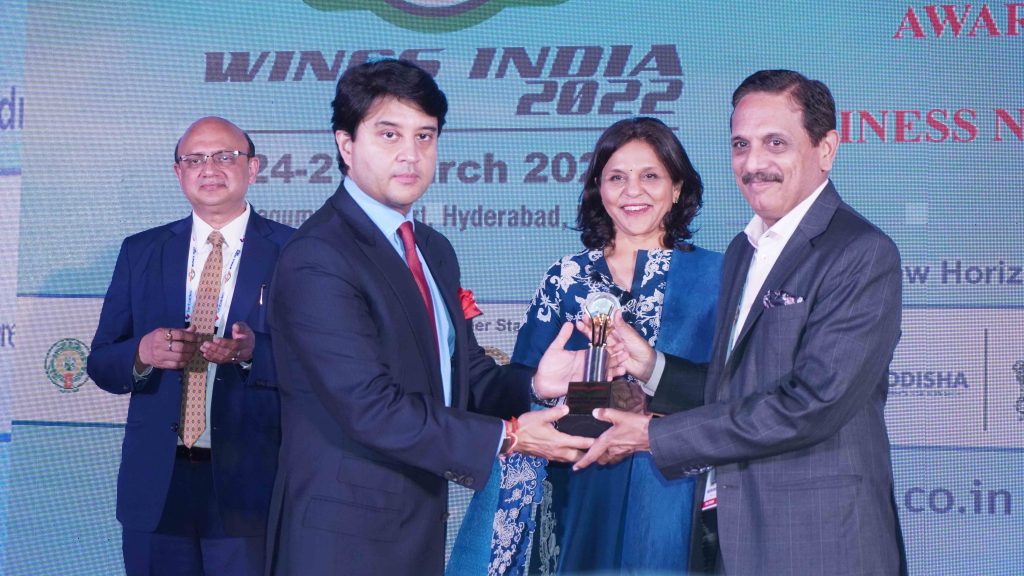 Hyderabad. 26 March 2022. It was a jam packed house, a cultural bonanza and an awards galore on 25th evening at Wings India 2022. In a special function organised at Taj Krishna on Friday night, Jyotiraditya Scindia, Minister of Civil Aviation, Government of India presented Wings India Awards 2022.  Rajiv Bansal, Secretary, Ministry of Civil Aviation, Govt of India and Past President of FICCI also graced the occasion.
Aviation Innovation Awards was bagged by BIAL(Bangalore Intl Airport Ltd); Spicejet , HAL(Hindustan Aeronautics Ltd) Stelace Technology. GMR Aviation Academy, CATC AAI got Best Agency for Providing Aviation Skills & Training, Sarang team as India's only indigenous military Helicopter display team with Indian Air Force; Cochin Airport and DIAL(Delhi Intl Airport Ltd) got COVID Champions Award and Indian Oil Sky Tanking as Best Aviation Fuel Service Provider. BIAL adjudged as the Best Airport in General Category at more than 25 million and HIAL, GMR Hyderabad International Airport less than 25 million category announced as the Best Airport.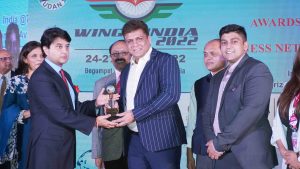 FlyBig and Pawan Hans were recognised as the Best Airlines/Helicopter Operator under RCS(Regional Connectivity Scheme), Hubbali Best Airport(under RCS). In Aviation Sustainability & Environment Delhi and MAIL(Mumbai Airport) and in Airline Category TATA SIA Airlines Ltd and in Manufacturing, Airbus were recognised with awards/
Bird Group and Air India SATS bagged Best Ground Handling Service award. JetSetGo and Himalayan Heli Services Ltd were adjudged as the Best Non Scheduled Operator . Air India Express and Air Works got recognition for COVID-19 Continuity.
Kerala, Maharashtra, Madhyapradesh, Uttar Pradesh and Karnataka states were declared as the Most Dynamic States in Aviation. Gujarat and Telangana as the best state with a dedicated