Akasa Air will connect Bhubaneswar to Pune and Bengaluru, with daily direct flights starting today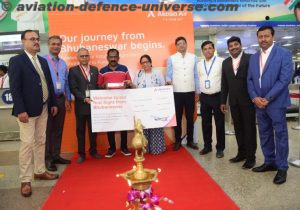 New Delhi. 17 April 2023.  Akasa Air, India's newest airline, enhanced its domestic connectivity by launching operations from Bhubaneswar as its 16th destination on its fast-growing network. The airline will operate flights between Pune-Bhubaneswar and Bengaluru-Bhubaneswar from 17th April 2023 with a total of 14 weekly flights.
The launch of Bhubaneswar marks Akasa Air's foray into the state of Orissa embodying the airline's commitment to strengthen its operations across the country. It is Akasa Air's constant endeavour to improve air travel accessibility by establishing a strong national presence and providing linkages from metros to tier 2 and 3 cities.
Commenting on the maiden flight, Praveen Iyer, Co-Founder and Chief Commercial Officer, Akasa Air, said, "As the fastest-growing airline in the country, we are delighted to add Bhubaneswar to our ever-expanding network, marking our arrival in Orissa. Bhubaneswar is one amongst very few cities where we commence operations with two daily direct flights to and from Bengaluru & Pune. Providing seamless connectivity at affordable fares across major cities will boost travel and tourism for the city. We look forward to adding more destinations to the flight map of the country.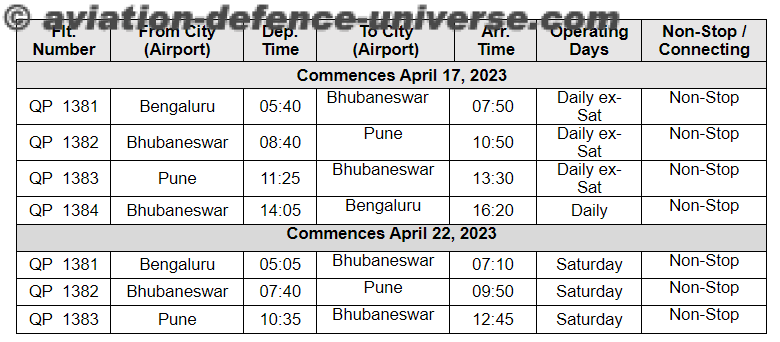 Belson Coutinho, Co-Founder and Chief Marketing & Experience Officer, Akasa Air, said, "We are happy to bring the Akasa experience to Bhubaneswar and promise to be the most dependable airline flying experience. Akasa Air has introduced multiple industry-first, customer-friendly products, and services such as Café Akasa, and Pets on Akasa to ensure an inclusive, warm, comfortable, and efficient flying experience. As we connect cities, people, and cultures, we look forward to creating and delivering memorable travel experiences to our valued customers."
Since its launch in August 2022, Akasa Air has carried over 1.5 million revenue passengers and crossed the milestone of operating over 900 weekly flights with an announced network of 36 unique routes connecting 17 cities, namely Mumbai, Ahmedabad, Bengaluru, Chennai, Kochi, Delhi, Guwahati, Agartala, Visakhapatnam, Pune, Lucknow, Goa, Hyderabad, Varanasi, Bagdogra, Bhubaneswar and Kolkata.