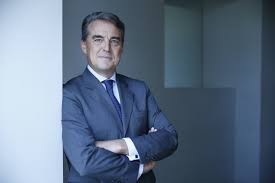 New Delhi. "We tell governments to work with us. Explain to us what is at stake and listen to us since we have a lot to bring on the table in terms of solutions of measures because we are controlling and securing 10 million people a day," said Alexandre de Juniac, Director General and CEO, International Air Transport Association (IATA) in an exclusive interview with Aviation & Defence Universe(ADU).
ADU. What is the state of the airline industry?
IATA. Positive, it is even more positive than it was at the beginning of the year. Our forecast are better and the industry is doing well. There are tailwinds that are quite strong. But we say don't be over optimistic, there are areas to be cautious of, so we say it is positive but be cautious.
ADU. How can governments and airlines work together to keep security issues prominent?
IATA. Some decisions recently were made without any or very little prior consultation and so we said. First of all the measure created a big mess and disruptions, Secondly, we are doubtful that they were effective and thirdly, they are probably inefficient. So we say please, in terms of effectiveness and efficiency talk to us before and we will be ready to implement the appropriate solution.
ADU. How concerned is the airline industry about future infrastructure?
IATA. What we are forecasting is infrastructure crisis in the coming years if nothing is done. We want to cope with the traffic growth that is coming; we have to make the decision now. We want capacity to cope with growth, we want efficiency because we don't want infrastructure to be built and then nobody knows how to run it and we want affordability.
ADU. How does the US decision on climate change impact the industry?
IATA. The withdrawal of  US  from the Paris agreement has no impact on the CORISA. So you can be a part of one of the agreement and not be part of the other. We urge the US to remain in the CORSIA agreement because it is in their interest, to avoid being exposed to a patchwork of different, complex, costly measures all over the world that would increase cost and complexity for their carriers by the way.
As told to ADU